LADY IRISH: Wilde Irish Clash Tournament
Tuesday, June 26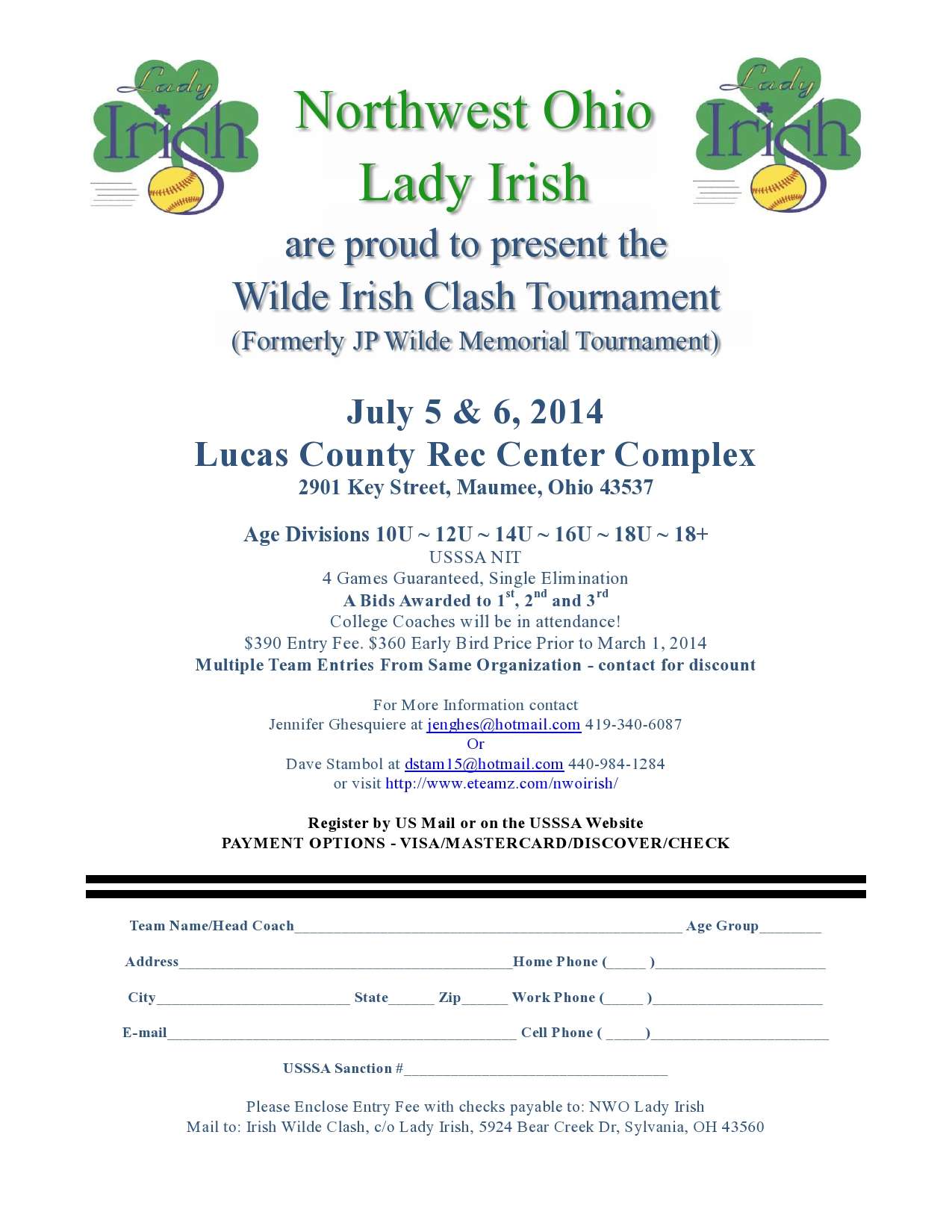 Download this form on our Handouts page HERE
We are now able to accept online payments for the Tournament! You will still need to fill out a paper registration form, but you may make your payment online. Please read the instrucitons below & then you will be taken to a secure site to make your payment. Thank you for participating in the Wilde Irish Clash!
Wilde Irish Clash Tournament Fees
Welcome to the Wilde Irish Clash Tournament! Please make sure to provide us with your team name, coach's name & division (ex. Lady Irish, John Doe, 12U)
We have partnered with PYB Sports to assist with the hotel selection and reservation process. We thank you in advance for booking your reservations through PYB Sports and supporting our local hotel partners. Please click on the link above for a list of properties, amenities, rates and other information. All teams requiring hotel accommodations are strongly encouraged to book rooms through PYB Sports. Using this service ensures that room demands can be met from year to year and allows PYB to offer the added protection of "no hotel cancellation fees" in the event that the tournament is cancelled in its entirety, by tournament officials, due to severe weather.