LADY IRISH: Welcome
Like us on Facebook
THE FUTURE OF THE LADY IRISH
In an effort to continue positioning the Lady Irish as "the premiere girls' fastpitch softball
organization", and in striving to stay in step with the ever-changing sport, we are pleased to announce that we have decided to appoint Mr. Cory Bryan to the newly created position of Chief Operating Officer, (COO). Cory is a retiring SGM of the Army, a Sylvania resident, and father of Brooke Bryan (a former Lady Irish player) who will be attending college. He brings with him his enthusiasm, ideas, energy and a deeprespect for the Lady Irish and its' core mission. Having previous experience with the Lady Irish Organization, he will ensure the stability of its reputation and history as a trusted and well managed organization with a philosophy of serving its players and their families as a primary goal. Cory will be anchored by the rest of the Board of Directors: Sam Keesey, President; Tara Kimball, Vice President and Mary Lynne Mousoulias, Treasurer. Skeeter Severhof will remain the Chief Executive Officer (CEO) continuing to guide and direct the organization with his 25 years of experience in building the Lady Irish Organization.
It is important to focus on the never ending improvement of the fastpitch softball player's experience.
The management team we have assembled will carry the Irish through the new challenges that must bemet in today's softball atmosphere and bring about the evolution necessary for The Lady Irish to
"stay in the game". We ask you to welcome Cory Bryan and the dedicated Irish Board by giving them your total supportas they tackle issues and bring some new and exciting changes along the way as they keep a great tradition moving forward.
Good Luck for the future and the next 25 years!
Skeeter and Shirley Severhof, Founders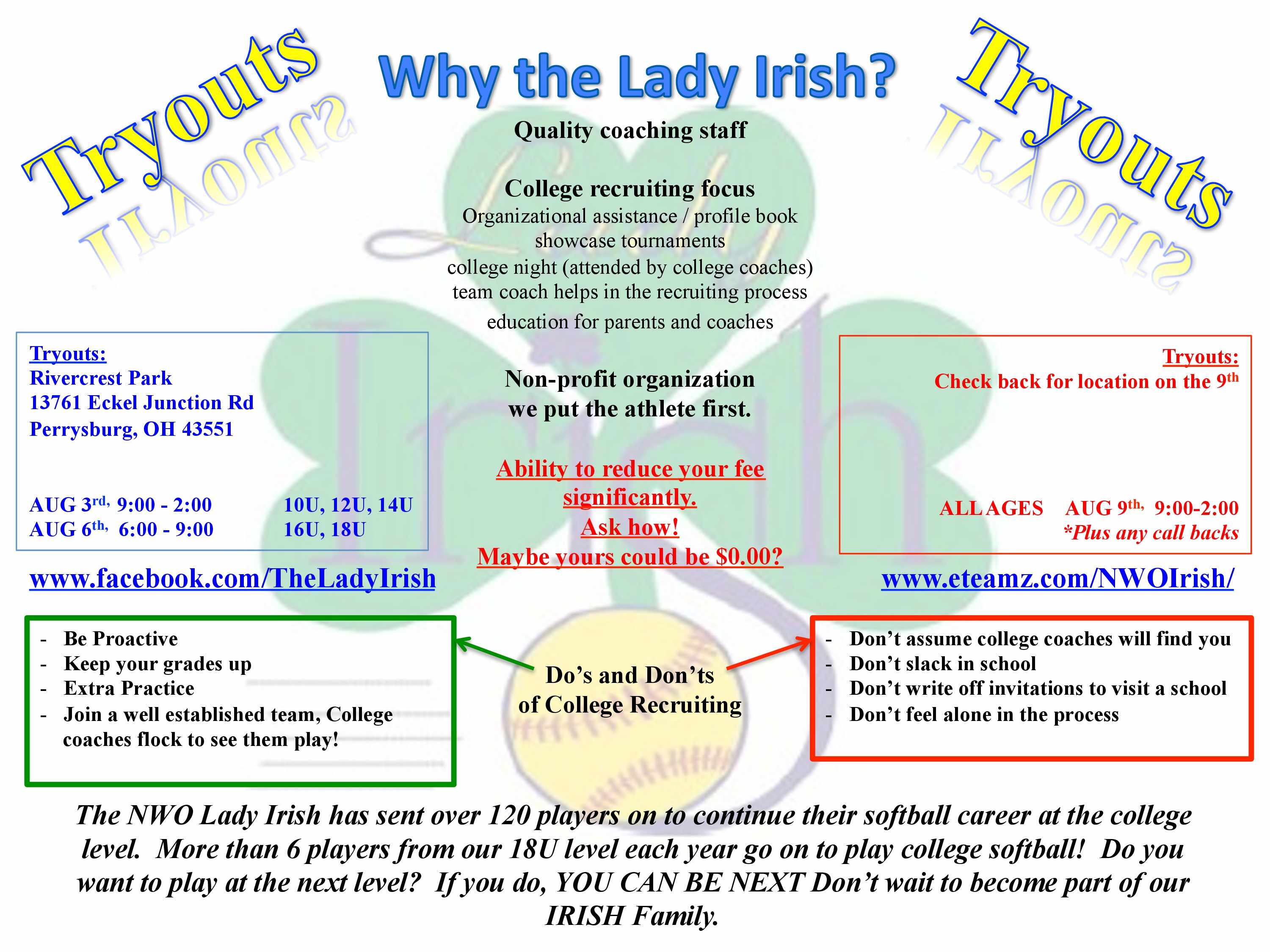 Happy 25th Lady Irish!
25 years ago the Lady Irish won their first tournament in Paulding, Ohio. The program has grown through the years to a highly respected, talented, dedicated girls Fastpitch Softball organization. We have touched the lives of many girls and their families. The Lady Irish has been a big part of our life and we have continued through the years for the girls and "For the Love of the Game!"
Happy Anniversary Lady Irish!
Shirley and Skeeter
Please visit the Players Corner for downloadable forms and to make online payments.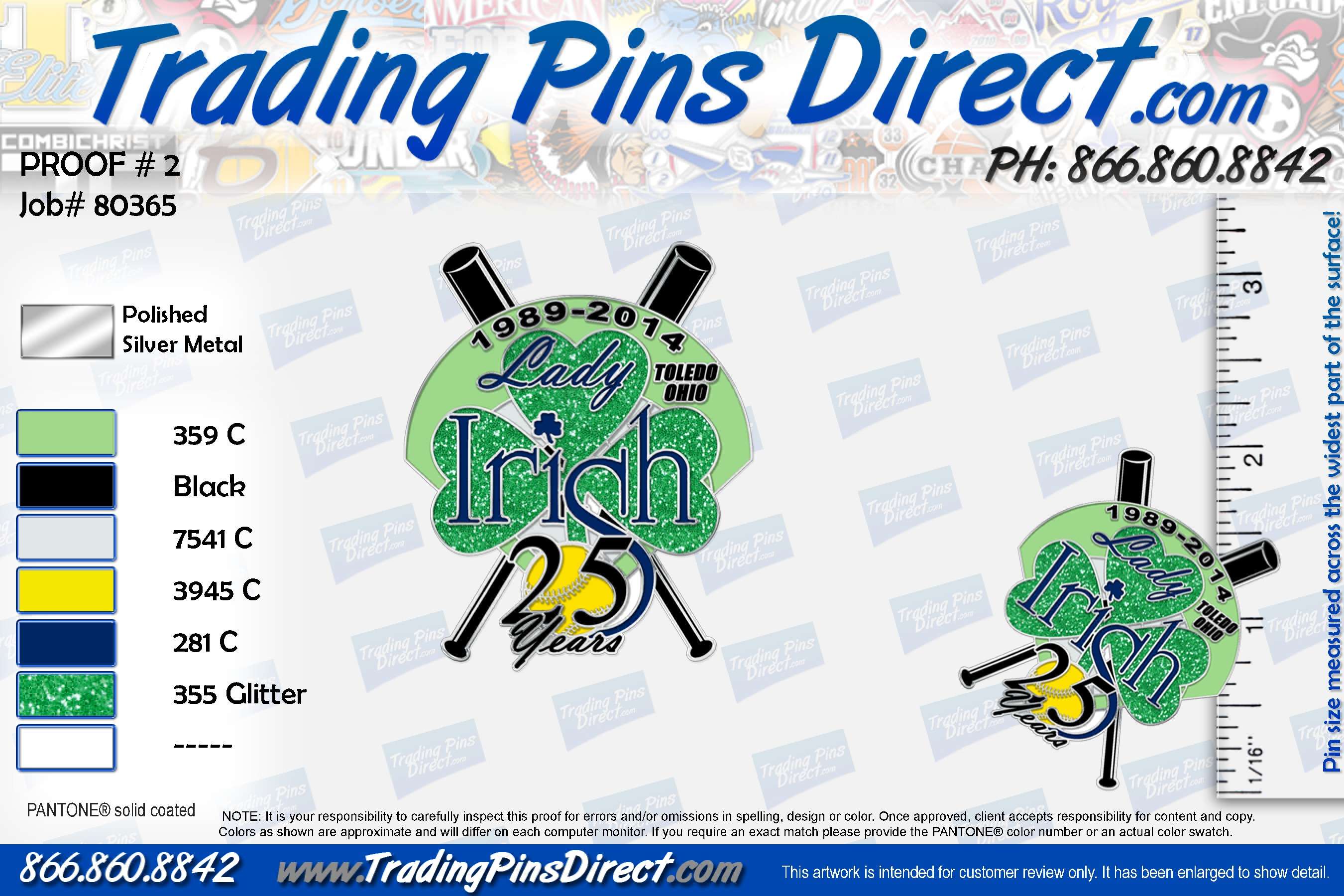 <
The Lady Irish are proud to annouce our new official photographer for all events, including; Meet the Team, Casino Night, College Night, Team Fundraisers, the Profile Book and the JP Wilde Tournament!
Innovations Portrait Studio 631 Main St. Genoa, OH 43430
Contact Deanna Dunn 419-855-7116
Walter "Skeeter" & Shirley Severhof, Founders