North Wilkes-Barre Little League: My Site News: North Wilkes-Barre is Excited to Announce Our New Website!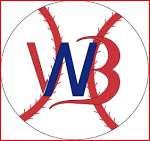 Tuesday, October 23
North Wilkes-Barre is Excited to Announce Our New Website!
We're gearing up for the 2013 Season!
NWB LL is proud to announce the development of our new website. It's a Digital World and we're bringing everything online for your convenience. We've partnered with ETeamz and the Active Network to provide you a robust and powerful new website that will bring our Little League Community together. We're still in development, so make sure you bookmark the site and visit often!
Here's a Sneak Preview of what's to come...
Online Registrations with Document Drop-Off Days!
Stay Up to Date on League News, Happenings, & Fundraising!
Where Is The Game?... Find Out and Get Directions!
Who Run's This Thing?... Get to Know The Board of Directors!
Schedules!
Photos!
Guestbook & Message Boards!
AND MORE... Plus, We're bringing the League to Facebook!!
Our Little League Family is only as strong as the community that we make it. We encourage all Players, Parents, and Coaches to get involved. We need your help and support. It takes a lot of manpower and love to run our League.
Everyone has certain abilities and skills that can benefit our League.
Ask yourself, "How can I help?"
Stayed Tuned... We're not even warmed up yet!