Norwood Little League: Welcome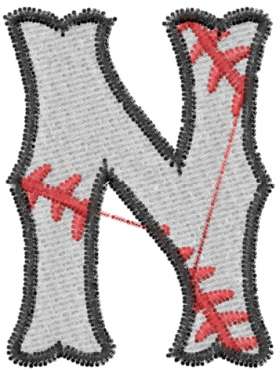 Norwood Little League
Welcome to Norwood Little League
IF YOU HAVE ANY QUESTIONS, PLEASE CONTACT US AT info@norwoodll.com
2015 REGISTRATION IS NOW OPEN
NLL is happy to announce there will be no price increase from last year, however with the age change requirements instituted by Little League International we've had to reorganize our offerings.
Beginning this year, there will be no Instructional league. We will now have a single Rookie league that will encompass the former Instructional and current Tee Ball leagues. Please see below for age ranges. If you have any question about which league you should select, please email us at info@norwoodll.com prior to registering. Thank you, NLL.
Pricing:
Rookie League: 5-6 year olds (Born between Jan. 1, 2009-Dec. 31, 2010)- $100
A Ball: 7-8 year olds (Born between May 1, 2007-Dec. 31, 2008)- $145
AA Ball: 8 & 9 year olds (Born between May 1, 2005-April 30, 2007)- $165
AAA & Majors: 10-12 year olds (Born between May 1, 2002-April 30, 2005)- $185 Family
Discounts:
2 children= 10% off the higher price registration
3 children= 25% off the highest price registration
EVALUATIONS
Majors/AAA Evaluations
10-12 yr olds Sat. Morning 3/21 at Savage Center
10 year olds
8:00 check in
8:30-9:30 Evaluations
11 & 12 year olds
9:30 check in
10:00-11:00 Evaluations
Players will need to bring their glove and wear sneakers. NO CLEATS OR BATS allowed. Parents are not allowed in the gym during evaluations.
Please click the handouts tab on the left to download the list of AAA/Majors players registered for 2015
PERFORMANCE ACTION PHOTOGRAPHY
Norwood Little League is pleased to be partnering with Tony DeAngelis of Performance Action Photography. Tony is providing this service to NLL with a portion of the proceeds going back into the program.
You can click on the PHOTOGRAPHY tab on the left side menu for more details. Tony is a long time Norwood resident, Norwood Little League coach and volunteer. You can contact Tony directly at deangelis_anthony@hotmail.com or at 781-775-6587.
INTRODUCING THE NORWOOD LITTLE LEAGUE RAIN LINE.
781-680-5655
WHEN THE WEATHER LOOKS QUESTIONABLE- BE SURE TO CALL FOR CHANGES/CANCELLATIONS!!!
Updated scores can be found under the Schedule Tab on the left .
Serving the children of Norwood for over 60 years.
___________________________________________________________________
Join our EMail list and keep up with the latest news from Norwood Little League.

___________________________________________________________________
Follow Norwood Little League on Twitter @baseball02062
Follow Norwood Little League on Facebook https://www.facebook.com/norwoodlittleleague
Questions can be sent to info@norwoodll.com