Norwood Little League: Welcome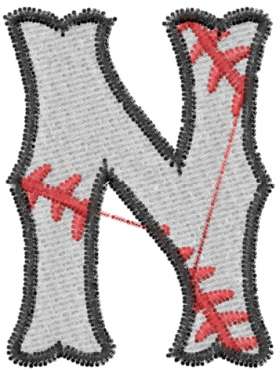 Norwood Little League
Welcome to Norwood Little League
IF YOU HAVE ANY QUESTIONS, PLEASE CONTACT US AT info@norwoodll.com
2015 REGISTRATION IS NOW OPEN
PERFORMANCE ACTION PHOTOGRAPHY
Norwood Little League is pleased to be partnering with Tony DeAngelis of Performance Action Photography. Tony is providing this service to NLL with a portion of the proceeds going back into the program.
You can click on the PHOTOGRAPHY tab on the left side menu for more details. Tony is a long time Norwood resident, Norwood Little League coach and volunteer. You can contact Tony directly at deangelis_anthony@hotmail.com or at 781-775-6587.
INTRODUCING THE NORWOOD LITTLE LEAGUE RAIN LINE.
781-680-5655
WHEN THE WEATHER LOOKS QUESTIONABLE- BE SURE TO CALL FOR CHANGES/CANCELLATIONS!!!
Updated scores can be found under the Schedule Tab on the left .
Serving the children of Norwood for over 60 years.
___________________________________________________________________
Join our EMail list and keep up with the latest news from Norwood Little League.

___________________________________________________________________
Follow Norwood Little League on Twitter @baseball02062
Follow Norwood Little League on Facebook https://www.facebook.com/norwoodlittleleague
Questions can be sent to info@norwoodll.com
Tuesday, March 18
Sponsorships
Please visit the Handouts link on the left side menu to access Sponsorship Letter and Form for donations.
Thank You!!
Tuesday, May 13
Little League Concession Stand Menu
Handout:
Little League Concession Stand Menu
Friday, June 13
2014 SUMMERBALL ROSTERS
Below are the 2014 Summerball Rosters. The 9A, 10A, 11A, and 12A rosters are set. The 10B, 11B, and 12B rosters may have additions made and we will update accordingly.
The Summerball fee is $140 except for 12 yr. old's who are exempt.
12yr old District Team
Coaches Joe O'Sullivan, John Gover
Dan Carr Phillies
Reed Cottens Pirates
John Cotter Pirates
Matt Ferreira Orioles
Hunter Ford Orioles
Will Gamel Dodgers
Harry Gover Royals
David Hayes Orioles
Jack Kelley Dodgers
Matt Moleon Red Sox
Jaden Ryan Twins
Michael Shore Yankees
Ben Tomasello Dodgers
12B Team
Coach Joe Diblasi
Dan Barron Royals
Sean Butters Orioles
Chris Cox Red Sox
Joe Diblasi Twins
Charlie Hanoian Phillies
Matt Hennessey Twins
Frankie Keady Royals
Matt Malley A's
Aidan Prior Royals
Stephen Reen Yankees
Connor Sheehan Red Sox
11yr old District Team
Coaches Jim Wladkowski, Dan French, Dan Denehy
Dan Cotter Pirates
Joseph Demarais Phillies
Jason Denehy Orioles
Tom Dooley Yankees
Sean French Pirates
Bryce Kiley Orioles
Ty Magliozzi Royals
Tarun Romani Twins
Karl Schletzbaum Pirates
Sam Tomasello Dodgers
James Whelan Orioles
Rob Wladkowski Pirates
11B Team
Asst. Coach Allan Laakso
Joe Barry Red Sox
Brendan Bartucca Twins
Matthew Bonner
Jake Dupre White Sox
Mason Gold Pirates
Ryan Hsu Mariners
Solomon King Royals/A's
David Laakso Mariners
Patrick McGettigan Twins
Zach Regan Mariners
Jake Ryan Yankees
Connor Robertson Yankees
Dante Saldivar
10yr old District Team
Head coach Greg Gamel
Brian Connelly Twins
Chris DeAngelis Phillies
Timothy Delaria Twins
Jonathan Demarais Phillies
Dan DiBlasi Phillies
Joe Duggan Red Sox
Ryan Flynn Twins
James Gamel Dodgers
Tim Grenham Dodgers
James Pinciaro Orioles
Sean Quinn Red Sox
Justin Skehill Royals
Joe Steeves Yankees
George Tolman Royals
10B Team
Coaches Greg Agonis, Kevin Cavanaugh, Phil Iantosca
Zach Agonis Mariners
Tyler Barrett A's
Steven Barron Indians
John Cavanaugh
Mike Farrow A's
Jason Fennell
Matthew Iantosca
Colin MacEachern
Michael Randall
Colin Sheehan White Sox
9yr old Team
Head Coach Joe Steeves
Cameron Badger Norfolk
Chris Boudreau Norfolk
Kevin Broderick Pawtucket
Jack Cropper Pawtucket
Shane Delamere Columbus
Myles Kidd Spokane
Patrick Lyons Norfolk
Aidan McCahon Raleigh
Konrad Schletzbaum Raleigh
Casey Sheehan Manchester
Paul Sheehan Pittsfield
Sean Steeves Columbus
Jason VonHandorf Pawtucket
Tuesday, May 13
Tuesday, March 25
2014 MAJORS/INTERNATIONAL DRAFT RESULTS
Please click on the handouts link to the left and download the draft results/rosters for the Spring 2014 season.
Association League/Kid's Pitch will be posted in the next couple of days once players have been notified by their coach.