Norwood Little League: Welcome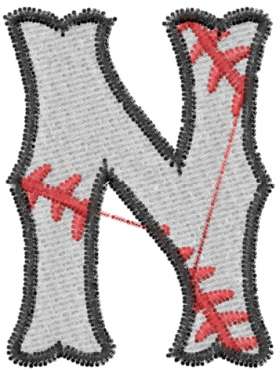 Norwood Little League
Welcome to Norwood Little League
2014 ONLINE REGISTRATION IS NOW OPEN!!
THERE WILL NOT BE ANY LATE FEE THIS YEAR BUT EVALS. START THIS SATURDAY SO PLEASE REGISTER ASAP.
You can select "PAY BY CHECK" at checkout if you are unable to make payment at this time. It's important we get players registered and have accurate numbers when making teams.
IF YOU HAVE ANY QUESTIONS, PLEASE CONTACT US AT info@norwoodll.com
EVALUATIONS:
ASSOCIATION LEAGUE/KID'S PITCH (8 & 9 YR. OLDS) EVALUATIONS WILL BE HELD ON SATURDAY, MARCH 15, 2014 AT THE SAVAGE CENTER (A.K.A. JR HIGH NORTH).
MAJORS/INTERNATIONAL (10-12 YR. OLDS) EVALUATIONS WILL BE HELD ON SATURDAY, MARCH 22, 2014, AT THE COAKLEY MIDDLE SCHOOL (A.K.A. JR. HIGH SOUTH).
PLEASE CLICK ON THE "EVENTS" TAB ON THE LEFT FOR DETAILED INFO. REGARDING WHAT TIME YOUR CHILD SHOULD BE ON SITE.
Serving the children of Norwood for over 60 years.
BREAKING BALL: The Annual Meeting for Norwood Little League was held on Tuesday October 15th 2013. Elections were undertaken for the 2014 season Board of Directors. Below is a partial list of the board members and positions. If you are interested in becoming a board member or joining a committee, please click on the contact us link to the left.
| | |
| --- | --- |
| President- Mike Cotter | Vice President- Sarah Quinn |
| Secretary- Terri Demaris | Information Officer- Tom Sharkey |
| Volunteer Coordinator- Mike Kelley | Safety Officer- Greg Gamel |
| Equipment Manager- Mike Fanizzi | Concession Manager- Bill Tomasello |
| Purchasing Agent- Dan French | Treasurer- Joe Barrett |
| VP-Summer Ball- John Gover | VP-Instructional-Mike Brown |
| VP-T-Ball-Kelly Grenham | VP-Jr. League/Coach Pitch-Nancy Wladkowski |
| VP-Association/Kid's Pitch-Christine Carroll | VP-Majors/Intl-Tim O'Connell |
| VP-Challenger League-Bob Smith | Sponsorships-Paula Fanizzi |
| | |
___________________________________________________________________
Join our EMail list and keep up with the latest news from Norwood Little League.

___________________________________________________________________
Follow Norwood Little League on Twitter @baseball02062
Follow Norwood Little League on Facebook https://www.facebook.com/norwoodlittleleague
Questions can be sent to info@norwoodll.com
Monday, February 24
CLINICS-REVIEW THE BASEBALL FUN-DAMENTALS & COACHES
REVIEW THE BASEBALL FUN-DAMENTALS
Ages: 6-12 Civic Gym Get a head start on the baseball season by attending these clinics. The main purpose of these clinics will be to review baseball fundamentals of fielding, throwing, pitching, catching, and hitting. Each child will participate in some basic drills and coaches will provide recommendations for each player on how they can improve their game. There is a reason why the word 'fun' is part of 'fundamentals'. The better you can perform the 'fundamentals', the more 'fun' you will have. And that is the ultimate goal! Right? Please bring your glove. Note: Softball players are more than welcome!
Sponsored by the Norwood Diamond Club and is four weeks in length.
Tuesdays, March 4th-March 25th
6:00-6:50pm, Ages 6-8 BB10
7:00-7:50pm, Ages 9-12 BB20
Res: $30.00 NR: $40.00
Min/Max: 8/30
COACHES OD90 BASEBALL CLINIC
Ages: 16+ Civic Gym For coaches, prospective coaches, and parents. All experience levels welcome, goal is to provide a perspective on coaching youth baseball. The class will step through drills that will help you be an effective coach. The goal is to make the game fun for the kids and teach them the proper skills that will enable them to enjoy the game. Review fundamentals of fielding, throwing, pitching, catching, and hitting by providing guidance on what to look for when kids are practicing. And will review drills on how to make practices fun and keep the players active and engaged.
Sponsored by the Norwood Diamond Club.
Tuesday, March 18th 8:00-9:30pm
$5.00 per person