North Springs Little League Baseball: Welcome
NORTH SPRINGS LITTLE LEAGUE
HAS A NEW AND IMPROVED WEBSITE:
Please update your bookmarks and come see us there now!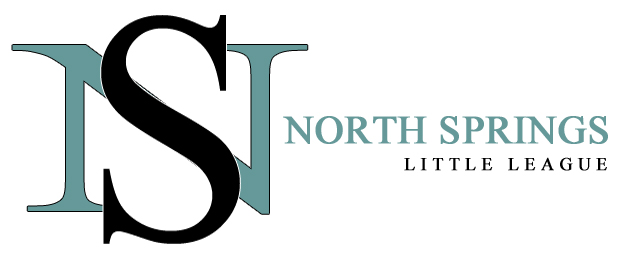 NO PLACE LIKE HOME
NSLL was founded in 1995, and is one of the top baseball programs in the state of Florida. NSLL is recognized for excellence in mentoring, coaching and instructing young baseball players. Our league has been a vital part of youth athletics in the community and takes great pride in the programs offered to local players. It is our mission to provide a quality baseball program that encourages sportsmanship, respect, and camaraderie while developing and establishing skills in a fun learning environment.
2016 North Springs Little League Constitution
2017 REGISTRATION IS STILL OPEN
Although all On Site Registrations have passed, you can still REGISTER for the 2017 Spring Season. Spots are filling up, so please do so sooner than later.
Click on the "Access Your Account" Button at the top of this page, or
2017 REGISTRATION DETAILS
REQUIREMENTS
RETURNING PLAYERS: Click on the "Access Your Account" button or the "Get Started" link above to submit your application and make payment. However, you MUST also bring a signed, Medical Release Form to one of the below On Site Registration Days.
NEW PLAYERS: Please create an account and submit your application and payment online via the "Access Your Account" or "Get Started" link just above. However, you MUST also attend one of the below On Site Registration Days with your Drivers License, Child's Birth Certificate, 3 Proofs of Residency and the signed, Medical Release form.
UPDATE: BECAUSE THE ON SITE DATES HAVE PASSED,
DOCUMENTS CAN BE EMAILED DIRECTLY TO OUR PLAYER AGENT.
ELIGIBILITY
NORTH SPRINGS LITTLE LEAGUE is open to boys and girls ages 7 to 18, who live in Coral Springs NORTH of Wiles Road to the Sawgrass Expressway.
Additionally, all children and/or their siblings (regardless of your home address) who attend Country Hills Elementary, Coral Park Elementary, Eagle Ridge Elementary, Park Springs Elementary and Imagine Charter are eligible to register and play at North Springs.
NON Coral Springs residents whose child attends the above schools must purchase a Sports Card from the City of Coral Springs. Sports Cards are available at the Coral Springs GYm for $180.00.
Children of all skill levels, beginner to experienced, are welcome to be part of
the North Springs Nation.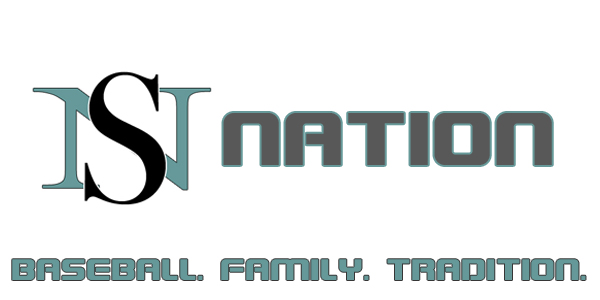 PRESEASON SKILLS CAMP


Our Preseason Camps are all set, if you have already signed up, please just show up at the specified time below (based on your child's League Age).
If you have not yet signed up, do not worry. We have plenty of space for all sessions. Cost is $40, which includes all 4 weeks. (Please bring cash)
SCHEDULE
DATES:
January 8th
January 15th
January 22nd
January 29th
TIMES:
12:00 to 1:00 for all 6, 7 and 8 year olds
1:00 to 2:00 for all 9 year olds
2:00 to 3:00 for all 10 and 11 year olds
3:00 to 4:00 for all 12, 13, 14, 15 and 16 year olds
We look forward to seeing you all there, it should be our best one yet!
The above photos are courtesy of Maurice Ross Photography. North Springs Little League thanks you!
Full Size images of the above and additional ones can be seen in our North Springs Photo Album
Additional Information on the North Springs Little League Program
LITTLE LEAGUE AGE DETERMINATION DATE TO MOVE TO AUGUST 31
September 9, 2015
Over the past couple of years, there has been a lot of discussion about the Little Leage Baseball Age Determination Date. This is an important topic to everyone involved in Little League, and Little League has sought input from volunteers, parents and coaches that has helped guide District Administrators and the Little League International Board of Directors to ultimately change the Age Determination Date for all divisions of Little League Baseball and the Little League Challenger Division to AUGUST 31.
For Additional Details on the Age Determination Date and to view the Little Leage Age Chart, click here.
NORTH SPRINGS IS THE PROUD HOME OF CHAMPIONS:
9-10 Division 2016 DISTRICT 10 CHAMPIONS
and 2016 SECTION 8 CHAMPIONS
10-11 Division 2016 DISTRICT 10 CHAMPIONS
and 2016 SECTION 8 CHAMPIONS

Majors Division 2016 DISTRICT 10 CHAMPIONS
Juniors Division 2016 DISTRICT 10 CHAMPIONS
and 2016 SECTION 8 CHAMPIONS
Seniors Division 2016 DISTRICT 10, 2016 SECTION 8 CHAMPIONS
and 2016 STATE OF FLORIDA CHAMPIONS
2015
Senior Division
2015 SECTION 8 CHAMPIONS
Junior Division
2015 FLORIDA STATE CHAMPIONS
10/11 Division
2015 SECTION 8 CHAMPIONS


9/10 Division
2015 SECTION 8 CHAMPIONS


Congratulations again to the Players, Coaches and Families of these amazing teams!
| | |
| --- | --- |
| | NORTH SPRINGS |

Click Image For Accident Notification Form