North Shore Little League: Welcome
FOLLOW US ON TWITTER and FACEBOOK!
Follow us onTwitter:
northshorell
and Facebook NSLL Houston
Welcome to North Shore Little League
Registration for Fall Ball has closed. Teams are being setup and you should be notified soon as to what team you are on. We are still looking for a few coaches.
Game and Practice Schedules can be found under the downloads and then schedule tab.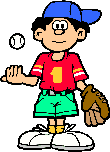 ---
NSLL Board of Directors Meetings Board meetings are held each month. Meetings are held at 7:00 pm in the NSLL Board Room. Any parent or member of NSLL is welcome to attend board meetings to see how business is discussed, address any concerns or provide any feedback on our ongoing programs.
---
Looking to Volunteer? We currently have several teams that still need coaches!
---
---
Mailing Address: P.O. Box 96095 Houston, TX 77213
Physical Address: 355 N. Castlegory Rd, Houston, TX 77049
Email: nsllbb @ yahoo.com Phone: 281-459-3999