NORTH OLMSTED HOCKEY CLUB: Welcome
Founded in 1971, by a small group of parents, the North Olmsted Hockey Club is dedicated to providing a comprehensive youth hockey program that enables players to enjoy the sport of ice hockey. NOHC is a non-profit organization staffed by volunteers and governed by officers and a board of directors elected by the membership. NOHC emphasizes the development of players at every level and stresses the importance of a proper practice to game ratio. The NOHC offers programs for boys and girls ages 5 to 18. All levels of instruction and competition are available from beginners training, in-house play, and travel teams.
Our mission is to foster, advance, and encourage youth participation in the sport of ice hockey in the City of North Olmsted and its surrounding communities. We are dedicated to conducting and promoting athletic, recreational, and social programs for our member families and the community. Through a culture of sportsmanship and fair play we strive to provide each youth with proper instruction and opportunities to enjoy the great game of ice hockey.
Friday, August 30
MITE TEAM PLACEMENT RESULTS NOW POSTED ON CLUB NEWS PAGE
Monday, April 23
NEW TO HOCKEY? NOHC INFORMATIONAL VIDEO - CLICK HERE
NOHC board member Ryan Perkins has produced an informative video for all current and new hockey parents regarding the North Olmsted Hockey Club. The video, produced in conjunction with Cleveland State University, highlights our programs past, present, and future. The club would like to thank all the individuals that played a roll in the production of this tremendous work. Just click on the title above to view the video.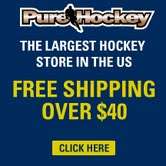 CODE: OHNORTHOLM
Friday, August 3