* 16U North Georgia Barons Baseball: My Site News
Wednesday, July 13
Friday, May 13
North GA Baron's Memorial Day 16U Invitational Tournament ONE OPENING $150 OFF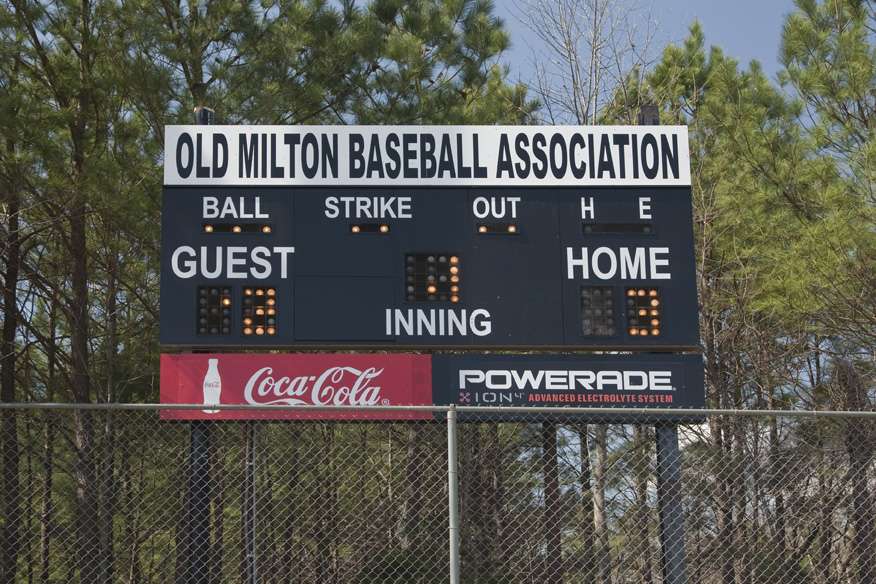 New Scoreboard
Thank you all who have joined us. We look forward to being a great host. entries are now closed. Schedules will be out soon.
Start Date
Wednesday, May 25, 2011
End Date
Monday, May 30, 2011
Address
201 Milton PARKWAY Apharetta, GA
Description
3rd year looking for the best yet. First 16 teams that pay will be guaranteed a spot. Play at the beautiful refurbished Old Milton High School. Plus other local fields. If you are from out of town we will work with your schedule to accommodate travel. This has been full every year so please enter quickly if possible. Good Luck to all in the 2011 season.

Format 2 pool play games into Gold and Silver Brackets.

Teams entered
*N. GA. Barons 16U
East Cobb Dodgers 16U

Team Will-to-Live

16U
TEAM GWINNETT 15U
*Knockhouse Saints

(15U)

16U

Eastside Sluggers
*East Cobb Titans

15U

Shamrock Baseball 15U*
*Georgia Fierce 16U
Georgia Academy TPX Dodgers (15U)*
Sandy Plains Wildcats 16U*
*Georgia Dirtbags

(15U)

*16U Franklin Falcons (Franklin, TN)
Cherokee Red Sox

(15U)

*Foundation Sports 16U
*North Georgia Panthers (16U)
Middle TN. Elite
Send checks to North GA. Barons %
Ray Zentko
769 Cotton Rd
Canton, GA 30115
chickatore@aol.com or rrllzz@aol.com
Larry Muratore - 404-2139875
Ray Zentko - 404-771-3116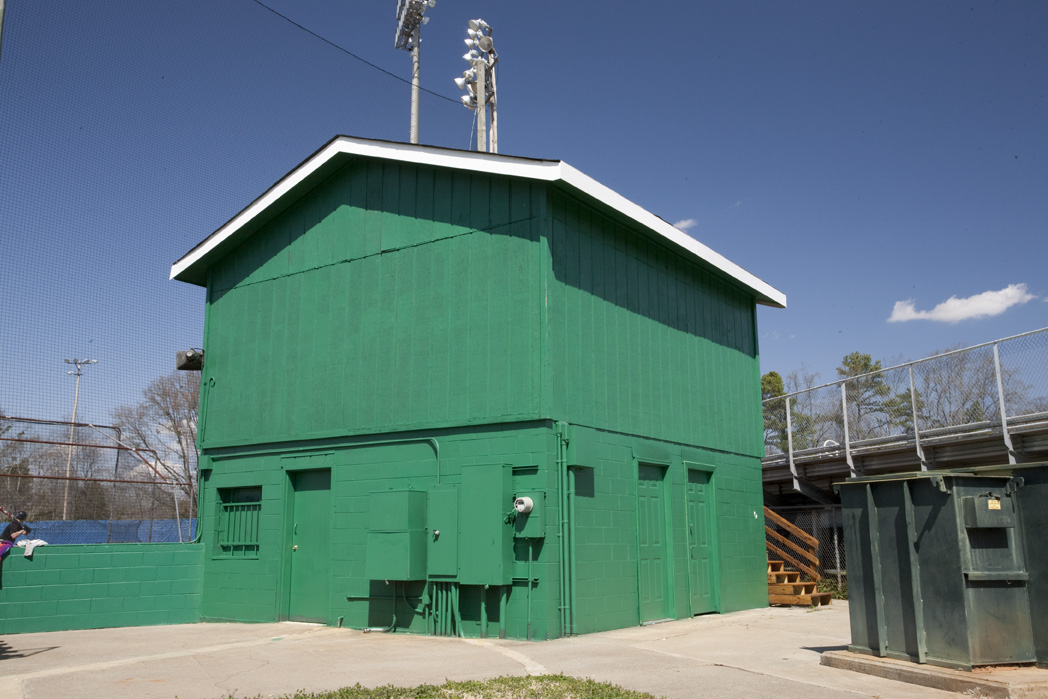 Refurbished Press Box etc.
Thursday, June 9
Nashville Showcase
Barons go 2-2 in Nashville Showcase.
Gabe's 2-hit, Shutout Gem, leads Barons 3-0 over Knights Baseball, evens our record at 2-2 for the Nashville Weekend;
Barons Rally Falls short in 8-7 loss to Franklin Falcons;
The Barons went 34 for 111 over the weekend for a .306 team average
After 3 errors in the opener vs. the St. Louis Gamers the Barons went errorless for the balance of the Showcase
Picked off one runner (Zentko) & threw out four runners stealing (RB-2, Bryce-2)
Top Weekend hitters: Bryce 4/8 .500; Braeden 5/11 .454; Zach 3/7 .428; Alex 4/10 .400; David L. 3/8 .375; Brad 4/11 .363; Kyle 4/12 .333
HR's: Lane, Skuse (Grand Slam)
Doubles: Jackson (2), Reale, Wall, Conley, Leith, Lane (2), Zentko
Triples: Hughes
RBI's: Skuse 4, Conley 3, Lane 3, Zentko 2, Leith 2, Muratore 2, Jackson 1, Reale 1
Wins: Branch, Jones
Save: Hughes
K's: Branch 12, Jones 5
Runs Scored: 18
Runs allowed: 17
Nashville, TN
Refurbished inside Press Box
Beautiful refurbished field and Press Box area. This park will be a top destination for tournaments. We welcome you to the North GA Barons' home field.
Please sign our guestbook so Baron the cat doesn't have to worry. Thanks!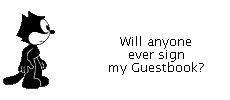 Please save Baron the cat from worries and sign our guestbook. Thanks!
Monday, March 14
From Coach Larry - 2011 Schedule - See calendar for updated schedule or see games under schedule
SEE SCHEDULE AND CALENDAR FOR CHANGES ADDITIONS/DELETIONS
I am sending the complete summer schedule, please keep this handy going forward.
May 13th-15th Triple Crown North Atl. Open
May 17th D H with East Cobb Patriots @ home 6-8 and 8-10
May 18th Game East Cobb Saints @ home 8-10
May 19th-22 BNS Tournament
May 25th -30 North GA. Baron's Invitational Tournament @ home
June 1st Game East Cobb Saints @ home 6-8
June 2nd Leave for Nashville Show Case
June 3rd - 5th Nashville Show Case Tournament
June 7th- Game Team GA. @ home 7-9
June 9th-12th Perfect Game East Cobb Invitational
June 14th Game Team GA. Away 5-7
June 16th-19th Triple Crown Battle of The South
June 21st Leave for Birmingham
June 22th -25th Birmingham Invitational Show Case
June 26th- July 4th we are off
July 5th Leave for Columbus Ohio
July 6th - 10th Buckeye Elite Show Case Tournament
July 13th Game TBA @ home
July 16th 22th Perfect Game Wood Bat World Series @ East Cobb
July 24th - 31st CABA World Series @ East Cobb
Friday, May 13
North GA Baron's Guestbook
Monday, July 11
Showcase schedule
Pool Game Schedule
Game # 18
Date:
Thursday 7/ 7/2011
Time:
10:45a
Field:
Don Edwards #1
Team 1:
NORTH GA BARONS
Team 2:
CINCINNATI STIX
Game # 38
Date:
Thursday 7/ 7/2011
Time:
3:30p
Field:
Granville H.S.
Team 1:
CELTIC KNIGHTS
Team 2:
NORTH GA BARONS
Game # 95
Date:
Friday 7/ 8/2011
Time:
3:30p
Field:
Gahanna H.S.
Team 1:
NORTH GA BARONS
Team 2:
OHIO SHARKS