Northern Little League: Welcome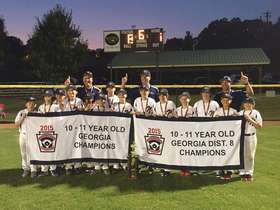 11 year old win State!
Wednesday, June 24
WAY TO GO NORTHERN TEAMS!!!
For updates on how our teams are doing at the Stae tournaments please see the baseball and softball state update tabs. We are trying to keep it as up to date as possible.
Congratulations to the Northern 11 year old baseball team. They won 9-7 over Virginia today. We are proud of you!
We truly appreciate your support of these baseball and softball players! Congratulations!!!
Thursday, March 19
2015 Webiste