Northeast Nightmare: Welcome
Thank you for visiting our site!
"NIGHTMARE" NIGHT WITH THE PAWSOX!

It's a home run when the Nightmare Organization teams up
with the Pawtucket PawSox for a fundraiser!

Wednesday, June 26, 2013 / 7:05pm @ McCoy Stadium
$8 per general admission ticket

There is NO limit on the number of tickets you can buy…
Make it a family night or an evening out with co-workers!
(proceeds go to the Nightmare teams)

To purchase tickets, contact any of our coaches, players or
Ed Lincoln at (401) 529-8975 or email: nenightmareed@verizon.net
Thank you for your support!!
Welcome to the home page for the Northeast Nightmare Organization.
We invite you to explore our various team pages listed on the left menu
and to check back here often for updates and news.
Thank you!

Northeast Nightmare, Inc. is a premier travel girl's fastpitch softball organization that consists of teams at the 10U, 12U, 14U and 18U College Showcase levels with players from RI, MA & CT. The Nightmare teams work all year to be prepared to compete in ASA, USSSA and PONY tournaments. The Nightmare Organization provides an environment where players are able to learn and excel. We emphasize that with dedication, hard work and a positive attitude as well as understanding the fundamentals and strategy of the game, will produce results. Becoming solid athletes, supportive teammates and displaying good sportsmanship are a must for our Nightmare players.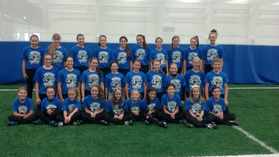 2012/2013 Nightmare Teams 14U, 12U, 10U