Normoyle Pony League: Welcome
GOOD LUCK TO OUR NORMOYLE SOFTBALL
TEAMS PLAYING IN THE WORLD SERIES!!
CONGRATS TO OUR 6U SHETLAND
FOR WINNING THE PONY WORLD
SERIES!!
CONGRATS TO OUR 8U PINTO
FOR WINNING THE PONY WORLD
SERIES!!
CONGRATS TO OUR 12U SA MISSIONS FOR
ADVANCING TO THE BRONCO ZONE TOURNAMENT
IN TAMPA, FLORIDA!!
CONGRATULATIONS TO OUR 4U TEAM FOR BEING
THE 2017 STATE CHAMPIONS!!
CONGRATULATIONS TO OUR 7U TEAM FOR PLACING
3RD IN THE 2017 STATE TOURNAMENT!!
2017 SUMMER/FALL SEASON REGISTRATION STARTING SOON...
SEASON STARTS AUGUST 12TH!!!
PLEASE SEE 2017 FALL SEASON TAB FOR MORE DETAILS
NORMOYLE PONY LEAGUE
Welcome to the ORIGINAL PRIDE of the Southside of San Antonio! Home of the
Five (5) 2016 Pony League World Series qualifying teams and Eight (8) 2017 World Series qualifying teams!
The 2017 Spring Season Registration is around the corner. Please visit our 2017 Spring tab
for more information.
LEAGUE PRESIDENT: LOUIS 210-863-9261
VICE PRESIDENT:BRYAN 210-251-5068
LEAGUE COORDINATOR: SANDRA 210-251-5103
UPCOMING TOURNAMENTS
(LOOK AT TOURNAMENT TAB FOR CONTACT INFO)
JULY 29TH: SA AMBUSH
AUGUST 5TH: TX DIVAS
AUGUST 6TH: NORMOYLE FALL
PRE-SEASON TOURNEY
PRACTICE FIELD SCHEDULE
For fall all fields are first
come first serve.
FOR PONY LEAGUE RULES
Please visit the Official Pony League Website at www.pony.org
NO OUTSIDE FOOD, DRINKS OR PETS ARE ALLOWED IN THE PARK
"I can do all things through Christ who strengthens me"
Phil 4:13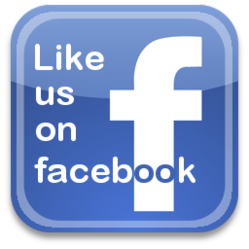 NORMOYLE YOUTH BASEBALL ASSOCIATION
Normoyle Pony League @ 554 Culberson, San Antonio, TX 78225
Mailing Address: 12980 Trawalter Lane, Von Ormy, Tx 78073
Centerfield_1 by John Fogerty