Normoyle Pony League: Welcome
Standings FAQ
Do interlocking games count?
They count only as pony league games played, but DO NOT count for standings.
Why NOT?
We do not have control of verifying interlocking teams and rosters. Your standings will only be effected by other Normoyle League Teams. So, if you would like additional practice games interlocking would be a plus.
Please look at our schedules tab for 2017 game times!!
Ballpark Rules:
· There is absolutely NO outside food, drinks, ice chests or water bottles allowed in the park. Patrons will be asked to dispose of any and all items upon entering the park gate (NPL will provide water jugs for all team players).
· No alcohol beverages are allowed in the park. No EXCEPTIONS!
· The park is a smoking free facility. Any and all smoking is prohibited in NPL baseball park.
· No foul language or inappropriate behavior will be tolerated. Umpires and directors have the right to remove any spectator, coach or player from the premises.
NO pets are allowed in the park.
NORMOYLE PONY LEAGUE
Welcome to the ORIGINAL PRIDE of the Southside of San Antonio! Home of the
Five (5) 2016 Pony League World Series qualifying teams!
The 2017 Spring Season Registration is around the corner. Please visit our 2017 Spring tab
for more information.
LEAGUE PRESIDENT: LOUIS 210-863-9261
VICE PRESIDENT:BRYAN 210-251-5068
LEAGUE COORDINATOR: SANDRA 210-251-5103
2017 RULE CHANGES
8U PINTO BOYS: 60 BASE DISTANCE
No Super Regionals for 9U and up Baseball
4U STATE TOURNEY IN CORPUS CHRISTI, TX
UPCOMING TOURNAMENTS
(LOOK AT TOURNAMENT TAB FOR CONTACT INFO)
JUNE 11TH: NORMOYLE PONY LEAGUE
1ST PLACE: RINGS & TEAM TROPHY
2ND PLACE: RINGS & TEAM TROPHY
3RD PLACE: MEDALS
AUGUST 5TH: TX DIVAS
PRACTICE FIELD SCHEDULE
ALL FIELDS ARE FIRST COME
FIRST SERVE!
FIELD UPDATES
We have finished our new 6u/8u softball
field!! Thank you for your patience
and support!
FOR PONY LEAGUE RULES
Please visit the Official Pony League Website at www.pony.org
NO OUTSIDE FOOD, DRINKS OR PETS ARE ALLOWED IN THE PARK
"I can do all things through Christ who strengthens me"
Phil 4:13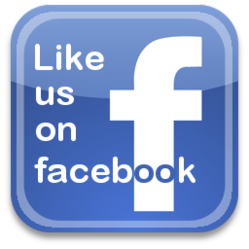 NORMOYLE YOUTH BASEBALL ASSOCIATION
Normoyle Pony League @ 554 Culberson, San Antonio, TX 78225
Mailing Address: 12980 Trawalter Lane, Von Ormy, Tx 78073
Centerfield_1 by John Fogerty