Newport News Youth Wrestling Association: Welcome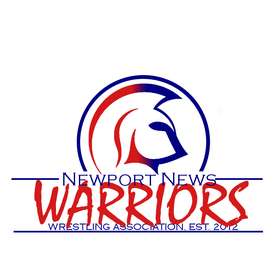 Warriors Wrestling
Where Warriors Train and Champions are Made!
WELCOME TO WARRIORS WRESTLING!!
Thank you for supporting us in becoming the largest wrestling club on the Peninsula!
WE ARE MOVING ONLINE:
Our new website is http://www.warriorsathletics.net
Links to NN Warriors Wrestling are on our main page under the links section.
"CATCH, INC. Concerned Adults Teaching Children Hope!!"
Check Our New Website for Updated Registration Information.
GO WARRIORS!!
For Information contact:
Oliver Walmon, Founder @ 757-849-8231
Calvin Cooper, Co-Founder/Site Director@ 757-232-4625
or
The Warwick Recreation Center at 757-591-4892, Newport News Parks, Recreation, and Tourism