Newport News Youth Wrestling Association: Welcome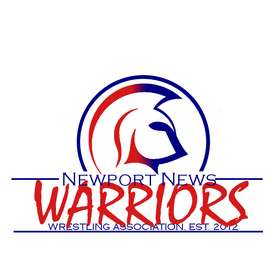 Warriors Wrestling
Where Warriors Train and Champions are Made!
WELCOME TO WARRIORS WRESTLING!!
Thank you for supporting us in becoming the largest wrestling club on the Peninsula!
Congrats to our Warriors as they became Team Champions for the 2014 AAU States and the 2014 SOVA League!!
PLEASE JOIN US IN WELCOMING OUR PRIMARY SPONSOR
"CATCH, INC. Concerned Adults Teaching Children Hope!!"
The 2014-2015 Winter Season Registration will be in October. Date TBA.
Practice will be at THREE sites:
The War Room (Gynasium) of
Denbigh Early Childhood Center (formerly Reservoir Middle School)
15638 Warwick Boulevard
Newport News, VA 23608
Warwick High School & Woodside High School
Woodside High School is our match & tournament site.
Thank you Coach Hill, AD Bryan Weaver, Assistant Principal Ford, Prinicipal Vladu, Coach Camp, AD Todd Price, and Principal Callendar respectively.
GO WARRIORS!!
For Information contact:
Oliver Walmon, Director @ 757-254-1611
Calvin Cooper, Assistant Director @ 757-232-4625
Jeff Sykes, Athletic Supervisor @ 757-926-1406, Newport News Parks, Recreation, and Tourism
General Information: Warwick Recreation Center @ (757) 591-4892