HOME OF THE NEW JERSEY DISTRICT 7: Welcome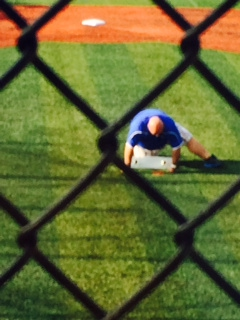 WORKING HARD
Welcome to the home of New Jersey District 7 Little League !!!
The 2014 Ed Ford Tournament for our leagues and the Cal Ripken Pershing Field league is upon us. I need a show of hands for the following age brackets.
U10 BB
U12 BB
U10 SB
U12 SB
This year, the district will organize and run the tournament.
Start Date: September 13
Games:Daily - double elimination format
Locations:Whoever wants to host.
Host pays the umpires
Umpires:Combined from Ripken and our district -
Richie will coordinate
Fee:$200 per team
Please let me know by Monday Aug 25 if your league is interested and for what age group.
CONGRATULATIONS TO THE FOLOWING 2014 DISTRICT 7 CHAMPIONS
ELMORA 11/12 GIRLS SOFTBALL
ROBERTO CLEMENTE SR. GIRLS SOFTBALL
HOBOKEN 9/10 BOYS
E-PORT JR BB
ELMORA 11/12 BOYS
ELMORA 9/10 SOFTBALL
ELMORA JR. SOFTBALL
WASHINGTON PARK 11 BOYS
SECTION 2 CHAMPIONS
WALLINGTON 9/10 GIRLS SOFTBALL
RUTHERFORD 9/10 BOYS
WOODRIDGE 11/12 boys
LITTLE LEAGUE BASEBALL STATE CHAMPS
Little League Baseball - TOMS RIVER LL
Intermediate (50/70) Baseball - LACEY TWP LL
Junior League Baseball - PAR TROY EAST
Senior League Baseball - FRANKLIN TWP LL
Big League Baseball - DISTRICT 3/CUMBERLAND COUNTY
9/10 Little League Baseball - UPPER TWP LL
10/11 Little League Baseball -
LITTLE LEAGUE STATE SOFTBALL CHAMPIONS
ROBBINSVILLE LL - EAST REGION CHAMPS
Junior League Softball - NORTHFIELD LL
Senior League Softball - MANASQUAN/BRIELLE/WALL
Big League Softball - DISTRICT 7 JERSEY CITY (REP)
9/10 Little League Softball - ROBBINSVILLE LL
10/11 Little League Softball -
HOME OF THE NEW JERSEY DISTRICT 7 Leagues
Monday, July 21
11 YEAR SECT 2 BOYS