Niskayuna Baseball : Senior Babe Ruth/Connie Mack/MM
Wednesday, March 20
News
Connie Mack Play End of May through the First Week of July
Wednesday, January 8
Web Link to Northeast Senior Babe Ruth League
http://www.ingoodstandings.com/standings/userhome.asp?lgid=54
---
Sunday, July 14
Senior Babe Ruth wins Championship!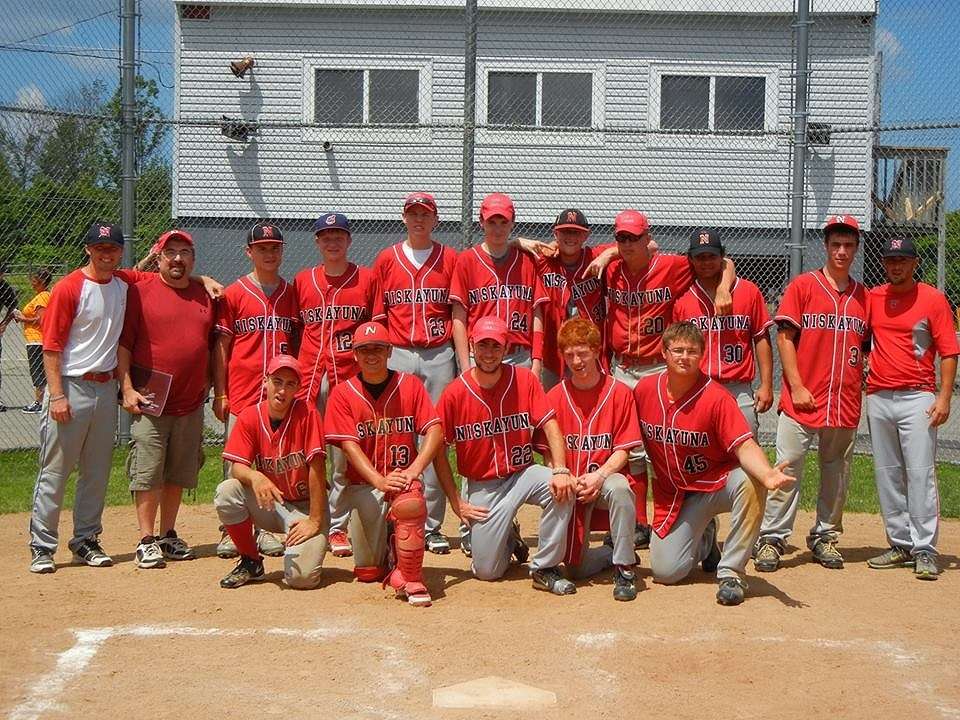 Congratulations to the Niskayuna Senior Babe Ruth team for winning the North East Senior Babe Ruth Championship!! Behind the stellar complete game effort of Mike Falace the Niskayuna team comfortably defeated the SoRensCo team 7 - 1. After two come from behind wins against Sorensco and Amsterdam II (previously unbeaten), they wrapped up the tourament today to win it in the minimum of 3 games. Also making strong contributions were Michael Heim with to key rbi hits and Brent Oliver who made several stellar plays at shortstop .
Congratulations go out as well to coaches Ottati and Furey for getting the boys to play to their maximum potential.
---