Niskayuna Baseball : Welcome
Registration and Roster information:
Wednesday, April 29
Week 2
We have a busy calendar this coming weekend...
FRIDAY...5/1 at the Joe at 4:30pm.
Come out and support the NHS Varsity Squad. Pre purchasing tickets via Kelly Whitley for $5 has all proceeds going to the American Cancer Society. Come out to support a great cause, and see Garrett Whitley and the rest of the team in pro stadium. Email Kelly at whitleys5@verizon.net
SATURDAY...Opening Day Ceremony at the Babe Ruth Field 12pm.
The ceremony will promptly start at Noon for 30 minutes. We would like all rec teams present, in uniform, on the Babe Ruth Field at noon. We're asking for Babe Ruth teams to lead the way and be on the field at 11:30, Majors teams at 11:35, AAA 11:40, AA 11:45 and Single A and T Ball starting at 11:50. At the field a guide will direct the team where to stand. Parents and fans are asked to ring around the field outside the fence. There will be a brief ceremony and introductions of each team and its sponsor. We'll also capture overhead pictures of the ceremony via our friends Big League Pics. http://www.bigleaguepics.com/
SATURDAY NIGHT...7:30pm Babe Ruth Field,
its NHS Varsity Senior Night. Come on out and see the varsity play, and support our seniors with a big crowd!
On SUNDAY 5/3 11:59pm the Nisky Baseball Store closes for the season
. Order online a sweatshirt for those chilly, breezy nights. Check out the youth and adult gear. The store is just in time for Mothers and Fathers Day!
Direct Link To Store:
https://stores.dc-sports.com/department/niskayuna-baseball-61.cfm
Password: N BASEBALL
Practice Field Space..
Coaches - Dave Fields has set up a google doc to reserve Field 1, GE Fields and the lower field Batting Cages. As always rescheduled games trump practices. Teams from T Ball get preference for Field 1, Majors teams get preference for GE Field 2. The document is provided to facilitate scheduling and is honor system based. Please respect your peers. Thanks Dave for pulling together!
https://docs.google.com/spreadsheets/d/1mIoQroZh13L0uJb2dc68ZC8LFDekUUQPIVy7--vHo-c/edit?usp=sharing
Senior Babe Ruth.
..thanks to all that signed up, we have 11 players and will be reaching out to the other leagues on plans for this season. Stay tuned.
Remember the
Nisky Baseball First Pitch 5K Run/Walk... June 6.
Sign up before May 15 for reduced rates. More information can be found at
https://runsignup.com/Race/NY/Schenectady/NiskayunaBaseballsFirstPitch5K
Thanks!
NBL
---
Friday, April 24
Week 1
We should have decent weather this weekend! T-Ball Starts next week, but all other leagues start tomorrow April 25.

Nisky Baseball Store is open. It closes next Sunday May 3. Pictures below of goods this year.

Direct Link To Store: https://stores.dc-sports.com/department/niskayuna-baseball-61.cfm

Password: N BASEBALL

Online Flyer: http://www.dc-sports.com/STORES/NB%20Flyer.png

Congratulations to the Nisky 2014 Cal Ripken Eastern New York All State Team members. Representing from 10U Jimmy King and Tyler Borwhat, and from 12U Derek Meisner.

Opening Day Ceremony 5/2 on the Babe Ruth Field is next Saturday May 2. More info as the week progresses.

Tee Ball Tees and Single A Tees are in. They'll be at the lower field shed.

Reminder Senior Babe Ruth Registration is still open. https://nbl.sportssignup.com/

Practice Fields from Dave Fields our co Field Manager responsible for fields...

We are reviewing the availability of FIELD 1 and the GE Fields for potential limited practice slots during the season. We need to allow sufficient time for rainout/makeups as well. Once we have determined when those fields can be used for practices, a Google Doc will be sent out. As always, assume Fields 2, 3, 4 are booked for games all season long, every day.

NHS Varsity Friday Night Lights is 5/1 at the Joe. Remember to purchase tickets online. Proceeds to support American Cancer Society. https://nbl.sportssignup.com/

Reminder the First Pitch 5K Run/Walk Fundraiser for June 6 is open, sign up at https://runsignup.com/Race/NY/Schenectady/NiskayunaBaseballsFirstPitch5K

Have a great opening weekend!

NBL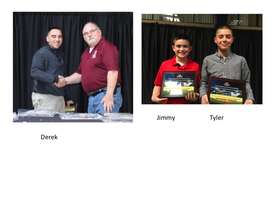 Friday, April 24
Friday Night Lights May 1 NHS Varsity Baseball at The Joe at 4:30pm to Support the American Cancer Society
On Friday, May 1st, the Nisky High School Varsity team will take on Columbia at The Joe for its Friday Nights Light Program. (Joe Bruno Stadium is in Troy, home of the TriCity Valley Cats and HVCC).
Game time is 4:30pm.
This year, the Friday Night Lights program is teaming up and raising funds for the American Cancer Society.
Niskayuna Baseball's Margie Rosenthal, a cancer survivor and proud mother of Tyler and Noah Hanft will be throwing out the first pitch.
The varsity team is raising money for the American Cancer Society by:
1) Pre-selling tickets to the game. Tickets cost only $5.
2) The team is also selling Coaches vs Cancer Sponsor Cards for $1 and creating a "Wall of Hope" of names of "Donators", "In Memory of" or "In Honor of", at the High School.
All proceeds go directly to the American Cancer Society. (Note Tickets bought at the gate do not benefit the American Cancer Society).
At the game there will be other various activities, including a program book.
If interested in attending the game or purchasing Sponsor Cards, please pre purchase your tickets by emailing Kelly Whitley
whitleys5@verizon.net
or registering online at
https://nbl.sportssignup.com/
Many families and friends are impacted by cancer. Plan a night out supporting the Nisky High School Varsity team, and supporting a great cause!
Thank you,
Nisky Baseball
---
Wednesday, April 15
Nisky 2015 Season Opens!
---
The season unofficially kicks off tomorrow at
6:30am with the Tri-City Valley Cats Extreme Field Makeover at the Majors Field
. We are still looking for volunteers and reinforcements. Work starts at 6:30am! Check in mid day or early evening if you can't be there all day.
Field Day
is this Saturday 4/18 starting at 9am. We will spruce up the fields, set sponsor signs, and prepare for the season. Bring gloves, rakes, garbages bags and zip ties! Coaches will have meetings Saturday morning where they will pick up Uniforms, Picture forms, Equipments, Balls and Umpire fee's if applicable. The various level coach meeting schedule will come out shortly to the coaches.
Saturday is also
Bottle Day.
Please bring your returnables for donation to the League.
Team Schedules
will be posted by midnight tonight! Babe Ruth and Majors are loaded. Babe Ruth starts Monday 4/20. Majors Friday 4/24. Single A, Double A and Triple A Saturday 4/25. T Ball starts Saturday May 2 after Opening Day Ceremonies.
Picture night
is Tuesday 4/21 at Nisky High School.
Offical Opening Day
is scheduled for Saturday May 2.
If interested for 16 year - 18 year olds,
Senior Babe Ruth i
s open for registration:
https://nbl.sportssignup.com/
For
Cal Ripken Travel players,
games start this weekend. Also please check your account for this season's fees.
Niskayuna Baseball will be hosting the
First Pitch 5K Run/Walk on June 6 as a league fundraiser.
This will be a fun community event, with official timing, t-shirts and baseball players to cheer on the runners and walkers! You can find all the details on our website :
https://runsignup.com/Race/NY/Schenectady/NiskayunaBaseballsFirstPitch5K
Let the games begin!
Nisky Baseball
---
Monday, April 13
Nisky Baseball First Pitch 5K Run/Walk June 6
On June 6th Niskayuna Baseball will be hosting the First Pitch 5K Run/Walk!
This will be a fun community event, with official timing, t-shirts and baseball players to cheer on the runners and walkers! You can find all the details on our website and flyer attached to this email.
Website:
https://runsignup.com/Race/NY/Schenectady/NiskayunaBaseballsFirstPitch5K

Flyer:
http://www.eteamz.com/niskybaseball/handouts/
If you have any questions, feel free to contact Tracy Morra at
tkmorra@yahoo.com
---
Wednesday, March 18
Welcome to the 2015 Niskayuna Baseball Season!

The season is just around the corner, and with the enthusiasm we are seeing at workouts, try outs and the spring clinic, we are anticipating a fantastic 2015 campaign. Tonight starts up our weekly correspondence on this season. For new comers, welcome to Niskayuna Baseball! The league is run by all volunteers and lead by a Board of 17 members. The league is 100% self funded through registrations, sponsorship, fundraising and concession sales. All maintenance and capital improvements are funded by the League.

It is chartered by Babe Ruth-Cal Ripken Baseball which is different than Little League. (More info can be found on the web page about the differences). There isn't any local Town funds directed towards the League, in fact the League leases the grounds and has exclusive rights to use of the fields. The Town however supports the league any way it can by mowing the grounds outside our fences, maintaining the parking lots and various projects and promotion. We are very thankful for the Town's support. GE also allows us to use its two fields and tee ball area. Those fields are a luxury for our league with the popularity we enjoy and rainout rescheduling!

The heart of the league are the Nisky parents. We have one the highest volunteer rates of coaches, field and concession helpers in the Capital Region. Nearly 30% of our families participate in donations to our hardship fund. Each year we fund or support many players that may not have had a chance to play for various financial reasons through that fund. Those players and parents are very thankful - well done NBL families!

There will be a flurry of activity and emails over the next 6 weeks as we kickoff the year. Then we'll keep a weekly cadence of news and information, including updates on the NHS Baseball team and Nisky Baseball alum USA Today Pre Season All-USA Garrett Whitley drive for the Majors.

Here is an Around the Horn...

Team Formation

T Ball, Single A and Double A teams are being formed now.

AAA and Majors Draft workout is Saturday 3/28 8am-1pm at the Armory. All players at these levels are asked to workout. All AAA and Majors players are drafted by Managers to form our rec teams based on the draft workout session. We are expecting 7 AAA and 5 Majors teams. Babe Ruth teams are also made that weekend without a draft. Please note any modified 12 year olds may not be guaranteed a spot on a Babe Ruth rec roster. The rosters at Babe Ruth are close to full.

All rec teams will be announced by April 1 with email communication of the rosters.
The ARMORY refers to the Schenectady Armory with information at : www.armorysports.com


Key Dates

3/28. For all rec coaches, there will be a Coaches Clinic and meeting on 3/28 3pm till 5pm at the Armory. This replaces the meetings at Field Day and will be more encompassing including instruction from Varsity Coach John Furey. As a goal this year, the League recognizes the depth of baseball knowledge of its parents however there are many more with the desire to coach but not the specifics on skills. We want to provide a session where best practices, drills and mentoring can be shared. As well as discuss rules. We are also looking to cap pitching usage this year at our AAA and Majors levels. That will be discussed at the clinic. Coaches thank you for completing the Background Checks online as well.

3/28. Dicks Sporting Goods Niskayuna Baseball Appreciation Day at Crossgates. With a league coupon enjoy 20% off in the store Satruday March 28. This year the league is not providing helmets for concerns raised in health and hygiene and purchasing one that day may be advantageous. Also, Cal Ripken travel players, official Nisky uniforms this year require gray pants with red piping down the pants legs. We have asked Dicks to be prepared for Helmet and those pants sales in particular. Coupon to be emailed and shared online. We also have Dicks coupons to be posted on the web site for general use throughout the year. Both of these will be up on the web prior to the weekend. http://www.eteamz.com/niskybaseball/handouts/#2424384

3/28 AAA, Majors and 12U Tryouts at the Armory. 8am-10:30; 10:30-1:00; 1pm-3pm respectively

3/29 Babe Ruth AllStars Tryouts at the Armory 12-2pm

4/4 Beginning of Nisky School Spring Break

4/18 Saturday 9am is Field Day. It is also Bottle Drive Day. Bring your empties! For field day we need volunteers to help set up the fields for league play.

4/21 Team and Individual Picture night

4/22 Rec Season begins at Majors and Babe Ruth.

4/25 AAA season begins followed by AA, A. Preliminarily we are looking to organize a tee ball clinic for all T ball teams on this day as well.

5/2 T Ball season will start

The Season runs through the school year mid June, with playoffs for Babe Ruth, Majors and AAA ending before the Friday of the last week of school - June 26.

Please note T Ball and Single A teams will receive trophies from the league this year. Majors players receive Nisky Baseball dri fit shirts with their league provided jerseys. T Ball through AAA will receive DriFit team shirts again this year.



Fields

We are expecting muddy fields for quite a while. For capital improvements, we plan to update drainage at the Majors field, Field 1 (T Ball) and Field 2 (Single A) this year as well as general fence maintenance.

Sponsors

We are well on our way on sponsors this year. We have a goal to fill all fence spots with signage before the season. Sponsors this year include many new ones including Dominos and Sonic Burger. We also have a long time sponsor and one of Nike's leading uniform providers in DC Sports offering a two day warehouse sale of over runs and mis prints. New Nike, Adidas, Under Armor, Nike Hyper Dunk shoes, t-shirts, and Uniform samples from major college teams at greatly reduced pricing. Flyer to be posted on the web. This is 3/26 and 3/27 at the DC Sports Warehouse in Mechanicville. www.dc-sports.com
http://www.eteamz.com/niskybaseball/handouts/#2424383

Fundraisers

We are looking at a Fun Run Fundraiser June 6 or 7th, Price Chopper raffle tickets and a return to a Valley Cats game this season as well for Fundraising.

NHS Varsity

Coach Furey, Black and Bianchi are looking to return to the Sectional Final Four this year. Look for Senior Night at our Babe Ruth Field this spring, and support the team during the season. Many if not all the players grew up in Nisky Baseball, and many are instructors at the Spring Clinics and Sandlots.


Babe Ruth All-Star - Travel

After a strong run through the Mid Atlantics but coming up short heading to the World Series, the Babe Ruth 13-15U team is looking towards a return to the World Series - this time in Tennessee. Tryouts for all three teams are Sunday 3/29 12pm at the Armory.


Cal Ripken Spring Travel

We will have 7 teams competing in the 8U-12U levels. All our travel teams this past season enjoyed success through districts and regional tournaments. Our 9U AllStar Team made it to the knockout round at last years' Mid Atlantic Regionals in NJ our furthest advanced Cal Ripken level team. Coach Kenyon's squad is itching for a return. This year's 12U World Series will be nationally broadcast from Cal Ripken Stadium similar to the Little League World Series. Good luck to all our Cal Ripken Travel teams as they work towards the All-Star season. Indoor training times are being booked now for this coming Spring Season. Please note 12U tryouts are Saturday 3/28 1pm at the Armory.

Late registration

Late registration is available here and there, especially at T ball. Please forward to your friends and neighbors - we will attempt to accommodate any late comers as we build teams.

All that said, we have some more exciting projects and ideas in the works. Stay tuned and have a great season!

Niskayuna Baseball Board
---
Wednesday, March 18
Garrett Whitley Preseason USA Today Team
Read about Nisky Baseball alum, and current NHS Senior:
http://usatodayhss.com/2015/2014-15-american-family-insurance-all-usa-preseason-baseball-team#sthash.O6VB4J27.uxfs
---
Sunday, January 18
Article on Nisky Baseball League Alum Garrett Whitley and His MLB Ambitions
Please find the attached article in the Times Union on Garrett Whitley as he works on his goal to reach the Major Leagues. Garrett is a Nisky High Senior, and participated in our League from Tee Ball thru 15 year old Babe Ruth. Most recently Garrett was tossing pitches at Sandlot this past summer. Please read further, and we hope the best for he and his family as he works toward his dream.
NBL
http://www.timesunion.com/news/article/Hype-builds-for-rising-star-6023307.php#photo-7401428
---
Thursday, January 1
2015 Niskayuna Baseball State of the League from the Board President
As we enjoy the holiday season with friends and family I wanted to give you a quick update on the state of Niskayuna Baseball.
Niskayuna experienced a very successful season on and off the field last season. Our program continued to support over 600 kids at five (5) levels of play. Our travel program had another winning season and our All-Star squads represented Niskayuna with class and dignity. The nine (9) year old team hosted a State Tournament thanks to significant contributions from team parents as well as league wide volunteers. That team ultimately won the State Championship advancing to the Mid-Atlantic Regionals in Basking Ridge, NJ before their run came to an end in the Quarter-Finals. Our Babe Ruth program hosted the Mid-Atlantic Regionals for a second straight season and the time and energy given by the parents to pull that off was simply amazing. Our league could not survive without YOU!
Hosting these tournaments is an incredible task of coordination and an important piece of our overall program. It brings attention to the community, provides additional exposure for our sponsors, and gives our kids a little home field advantage. Niskayuna Baseball will continue to pursue opportunities to host various stages of tournament play in the future.
Off the field the league has continued to reinvest our funds into enhancing the experience of being at our park both on the field and in the stands. It is quite a cost to run a league of this size year over year. In addition to your standard needs throughout the season for things as simple as baseballs, the Board is constantly exploring opportunities to upgrade facilities as needed. During this past season a large investment was made in our lower fields. Field 4 had a fence upgrade, was outfitted with new sod in the foul territory, and the sprinkler system was repaired. At the lower complex, a second batting cage was added, fence caps were fastened to field 3 and 4, and some band-aid work from volunteers was done to a concession stand that has seen its better days. Our goal is to continue building the program to be the finest in the district and one that Niskayuna Baseball families can be proud of.

Through the Town Parks committee the Board is seeking assistance to replace the Concession stand with permanent bath rooms at the Lower Level, and potentially rearranging the Babe Ruth complex as part of an entry way to the bike trail, as well as make it safer in the parking lot for visitors and to reduce sunset in the players vision.
As we break for the holidays there are several key points that the Board has approved for the 2015 season. Here is a snapshot of things you will see over the next few weeks/months:
· 2015 recreation registrations will open in early January. Two things will remain the same (early registration discount and multiple player per family discount). A topic of discussion every season is our registration fees. I am pleased that we are able to offer very similar pricing as last season with only moderate escalation to account for additional operating expenses such as credit card fees and cost associated with background checks which will be done on all volunteer coaches as mandated by Cal Ripken Baseball.
· Sponsors will be encouraged to fill all our fences with banners, a slight change from promoting strictly teams. We've added a deadline to our sponsor fundraising to have complete before the season.
· We will be looking to expand our 2015 Travel Baseball Program to include a National division level of play. This will be a step up from the recreation level but not quite as intense as American division. More about the various levels of play will be circulated as we get closer to registrations and tryouts.
· Winter workouts will be held this season at all levels of play. Our 13-15 year old program will begin on January 3 and those registered will be receiving additional information soon. Our Cal Ripken Division begins January 11 and we are still accepting registrations. More information to follow.
· Tryouts for our Travel program will be in early February. We will be selecting our 9 and 10 year old teams first. Dates for our 8 year old program are still being determined. Our 11 and 12 year old players will tryout in early February and selections will be made on the players that will participate however team placement will be determined at a later date once we have determined how many teams we will have and what division levels we will play in. I will discuss this in greater detail prior to tryouts.
As we continue to move the league closer to the 2015 season more information will become and made available. In the meantime if you have any questions please feel free to shoot me an email at unlv4@yhoo.com
Thanks in advance and Happy Holidays!
Christopher Mennillo
---
Saturday, January 3
2015 Bat Rules
From:

http://www.baberuthleague.org/bat-rules.aspx
Updated

:


For 2015 Playing Season


Babe Ruth League, Inc. Approved and Non-Compliant Bats
---
"It is the policy of Babe Ruth League, Inc. to assure the safety of all participants. Accordingly, Babe Ruth League, Inc. reserves the right to ban any equipment, including bats, at any time, including during the season, based upon a change of existing policy and/or upon new information made available to Babe Ruth League, Inc."
APPROVED BATS:
To follow up our previous correspondence and information posted on the Babe Ruth League website, the following details on all baseball bats approved by Babe Ruth League, Inc. for local league and tournament play. Such descriptions are included as part of the Babe Ruth League Rules and Regulations.
CAL RIPKEN BASEBALL DIVISION
The bat may not exceed 33"in length, and the bat barrel may not exceed 2¼" in diameter. Only 2¼" barrel non-wood bats marked BPF 1.15 will be allowed. Wood 2 ¼" barrel bats are allowed.
13-15 BASEBALL DIVISION
The bat may not exceed 34" in length, and the bat barrel may not exceed 2 5/8" in diameter. All aluminum/alloy barrel bats and all composite handle (only) aluminum/alloy barrels are allowed. Only composite barrel bats certified and marked BBCOR .50 will be allowed. Wood barrel bats conforming to the specifications of Official Baseball Rule 1.10 are allowed.
16-18 BASEBALL DIVISION
The bat may not exceed 34" in length and the bat barrel many not exceed 2 5/8" in diameter or be greater than a -3 length to weight ratio. Only metal/composite bats certified and marked BBCOR .50 are allowed. Wood barrel bats conforming to the specifications of Official Baseball Rule 1.10 are allowed.
---
Mailing Address
---
Niskayuna Baseball LTD

PO Box 9005
Niskayuna, NY 12309
www.niskybaseball.com
Email inquiries can be sent to anyone on the Board, or General Inquiries to the Registrar
jhand@nycap.rr.com
---