Niki's Love For Basketball: Welcome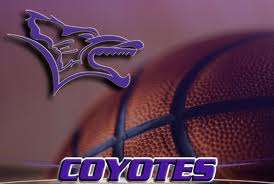 Hello!! Welcome to my web site. My name is Niki Wilson. I am 25 years old, and I graduated from Kansas Wesleyan University with my MBA in May or 2018. Wow, where did the time go? This website is dedicated to my 17 years of playing basketball. I hope you enjoy. I began my basketball journey playing at the Boys & Girls Club in Bentonville at the ripe old age of 5. In 2016, I finished my 17th and last year of basketball with the KWU Lady Coyotes. My last Yotes team gpt off to a great start. On Dec. 1st, 2015, we were ranked 24 nationaly in the first NAIA poll of the season. The first 2016 poll came out January 5th and we were ranked 23rd. This team made a little history as our 14-3 record at the end of 2015, was the second best record in school history thru 17 games. After the first of the year things began to fall apart. We ended the year on a 7 game losing streak and fell to the number 8 seed in our conference tournament. The week of our tournament, our coach released 2 of our players and another one quit. We had to play the number one team in our conference tournament and being shot handed, not to many people gave us a chance. We played very well and with a lot of energy and heart but still lost 74-68. I have no regrets. My career at KWU were some of the best and worse 4 years of my life. Below you will find the summary of our team since I have been at KWU. You can also find a year by year summary of my sports career by clicking on the Career by Year tab on the left side of this page. I hope you enjoy your stay!
2016
*Kansas Wesleyan Lady Coyotes - 17-14 Overall, 8-12 KCAC Conference - Lost in the KCAC Tournament Quarterfinals
2015
*Kansas Wesleyan Lady Coyotes -20-10 Overall, 12-6 KCAC Conference - Lost in the KCAC Tournament Quarterfinals
2014
*Kansas Wesleyan Lady Coyotes - 16-15 Overall, 10-8 KCAC Conference - Lost in KCAC Tournament Semi-Finals
2013
*Kansas Wesleyan Lady Coyotes - 18-13 Overall, 11-7 KCAC Conference - KCAC Tournament Runner-up
This site is to help keep you informed with all of my athletic endevors and anything else that I might do. Hope you enjoy it.. Thanks for stopping by and please come back real soon. Please sign my guestbook at the bottom of the page before you leave.
Wilson Signs With Kansas Wesleyan
By Henry Apple HAPPLE@NWAONLINE.COM
BENTONVILLE - Basketball season is almost a month away, but Niki Wilson didn't hesitate about her plans beyond high school.
A visit to Kansas Wesleyan impressed Bentonville's senior point guard enough that she signed a letter of intent with the NAIA school Tuesday morning in Tiger Arena.
"I'm excited about it, she said. It's a big relief. I don't have to worry about it any more, and everything is planned out."
Wilson started 28 of 29 games and averaged 5.1 points, 4.3 assists and 2.3 rebounds per game last season. She'll have a larger leadership role this year as one of four seniors on the Lady Tigers' roster.
"It's a great story ending for her," Bentonville coach Tom Halbmaier said. "She wanted to go on and play and had the opportunity, and I thought she had been nervous about it. I'm glad she pulled the trigger, and now she can concentrate on high school basketball."
Kansas Wesleyan, a member of the Kansas Collegiate Athletic Conference, finished 31-3 last season and won its second league title in three years. The Coyotes, under eighth-year coach Gordon Reimer, are favored to take the KCAC crown again this season.
"Niki's a great girl and extremely coachable," KWU assistant coach Chris Lehecka said. "She's a leader on the floor, and we know she will fit well with our program."
Bentonville's girls open their season Nov. 17 with a home game against Stilwell, Okla.
Niki....
Wilson's Decision Pays Off
BENTONVILLE GUARD TAKES PRESSURE OFF BY SIGNING EARLY
By Henry Apple
Posted: February 29, 2012 at 5:20 a.m.
BENTONVILLE — The best move Niki Wilson made during her senior season with Bentonville's girls basketball team may have taken place before the first game was played.
She used that time to sign her letter of intent with Kansas Wesleyan University and get the recruiting process out of the way. That allowed her to focus on basketball and her role with the Lady Tigers.
"It was, kind of like a relief," she said. "A huge weight was lifted off me. I knew if I didn't do it I would be working hard all year, trying to impress all these people. It would have been a lot more stressful.
"I don't have to worry about coaches calling me or if I have my phone with me. I could just go out there and play, and didn't play for somebody else. I could just play for me and my teammates, and I liked that."
Wilson went from her signing to having the type of season the Lady Tigers needed from their point guard and floor leader. She didn't lead Bentonville (19-9) in scoring or rebounding, but her presence on the floor and getting the ball where it is needed, instilled a confidence in herself and her teammates.
It is Wilson's composure that Bentonville coach Tom Halbmaier said he will remember the most about her.
"Niki was a big part of our success the past two years," Halbmaier said. "With her playing the point, she has managed the game and had a good understanding of what her teammates can and can not do. Never had one like her."
"As a teenager, that is very difficult to be able to comprehend that. Her overall basketball IQ is off the chart, she understands the game so well to the point I can say a few phrases and she knows what to do."
Wilson has been needed to score on several occasions, and she has delivered. Her early scoring helped Bentonville earn a much-needed win at Springdale Har-Ber, when Halbmaier elected to go with a four-guard lineup at times.
Now she is about to embark upon the end of her high school career. It's something she has thought about from time to time, but not that much.
"I know I have more (playing time) coming up," Wilson said. "It's still my last time with these girls, so it comes up at random times.
"When I look at it, I think of all my friends, especially the seniors. I mean Asia (Patterson) and I, we've been together since eighth grade, then Asia, Brittany (Spychalski) and I have been together since ninth grade. It's hard to think about all the time we've had and think it's about to be over."
Niki...
Handout:
Niki Article
Upcoming Events!!
Aug. 2012 - Begin College
May 2016 - Graduate College
Aug. 2016 - Begin Graduate School
May 2018 - Graduate Grad. School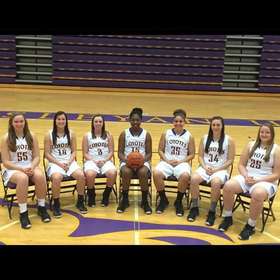 2016 Lady Yote Sr. Class -- Morgan, Shelby, Me, Ashley, Breanna, Beth, Jordyn
Page Update
This page was last updated on July 22, 2017.
Sign Guestbook Before You Leave
Hey, before you log out, be sure to sign my guestbook, so I'll know you were here.