Niagara Junior Power: Welcome
Niagara Junior Power 18U is recognized by the FCA as a Certified FCA Team
~TEAM NEWS ~
CEBA Collegiate League (Buffalo, NY)
2014 League Champions
12 - 3 Season
August 6, 2014
Congratulations Niagara Junior Power 18U
Mercyhurst University Tournament
**Tournament Champions **
July 27, 2014
Congratulations Niagara Junior Power 18U
Buckeye Elite Showcase Tournament
18U Silver Division Runners-up
July 13, 2014
Congratulations Niagara Junior Power 18U
Battle at Falls Tournament
18U Runners-up
June 29, 2014
Congratulations Niagara Junior Power 18U
Darien Lake Hank Aaron 18U Division
**Tournament Champions**
June 15, 2014
2014 Niagara Junior Power 18U
Thomas Anderson - St Francis, 2014
Justin Collins - Williamsville East, 2015
Chris Cribbs - Star Point High School, 2014 -

NCCC
Dan George - Niagara Wheatfield, 2014 -

HOUGHTON COLLEGE
Trace Gillis - Williamsville East, 2015
Jim Martinic - Christian Central Academy, 2014
Mark McKenna -Grand Island, 2015
Mike Nappo - Clarence, 2015
Alex O'Donnell - Star Point, 2014
- CANISIUS COLLEGE
Michael O'Rourke - Frontier Central, 2014

- SUNY BROCKPORT
Austin Owens - Star Point, 2015
Charlie Sobieraski - Lockport, 2014 - UNIVERSITY AT BUFFALO
Ryan Wojcinski - Cardinal O'Hara, 2014 -

MEDAILLE COLLEGE
Joe Yetman - Frontier Central, 2014 -
SUNY BROCKPORT
Christian Young - Frontier Central, 2014

- NCCC
2014 Tournament Schedule
CAN/AM Classic, 18U, 6/6/2014 - 6/8/2014
Darien Lake, 18U, 6/13/2014 - 6/15/2014
Battle at Falls,18U, 6/27/2014 - 6/29/2014
Buckeye Elite Showcase, 18U, 7/10/2014 - 7/13/2014
Mercyhurst University, 18U, 7/24/2014 - 7/27/2014 Lancer Classic, 18U, 8/7/2014 - 8/10/2014
Fellowship of Christian Athletes
The Fellowship of Christian Athletes is touching millions of lives... one heart at a time. Since 1954, the Fellowship of Christian Athletes has been challenging coaches and athletes on the professional, college, high school, junior high and youth levels to use the powerful medium of athletics to impact the world for Jesus Christ. FCA is the largest Christian sports organization in America. FCA focuses on serving local communities by equipping, empowering and encouraging people to make a difference for Christ.
~~~~~~~~~~~~~~~~
Scripture Reference for Courage:
"Lord, make them strong and courageous, confident that You will go before them and give them victory..."
-- Deuteronomy 20:3-4
---
ENJOY SOME OF OUR FAVORITE BASEBALL QUOTES!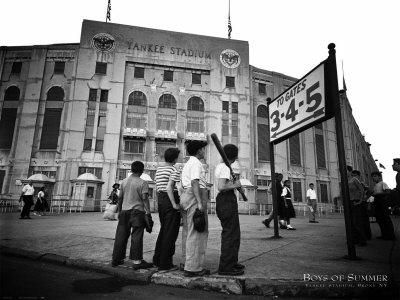 "Today, whether you win or lose, realize that God has blessed you with the ability to compete. Then, go out and do your best to honor Him with what you've been given. "
-FCA
---
Ability is what you're capable of doing. Motivation determines what you do. Attitude terms how well you do it. - Lou Holtz
---
"People ask me if I believe how quickly my career has taken off," says Pujols. "I just tell them that Jesus Christ is my strength. God has blessed me, and I will continue to do my best for Him. That is more important than anything I could ever do in baseball."
-Albert Pujols
---
"Well, baseball was my whole life. Nothing's ever been as fun as baseball."
- Mickey Mantle, Yankees Outfielder, 1951-1968
---
"You can learn a little from victory. You can learn everything from defeat."
-Christy Mathewson, Hall of Fame Pitcher, 1900-1916
---
"People ask me what I do in winter when there's no baseball. I'll tell you what I do. I stare out the window and wait for spring." -Rogers Hornsby, Hall of Fame Infielder, 1915-1937
---
"Don't let the fear of striking out get in your way." - Babe Ruth
---
"As a Competitor, your goal is to focus every minute - every second on Nothing else matters. With an undying, unwavering commitment, every athlete needs to seize the moment. Forget the past. Press on. Grip the future
with reckless abandonment. Pursue the prize with passion. Dig deep into your soul and with all of the desire, discipline and dedication you can produce, run toward the prize. Your single goal is to glorify your God on
and off the field of competition. It is time to GET FOCUSED on Jesus Christ."
- Les Steckel, President/CEO, FCA
---
"Dad...can we have a catch?" - Character Ray Kinsella in the movie Field of Dreams
---
"Bob Gibson is the luckiest pitcher I ever saw. He always pitches when the other team doesn't score any runs."
-Tim McCarver, Catcher, 1959-1980
---
"Every man on the field is charged with preserving and furthering the integrity of the game. As a player, I was responsible for holding up my end of protecting this national treasure."
---
"If I had my career to play over, one thing I'd do differently is swing more.
Those 1,200 walks I got - nobody remembers them."
-Pee Wee Reese, Dodgers Shortstop, 1940-1958
---
"You always get a special kick on opening day, no matter how many you go through. You look forward to it like a birthday party when you're a kid. You think something wonderful is going to happen."
-Joe DiMaggio, Yankees Outfielder, 1936-1951
---
Motivational Video
You can do it, don't give up, keep going, you're doing good, come on, let it burn, it's all heart, y
ou promised me your best, give me more, don't quit on me, YOU CAN.