NH ASA: Umpire Zone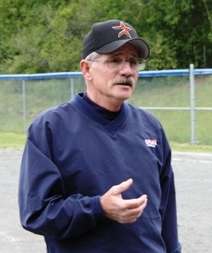 Glenn Colburn - NH ASA UIC (1949-2014)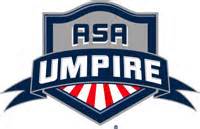 Umpire Information
**Note: At State Play Tournaments Umpires should bring "All Umpire Attire", with them, to make sure they "Match".
Click on links below to view information ~
2015 NH ASA Registered Umpires (As of 7/29/2015)
Junior Olympic Umpires are required to have a background check. Please use the link below to obtain your background check, or visit RegisterASA.com

(Click on logo)
(Note: ACE ~ Does not apply to and is not required for JO Umpires)
*****
2015 NH ASA Umpire Registration Form
Amateur Softball Association Announces 2014-2015 National Umpire Schools
NOTICE: "Gorilla Gold grip enhancer is legal for ASA Play"
2015 Umpire Clinics
March 3rd, 2015
Hudson Recreation Hall
2 Oakwood Street Hudson, NH
6:00pm-8:00pm
Artie McCann ~ Deputy UIC Slow & Fast Pitch
March 7, 2015
Keene Parks & Recreation, Washington Street, Keene, NH
9:00am-12noon
Will Martin, NH UIC & Doug Cumings ~ Deputy UIC Modified Pitch

March 7, 2015
Rules/Mechanics Clinic, Greenland Veterans Hall
376 Portsmouth Avenue Greenland, NH
(Corner of Rte. 33)
10:00am-2:00pm
Norm Lafreiner, Deputy UIC Fast Pitch, Dave Nagy, District UIC Slow Pitch, Art McCann, Deputy UIC Slow & Fast Pitch
Veteran and New Umpire
March 14, 2015
Manchester Fire Department #7
679 Somerville St. Manchester, NH
9am-12noon
Luther Cooper ~ Deputy UIC Slow Pitch
Veteran and New Umpires



**********
For additional Information contact
NH ASA UIC Will Martin (603-365-0096) or NH ASA Office 603-960-9323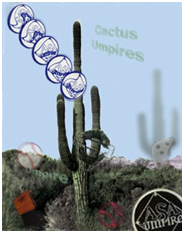 Cactus Umpire Website