NH ASA: Welcome
REST IN PEACE GLENN Glenn Colburn, NH ASA Umpire In Chief, passed away October 11, 2014.
Glenn was a NH ASA Umpire since 1985 and a NH ASA UIC since 1999, until his passing.
---
New Hampshire ASA ~ Region #1
Junior Olympic, Modified & Slow Pitch
Softball Association
**********
Connecting you to all NE Region #1 Tournaments
Link ~ New England Region 1 Tournaments

(NH, Mass, RI, Conn, Maine & Vermont)

**********
THANK YOU PLAYERS, PARENTS, COACHES, SPONSORS, FIELD CREWS, UMPIRES AND ANYONE INVOLVED WITH NH ASA FOR MAKING OUR ASSOCIATION A POSITIVE EXPERIENCE FOR EVERYONE!!
*********
Photos

If you have photos you would like to have featured on this website
please feel free to forward them to me!
NHASAjocommish@hotmail.com

~~~~
Check back often as this site is always changing!
Please contact the NH ASA JO Commissioner with any questions or suggestions!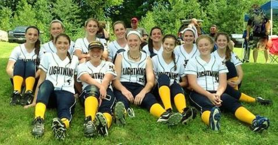 2013 16U NH Lightning