USA Softball of New Hampshire: Welcome
Junior Olympic, Modified, Slow Pitch & Co-Ed
Softball Association
******
2016 -17 USA Softball National Coaching School Locations
| | | | |
| --- | --- | --- | --- |
| Date | Locations | Instructors | Information |
| November 18-20 | Tampa, Fla. | Ken Eriksen, Mike Candrea and Jessica Moore | Website/Flyer |
| December 2-4 | Atlantic City, New Jersey | Ken Eriksen, Mike Candrea and Jessica Moore | Flyer |
| January 20-22, 2017 | Plano, Texas | Ken Eriksen, Mike Candrea and John Rittman | Website |
2016-17 USA Softball National Umpire Schools
2016-2017 USA Softball National Umpire School Agenda >>
| | | | | |
| --- | --- | --- | --- | --- |
| Date | Location | Region/Type | Coordinator | Phone |
| Dec. 9-11, 2016 | Dallas, TX | Region 5 | Steve McCown / Register | 972-658-5450 |
| Jan. 20-22, 2017 | Lexington, SC | Region 3 | Tommy Borucki | 609-827-4977 |
| Feb. 10-12, 2017 | Roseville, CA | Region 10 | Chuck Brabec | 916-834-8074 |
| Feb. 24-26, 2017 | Benton, AR | Region 4 | Mike Adams / Register | 903-826-2324 |
| March 31 - April 2, 2017 | Derry, NH | Region 1 *** | Will Martin / Register | 603-365-0096 |
| June 15-18, 2017 | Cummings, GA | Region 3 - Fast Pitch | Rick Hearn | 770-560-3754 |
~~~~~~~~~~
2017 Junior Olympic State Tournament News
USA Softball of NH State Tournaments ~ Dates & Tournament Format
1) Our 18U State Tournament "will be held" on June 16th-18th, 2017.
2) Our 10U Thru 16U State Tournaments "will be held" on June 23rd-25th, 2017. 3) Tournament Format will be pool play into Championship Sunday.
(Depending on the number or entries, we will then determine the final format.) NEW****Pre-Registration will be offered on our NE Tournament Webstie.
http://asanewengland.com
********
2017 Junior Olympic Registration News
USA Softball of NH's Junior Olympic individual registration period opened September 1st, 2016. Allowing our teams to register early and provide more opportunities while entering tournaments. RegisterASA.com will be the site used for all "Individual Registrations", all Background Checks and ACE Certifications for 2017. **JO & Adult "Independent"Teams and Umpire Registrations will begin January 1, 2017. (Independent teams are teams registering ("Not" including insurance coverage) (Individual Registration Includes: Players,Team, Coaches Coverage and Additional insured Certificates) ******
Junior Olympic State Tournament Bid Being Accepted
USA Softball of New Hampshire will be accepting bids for all of our State Tournaments. Please visit our website for our State Tournament Host Forms & Requirements. Questions: Please contact our office at 603-721-9032
*****
WE ARE PLEASED TO ANNOUNCE
NH ASA/USA Softball As
"USA SOFTBALL OF NEW HAMPSHIRE"
*******
**Umpires "will not" be required to obtain gear with the new logo until our
Association identifies a date to support that change.
This website will be updated on a regular basis as information becomes available from our
National Governing Body.
*********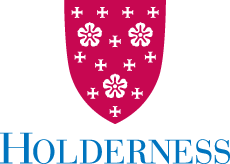 (Click on the School Logo to access their website)
"Community. Character. Curiosity.
********
About ASA/USA Softball
The Amateur Softball Association (ASA), a volunteer driven, not-for-profit organization based in Oklahoma City, OK, was founded in 1933 and has evolved into the strongest softball organization in the country. The growth and development of the association led the United States Olympic Committee (USOC) to name the ASA the National Governing Body of Softball, pursuant to the Amateur Sports Act of 1978. The ASA has many important responsibilities as the national governing body of softball in the United States, including regulating competition to insure fairness and equal opportunity to the millions of player who annually play the sport.
When the ASA entered the softball picture in 1933, the sport was in a state of confusion with no unified set of playing rules and no national governing body to provide guidance and stability. The ASA changed all that by adopting softball's first universally accepted rules of play and by organizing consistent and fair competition across the nation. From this beginning, the ASA has become one of the nation's largest and fastest growing sports organizations and now sanctions competition in every state through a network of 70 local associations. The ASA has grown from a few hundred teams in the early days to over 160,000 teams today, representing a membership of more than four million.
There are many ways you can get involved with ASA/USA Softball whether it be through hosting an event as the National team tours the country each summer, donating to one of the many funds dedicated to supporting the athletes of USA Softball or by joining our tradition of excellence as a sponsor or business partner.Be sure to check out all the ways you can be a part of USA Softball and see which one is best for you!
For more information about ASA/USA Softball, please visit:
Click on link ~ ASA/USA SOFTBALL
ASA has made an investment in the future of softball with its ever growing Junior Olympic program. Each year, more than one million boys and girls across the country play ASA Junior Olympic softball.
This program helps develop interest, skills and desire in a new generation of softball players - the ideals needed for these young people to excel individually and, ultimately, ensure the continued growth of the sport.
The Junior Olympic program emphasizes fun and provides for a great exchange of fellowship, sportsmanship and an all-important feeling of belonging and being a part of something worthwhile.
Play is divided into five divisions:
10U, 12U, 14U, 16U and 18U
Slow Pitch and Fast Pitch Divisions, offered for both boys and girls.