NH ASA: Welcome
New Hampshire ASA ~ Region #1 Junior Olympic, Modified & Slow Pitch Softball Association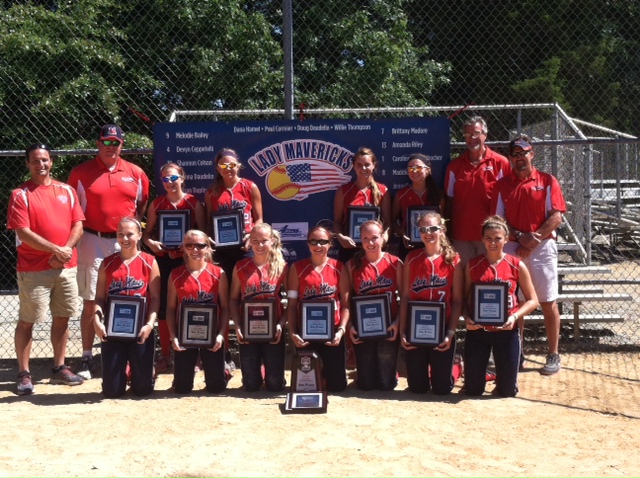 2013 16U USA Lady Mavericks place 3rd at Eastern Nationals
NOTICE:
NH Lady Cannon's
The NH lady sofball club has open roster spots for its 12u and 16u teams for the 2015 season. We offer a year round training program that starts in November. We also offer fall practices and scrimmage games and 7 to 8 summer tournament's. The cannons have their own training facility located on 2 Whitney RD Concord NH. If your interested in a private tryout or group tryout please contact softball director
Russ Saucier at Russ.saucier@me.com
Or call 603-944-6445.
***
18U USA Lady Mavericks
The 18U USA Lady Mavericks fastpitch softball team has a roster spot open for the upcoming 2015 summer season. We are an elite ASA travel softball team with a "work hard, play hard" philosophy.
If you want to take your game to the next level then this is a great opportunity for you. For more info please contact Paul Cormier at
cormier@metrocast.net
or call
603-534-1885
.
"In order to excel, you must be completely dedicated" – Willie Mays
***
Dover Xtreme U18 Softball looking for a pitcher
The Dover Xtreme U18 fast-pitch softball team is looking for an elite pitcher to add to our 2015 Summer team. We are a team first attitude, high chemistry team.
Please email Dave Allis at dallis@metrocast.net for more info and a personal tryout.
*************
ASA New England Region #1
ASA New England Region #1, has decided to discontinue JO Regional Tournaments (effective in 2014) due to the lack of participation in recent years.
New Hampshire ASA teams will still be able to enter the National Tournaments provided they participate in our State Tournaments or in certain cases receive an exemption from the State Office (nhasarep@aol.com)."
The 2013 JO Rule Changes Include
Moving the pitching distance to 43 feet for 14U girls Class A & B.
Allows the 14U girls Class A & B to wear metal spikes.

**********

Connecting you to all NE Region #1 Tournaments
Link ~ New England Region 1 Tournaments

(NH, Mass, RI, Conn, Maine & Vermont)

**********
THANK YOU PLAYERS, PARENTS, COACHES, SPONSORS, FIELD CREWS, UMPIRES AND ANYONE INVOLVED WITH NH ASA FOR MAKING OUR ASSOCIATION A POSITIVE EXPERIENCE FOR EVERYONE!!
**********
Photos

If you have photos you would like to have featured on this website
please feel free to forward them to me!
NHASAjocommish@hotmail.com

~~~~
Check back often as this site is always changing!
Please contact the NH ASA JO Commissioner with any questions or suggestions!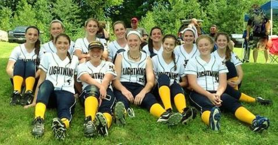 2013 16U NH Lightning