USA Softball of New Hampshire: Welcome
Junior Olympic, Modified, Slow Pitch & Co-Ed
Softball Association
REMINDER
USA Softball of NH is now a "September" Registration Association for all Individually Registered Players/Teams.
********
USA Softball of NH is now on Facebook
Click on logo>
*******
** Pre-Season Team Workouts & Training has Started
Please Complete All Membership Requirements! *Register all Members Online Under Team Profile *Create Invoice/s and Submit Member Fees *Background Checks Completed (18 Years and Older) *Safe Sport Certification Completed *ACE Certification Completed All Requirements are Online ~ Website: RegisterUSASoftball.com Hit a HomeRun - Get It Done! "We've Got You Covered!" *******
**Join US in Welcoming Our New Board Members to USA Softball of NH!
We are excited for the opportunity to work with them, as USA Softball of NH continues to grow! Umpire Training Clinician's ~ Jim Charland & Al Douglas District UIC (Fast Pitch) ~ Matthew Levine Marketing Representative ~ Sarah Durocher ********
**Franklin Girls Softball ~ Welcome to USA Softball of NH**
We are pleased to officially welcome
Franklin Girls Softball to USA Softball of NH!
This is an exciting partnership in supporting our youth players, playing the Game we all LOVE! We will work together in promoting the most healthy experiences possible for our Players, Coaches, Umpires & Fans! Franklin Girls Softball's experienced and dedicated board members are a welcome addition to our growing USA Softball of NH's Family!
Franklin Girls Softball Website
********
USA Softball and USA Olympic Committee Partners with SAFE SPORT
Information please visit:
Safe Sport
**Coaches will notice this partnership as they take their ACE Certification as a Member of USA Softball of NH.
**It is a free program to assist in providing the best, safest experience for all of our Players!
USA Softball of NH ~~ Keeping it Safe!
THANK YOU for all that you do for our players and our USA Softball of NH Association!
*****
**RegisterUSASoftball is back online for our 2018 season!
All registrations are open for our 2018 Season!
Get busy and register early to ensure your players and Coaches are covered as you practice!
Notice: 2018 RegisterUSASoftball.com ~ Upgrade Downtime
The downtime will start the morning of Tuesday, November 28th at 8:00 am Central Time. Notice will follow when the system will be returned to a "Live Status". **After this upgrade Umpire and Independent Team Registrations will be accepted! ******
Notice:
Umpire and Team Registrations Open December 1st, 2017 ******
**LRGS ~ WELCOME TO USA SOFTBALL OF NH**
We are pleased to officially welcome
Lake Region Girls Softball to USA Softball of NH!
This will be an amazing partnership in promoting youth softball in New Hampshire. LRGS is a well established organization, supporting many of our youth players in personal advancement. We welcome their dedicated board members, coaches, players and fans!
LRGS Website
******** **
Be The Best Coaches Convention Registration now open!
Registration Link
**World Softball Coaches Convention Registration Now Open!
Join us for the day!
Registration Link
******
2018 12U Northeast Region All American Tryouts!
Represent NH, Tryout, Experience the Opportunity to be an All American 12U Player!! Contact USA Softball of RI Junior Olympic Commissioner Dave Ethier with any questions at riasajosof@cox.net.
Informational Link
Registration Link
Facebook Event Page
*********
2018 USA Softball of NH Season Update:
September 1st, 2017
Junior Olympic Registrations Will Open
This is for all "Individual" Player Registrations.
This is a Bundle Option
Team registration fee waived, Player & Non-player Membership & Insurance Included
Unlimited Additional Insured Certificates for field and facility owners
as well insurance coverage for each individual player.
One fee per member ~ Includes it all!
(**Individual Registration is Now Available to All Leagues and Recreational Teams
Please contact your State Commissioner 603-721-9032 or
at
NHasarep@aol.com
for information on League Individual Registrations and Fees.
Coaches and Staff Background Checks and ACE Certifications
These are yearly requirements for anyone 18yrs or older working directly with the players.
New - Starting September 1st, 2017, Coaches will be allowed to purchase their BG Check and ACE for 2018.
Coverage will run Sept 1, 2017 to Sept 1, 2018. Please plan accordingly to make sure you are covered
September 1st, 2017
Invitational Tournament Sanctions Will Open No Sanction will be considered if not on the proper 2018 Sanction Form Tournament size, location, parking, proper facilities, ect. will be reviewed for each request Please "do not" advertised until your request is approved Websites, registrations form, flyers, shirts are all required to have USA Softball of NH on them Please update your website to reflect a partnership with USA Softball of NH Contact me for logo's for proper and legal representation of our association
December 1st, 2017
Adult Team Registrations Will Open
Umpire Registrations Will Open
****
NEW ~
2017 C Class Recreational State Tournament
Looking for teams to play in our 1st ever Class C Recreational Tournament!
(Your team must meet C Classification Recreational Requirements to play in this tournament)
Register online for this tournament:
http://www.USASoftballNE.com
Please Contact me for informaition or to register with USA Softball of NH.
Alisa Durocher ~ State Commissioner 603-721-9032
Join US in GROWING our C Recreational Component of our Association.
*****
2017 JO State Tournament Schedules
WE are online LIVE
Click here to view all schedules~ 2017 JO State Schedules
See you on the Field! :)
********
NOTICE ~ Junior Olympic Background & ACE Certification
Please Remember to have "ALL" your teams or leagues staff members working with your teams
Background checked! (This is not optional if you are 18 years old or older!)
ACE Certification is required, a min of one coach per team, as long as that coach is at each game. We Strongly suggest you have all coaches certified! This Certification is in place to educate our coaches on being the best they can be for our youth players, providing them a most enjoyable experience!
This responsibility is that of the Coach, League, Managers & Administrators.
For any/all teams playing in Invitationals and Championship Tournaments.
Link ~
Background Check Program
USA Softball of NH Requirements ~ All Staff working with each team 18 years or older to be BG Checked . Link ~
ACE Coach Education Program
USA Softball of NH Requirements ~ Coaches working with each team should be ACE Certified (1-min) ****Access our Background Check & ACE Certification Program at
RegisterUSASoftball.com
*******
USA Softball of NH ~ Meet and Greet Informational Meeting
USA Softball of New Hampshire will be holding an Informational Meeting
* Venue: Londonderry High School
295 Mammoth Road Londonderry, NH
** Thursday April 6th, 2017 (6pm to 9pm)
Room # 221 ~ Parking to the left of the main entry way. ***Open to Organizations, Leagues & Teams ~ Coaches, Team Administrators, TD's, UIC's, Parents etc. **** Meet & Greet with your USA Softball of NH Staff Members ***** Overview of our Association, Open forum style, encouraging any and all questions! Please consider attending to gain information about "Your" Association, New Items & Future Goals! *******
"USA Softball of New Hampshire Welcomes Newest Member"
Terri Warren
Junior Olympic Commissioner
Umpire Coordinator/Trainer
Cell: 603-748-9253 ~ Email: USAJOCommish@outlook.com
Terri brings a great deal of knowledge, experience and energy to our Association.
We are proud and honored to have her join us and look forward to working with her as we continue to grow USA Softball of NH!
*******
USA Softball Adult Registration & Liability Team Insurance for 2017
"A New Option for USA Softball Adult Teams"
*****
We Have You Covered ~
An Affortable Price, Satisfying Field/Facility Owners!
Link ~
2017 New Adult Registration & Liability Insurance Option
(Use Form Below)
(Unlimited Additionally Insured Certificates Included, when selecting this team registration option)
Link ~
2017 Single Team & League Teams Registration Form
This form is to be used by Adult Single Team or League Teams. (Independently Registering)
Teams Receive
: Rule Book, Scorebook,Team Registration & Membership (Insurance Optional)
*******
USA Softball of New Hampshire ~ National Umpire School
THANK YOU TO All Umpires that ATTENDED!
| | | | | |
| --- | --- | --- | --- | --- |
| March 31 - April 2, 2017 | Derry, NH | Region 1 | Will Martin Register | 603-365-0096 |
Welcome All USA Softball UMPIRES ~ To an Exceptional Weekend of Instruction!!
USA Softball National Office Instructors:
Jim Craig & Randy Sprouse ~ Deputy Director's Eastern Territory
Steve Roscia ~ Regional UIC Northeast Region #1
Dave Chandler ~ Deputy Director Northern Territory
Steve Riswold ~ Regional UIC Northern Region #8
********
2017 - Online Umpire Registration has opened
Enter Here Click on Logo
RegisterUSASoftball.com
Umpire Registration Includes: Required background check & ID Card, Registration ID Card, Insurance Coverage, Rule Book, Umpire Manual, Online Exam, Clinics & Meetings, Umpire Catalogue and much more! Great Exposure and a Wonderful Association to work with!
*******
NEW Classification Offered in 2017 ~ Class "C" Recreational Division
1. Class "C" teams are made up of players that register and play in an USA recreational leagues. Players that are on a class "A" or class "B" roster are not allowed to play in this division. Class "C" teams are essentially recreational league all-star teams. The definition of a recreational league is a league that is associated with a recognized community and is open to any interested youth. Class "C" teams may play up in class and still retain class "C" status.
2. USA leagues that are small in numbers may combine to form one recreational league and still be eligible to form teams in the class "C" division.
For Additional informaiton please contact our USA Softball of NH office at 603-721-9032.
******
2018 Junior Olympic State Tournament Bid Being Accepted
USA Softball of New Hampshire will be accepting bids for all of our State Tournaments. Please visit our website for our State Tournament Host Forms & Requirements. Questions: Please contact our office at 603-721-9032
*****
WE ARE PLEASED TO ANNOUNCE
NH ASA/USA Softball As
"USA SOFTBALL OF NEW HAMPSHIRE"
*******
**Umpires "will not" be required to obtain gear with the new logo until our
Association identifies a date to support that change.
This website will be updated on a regular basis as information becomes available from our
National Governing Body.
*********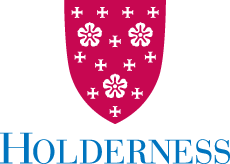 (Click on the School Logo to access their website)
"Community. Character. Curiosity.
********
About USA Softball (Formally known as ASA)
USA Softball is a 501(c)(3) not-for profit organization headquartered in Oklahoma City, Okla., and is designated as the National Governing Body (NGB) of Softball in the United States and a member of the United States Olympic Committee. One of the nation's largest sports organizations, USA Softball sanctions competition in every state through a network of 70 local associations and has grown from a few hundred teams in the early days to over 150,000 teams today, representing a membership of more than 2 million.
USA Softball is dedicated to providing people of all ages the opportunity to play the game they love at a variety of levels by offering recreational, league, tournament and competitive play for fast pitch, slow pitch and modified pitch. USA Softball annually conducts thousands of tournaments throughout the country including over 100 National Championships. The USA Softball umpire program is among the nation's largest and are widely known as the best trained umpires in the game.

As the NGB for the sport of softball, USA Softball is responsible for training, equipping and promoting the six USA Softball National Teams that compete in events such as the Olympics, Pan American Games, World Championships and other international and domestic events. For more information on USA Softball, including its founding and history as the Amateur Softball Association of America (ASA), please visit, www.USASoftball.com.
About ASA/USA Softball
The Amateur Softball Association (ASA), a volunteer driven, not-for-profit organization based in Oklahoma City, OK, was founded in 1933 and has evolved into the strongest softball organization in the country. The growth and development of the association led the United States Olympic Committee (USOC) to name the ASA the National Governing Body of Softball, pursuant to the Amateur Sports Act of 1978. The ASA has many important responsibilities as the national governing body of softball in the United States, including regulating competition to insure fairness and equal opportunity to the millions of player who annually play the sport.
When the ASA entered the softball picture in 1933, the sport was in a state of confusion with no unified set of playing rules and no national governing body to provide guidance and stability. The ASA changed all that by adopting softball's first universally accepted rules of play and by organizing consistent and fair competition across the nation. From this beginning, the ASA has become one of the nation's largest and fastest growing sports organizations and now sanctions competition in every state through a network of 70 local associations.
There are many ways you can get involved with ASA/USA Softball whether it be through hosting an event as the National team tours the country each summer, donating to one of the many funds dedicated to supporting the athletes of USA Softball or by joining our tradition of excellence as a sponsor or business partner.Be sure to check out all the ways you can be a part of USA Softball and see which one is best for you!