Baseball + Softball: Links
MGSL Locations
MGSL Diamond Locations
NFGSA Locations
Diamond Locations
Town of Tonawanda Parks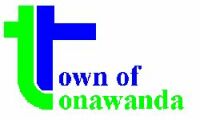 Click image for website
Link to the home page of the Town of Tonawanda Parks and Recreation Department. Get all the information about Town sports leagues and more.
AmateurUmpire.com
Welcome to www.AmateurUmpire.com.
This educational web site has been maintained by Brent McLaren since it first appeared in February 1995. Brent is an umpire, teacher, and also the author of several computer software programs.

www.mlb.com
Major League Baseball
Umpires ---
Check out the official MLB umpire roster, with bios and photos of your favorite Major League umpire.
stevetheump.com
Contained within is a comprehensive and entertaining umpire resource page, of interest to all fans of the game. Links to pro, minor league, semi-pro, collegiate, and amateur baseball are abundant , as well as a wide variety of other interesting features.
Amateur Softball Association
The Amateur Softball Association (ASA), a volunteer driven, not-for-profit organization based in Oklahoma City, OK, was founded in 1933 and has evolved into the strongest softball organization in the country. The growth and development of the association led the United States Olympic Committee (USOC) to name the ASA the National Governing Body of Softball, pursuant to the Amateur Sports Act of 1978.
Cliff Keen Athletic
Cliff Keen is dedicated to creating superior uniforms for umpires and referees.
Honig's Whistle Stop
We're always striving to give the officiating community the best selection of protective gear and officials wear.
+POS
Parsons Officials Supplies is the official supplier to Minor League Professional Baseball.
Ump attire
Your website for all your official clothing.
Gerry Davis Sports
Innovative products specially designed by Major League umpire Gerry Davis.