NEW YORK STATE LITTLE LEAGUE: Welcome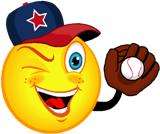 2018 NYSLL ALL STAR TOURNAMENTS
Monday, July 30
WELCOME
2018 NEW YORK STATE LITTLE LEAGUE CHAMPIONS
BASEBALL
8-10 BASEBALL: GREAT KILLS NATIONAL LITTLE LEAGUE
9-11 BASEBALL: HAVERSTRAW LITTLE LEAGUE
10-12 MAJOR BASEBALL:

MID ISLAND LITTLE LEAGUE
INTERMEDIATE BASEBALL: WEST SIDE LITTLE LEAGUE
JUNIOR BASEBALL: MASSAPEQUA INTERNATIONAL LITTLE LEAGUE
SENIOR BASEBALL: CASTLE HILL LITTLE LEAGUE
SOFTBALL
8-10 SOFTBLL: GREAT KILLS LITTLE LEAGUE
9-11 SOFTBALL: PEARL RIVER LITTLE LEAGUE
10-12 MAJOR SOFTBALL: SOUTH SHORE LITTLE LEAGUE
JUNIOR SOFTBALL: HAVERSTRAW LITTLE LEAGUE
SENIOR SOFTBALL: ROCKLAND COUNTY LITTLE LEAGUE
This is the home site for all New York State Little League Baseball and Softball Tournaments and the New York State Little League District Administrators Association
Please Note there is a New Deadline to submit applications to host a NY State LL Baseball Tournament for the 2019-2021 seasons.
After much discussion a New Deadline for Leagues to submit Three (3) Year Plans to be a host for the 8-10 yo, 9-11 yo, 50/70 Intermediate, Jr, and Sr. League tournaments has been extended to August 1, 2018. The Little League Majors (10-12 yo) Division is closed for applications, as there were enough leagues that submitted on time. If we do not receive more applications for any of these Tournaments they will return to the previous site/section Rotation as we left off in 2015.
District Administrators Contact List
Click here to go to the links page to view District and Section websites and tournament updates!
All known District and Section websites have been added to the Links Page
If you do not see your District or Section website or a local league website that covers the District and Section Tournaments on the Links Page please contact:
Bob Ghizzoni
New York District 13 ADA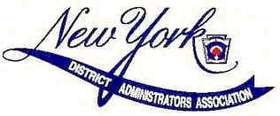 New York State Little League District Administrators Asssociation