Tuesday, June 15
Cats Finish 3rd in Cooperstown Week #1
The 2010 12U Cats make a strong showing in the largest Cooperstown Dreams Park tournament ever with 104 teams representing 20 different states. Tough competition and even tougher weather made the event an exciting and memorable experience for the boys who went undefeated in pool play and making it all the way to the semifinals. All of the boys showed a lot of heart but could not get past the eventual tourney champion Bulldogs from Florida.
Semifinalists: 9 wins 1 loss
36 homeruns – Tied for most in tourney / 124 Runs Scored - 44 Runs Allowed
Pool Play
Wildcats 15 – 3 Fern Creek Fire, KY
Wildcats 18 – 3 Bear Creek Sidewinders, CO
Wildcats 20 – 2 Mokena Coyotes, IL
Wildcats 11 – 2 SFBC Renegades, GA
Wildcats 27 – 7 Dunwoody D-Backs, GA
Wildcats 13 – 4 Bakersfield Titans, CA
Tournament Play
Wildcats 6 – 3 Bloomington Renegades, GA
Wildcats 7 – 5 Knoxville Stars, TN
Wildcats 7 – 3 Zona Revolution, AZ
Semifinals
BB Bulldogs, FL 12 – 0 Wildcats
Monday, April 5
12U Cats Back to Back Champs
The 12U Cats won their second championship in a row beating the LV Warriors Red squad 17-4 in five innings at the USSSA Spring Baseball in the Desert tournament. The boys started the tourney off in a coma and dropped their first pool game 8-0 but bounced back with 5 straight wins. Solid "D" and incredible hitting made the difference in the final game which had the Cats trailing 4-3 at the end of four innings. They blew it wide open scoring 14 runs in the top of the fifth then held the Warriors scoreless in the bottom for the mercy victory.
The boys are 34-7 with five championships in thier last eight events...
WAY TO GO CATS!
Tuesday, February 23
12U Cats Win USSSA Red White Blue Premier
The 12U Wildcats went 6-0 with two shutouts and the tourney championship. The final was a tough contest over 7 innings but the Cats fought thier way to a 7-6 victory.
WAY TO GO CATS!
Tuesday, December 8
12U Cats Win Parade of Lights Championship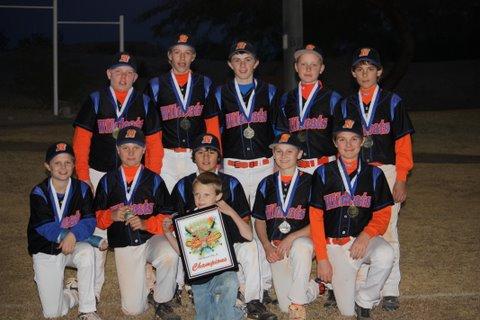 12U Parade of Lights Champs
2010 12U Cats go 4-0 to win the Triple Crown Parade of Lights Championship!
All around defense and an explosive offense powered the Cats to victory.
Way To Go Cats!
Monday, November 2
12U Cats take home DFC Championship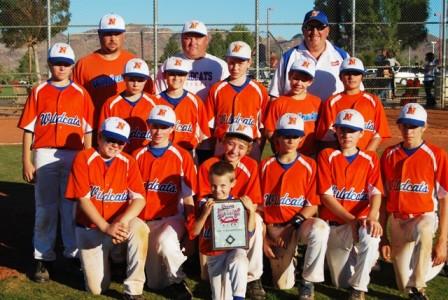 2009 DFC 12U Champs

2010 12U Wildcats went 7-0 and outscored their opponents 77-9 taking home the LVBA Desert Fall Classic Championship, their second "ship" in a row. Facing the host LVBA Lightning in the final, the Cats played flawless defense and racked up 10 runs. Final score: Cats 10, Lightning 2. WAY TO GO CATS!


Thursday, November 5


11U Cats Win RMSB Fall Extravaganza


The 2010 11U Nevada Wildcats started their season by winning the championship at the Rocky Mountain School of Baseball Fall Extravaganza October 30th- November 1st in St George, Utah!!!! The Cats faced some tough competition, but came away with Chamionship trophies. Two Cats pitchers combined for a no hitter, and solid ball was played all weekend. Go Cats- what a great way to start a season!!!


Tuesday, October 13


2010 12U Cats Win First Tourney of Year




2010 12U Cats travel to BLD Chino Hills and win their first tournament of the year.

Each game was a battle but the Cats came out on top...



Friday, June 13


Nevada Wildcats Win 2008 Week #1 Cooperstown Championship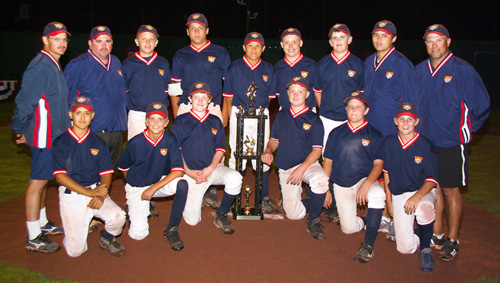 2008 Week #1 Cooperstown Champions
| | | | | | | | |
| --- | --- | --- | --- | --- | --- | --- | --- |
| 2008 Week #1 Championship Game: June 12, 2008 | 1 | 2 | 3 | 4 | 5 | 6 | FINAL SCORE |
| #2 Nevada Wildcats (Henderson NV) | 1 | 1 | 0 | 0 | 0 | 0 | 2 |
| #1 Team Miami ( Miami FL) | 0 | 1 | 0 | 0 | 0 | 0 | 1 |
Saturday, August 26
Nevada Wildcats Win Championship at Cooperstown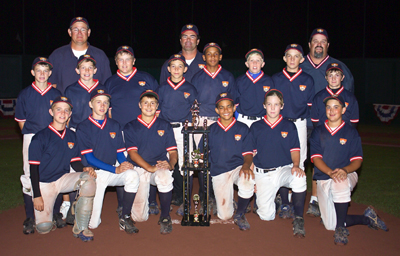 Cooperstown Champs

Week #10 August 19 - 25, 2006
Nevada Wildcats Claw their way to Championship
at Cooperstown Dreams Park