Nemesis Elite: NE NEws: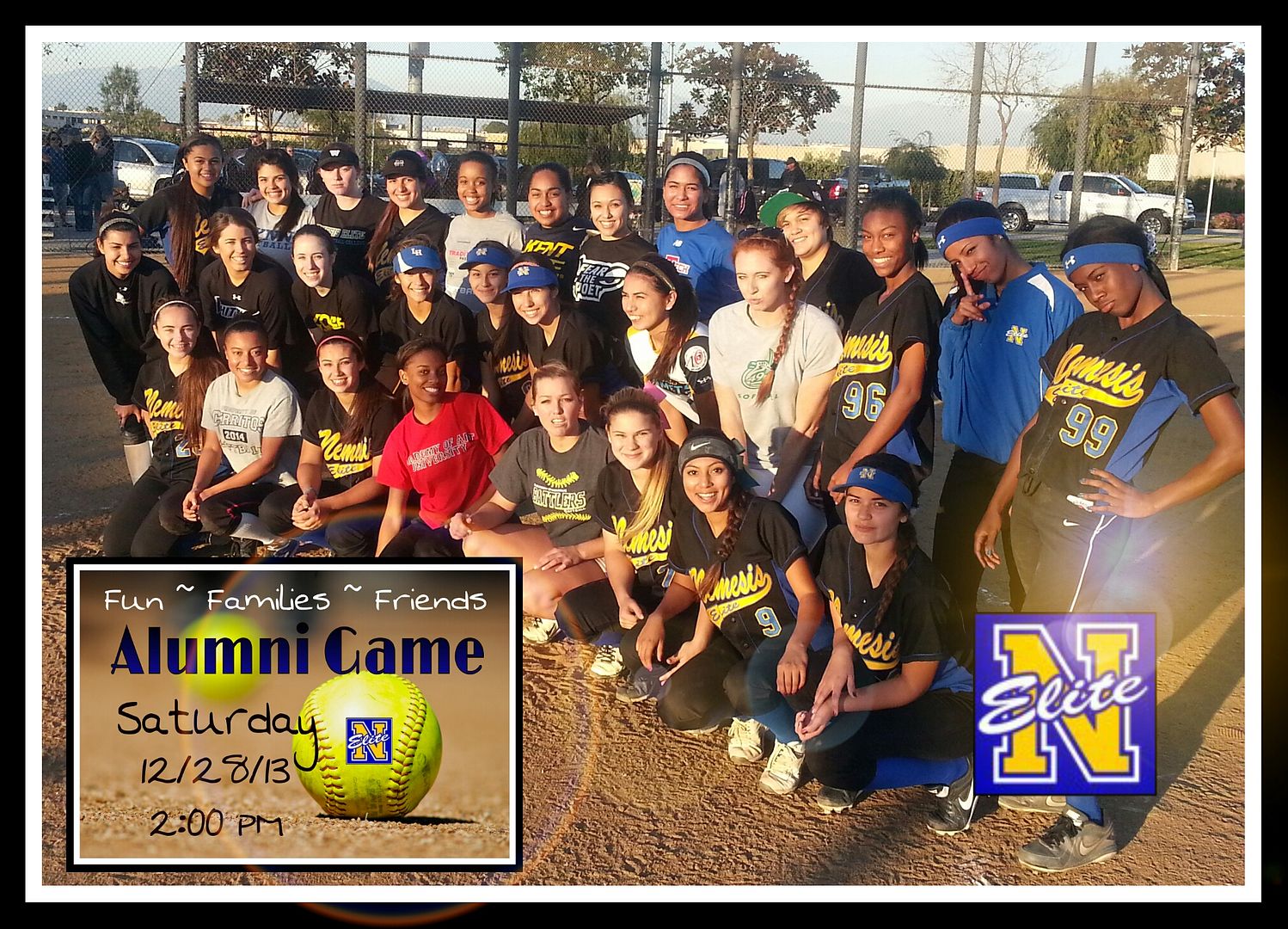 ~2013 Alumni Game Recap~

Nemesis Elite Juniors and Seniors break a 3-year losing streak and defeat the alumni 8-6. Fun event!

Colleges/Organizations Represented - CS Northridge, Kent State, Lynn University, South Carolina/NPF, Cerritos College, NC Charlotte/Netherlands Pro Softball, CS Long Beach, Alderson Broaddus, Whittier College, Louisiana Tech, CS San Bernardino, Academy of Arts and "the Nemesis Elite of Southern California"!!!. Go NE!!!
~2012 Alumni Game Recap~

On a cold Thursday evening (12/27/12) Nemesis Elite celebrated its players with the annual Alumni game. In a well played 7 inning game, the Alumni defeated the 18u Gold squad by a score of 6 to 3. Great job by all.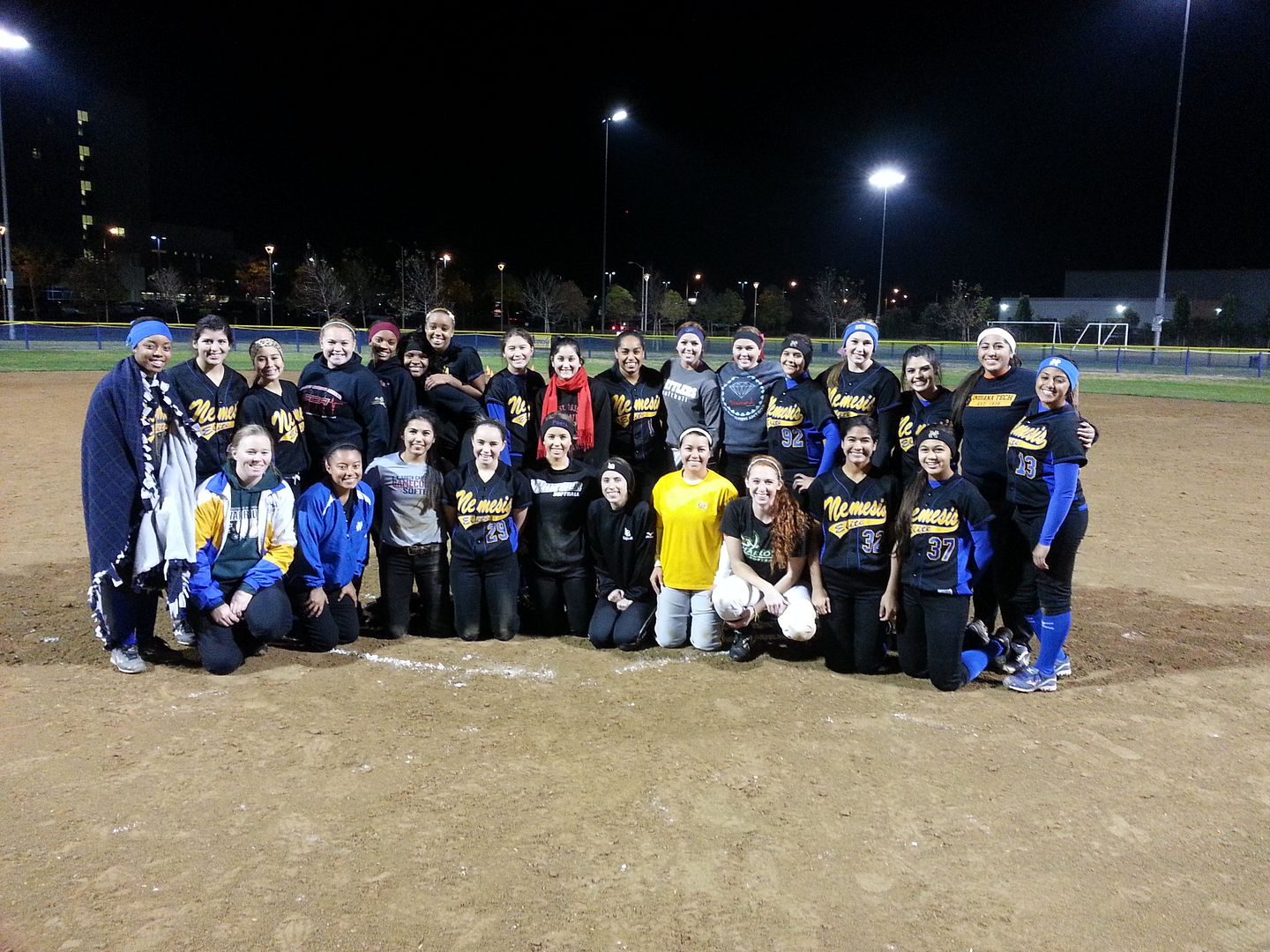 Universities/Colleges Represented - Chapman, Mt. SAC, South Carolina, Indiana Tech, Academy of Arts, Caldwell, Whittier, CSULB, Cal, AB, Cerritos, NC Charlotte.
~2011 and 2010 Recaps~
On Tuesday December 27, 2011...the Nemesis Elite Alumni played the Nemesis Elite 18u squad in an exibition game. The game was played at Independence Park.
In 2010, the Alumni "waxed" the 18u squad...final score 17-2. In 2011, the 18u squad made the game competitve and lost by a score of 4-2. Many Nemesis Elite current players, families and friends attended and enjoyed an evening of softball.
Representing the Alumni:
Courtney Grana (Player Coach) - Whittier College
Jalisa Rock (Player Coach) - Mt. Sac
Hannah Whitney - Alderson-Broaddus Univ. (West Virginia)
Emily Gregorio - Cal State Univ. Long Beach
Diane Leider - UC Berkley (Cal)
Cecily Garcia - Cerritos College
Samie Garcia - Univ. of South Carolina
Jessica Cotton - Indiana Technical College
Brandi Morin - Glendale College
Shawnee Quirk - Cerritos College/Sonoma State
Debra Lowell - Midland College, Texas
Kamyle Glover - Academy of Arts College
Faafili Taamilo - Harbor College
Jennifer Windford - Chapman