Nemesis Elite: NE NEws: 7.20.13 - NE 18u Gold - Summer Update
7.20.13 - NE 18u Gold - Summer Update
18u Gold
Summer Run
7/1 thru 7/19
After qualifying for the PGF premier division on Sunday 6/16/13, the 18u Gold squad has participated in 3 major week-long events, Colorado Fireworks, Champions Cup and TCS Nationals (Reno). Below is a brief summary of each event:
Colorado Fireworks 7/1-7/6 (Aurora, CO)
Entered in the 18u Open division, the team finishes in 9th place out of 70+ teams (8 wins, 3 losses). On Saturday July 6th, the team plays 6 games....evidence that fastpitch softball is an endurance sport. On this day, the team hit the field at 6:30am and, after some 38 innings of softball, left the field at 10:15pm. Tough group...tournament tested!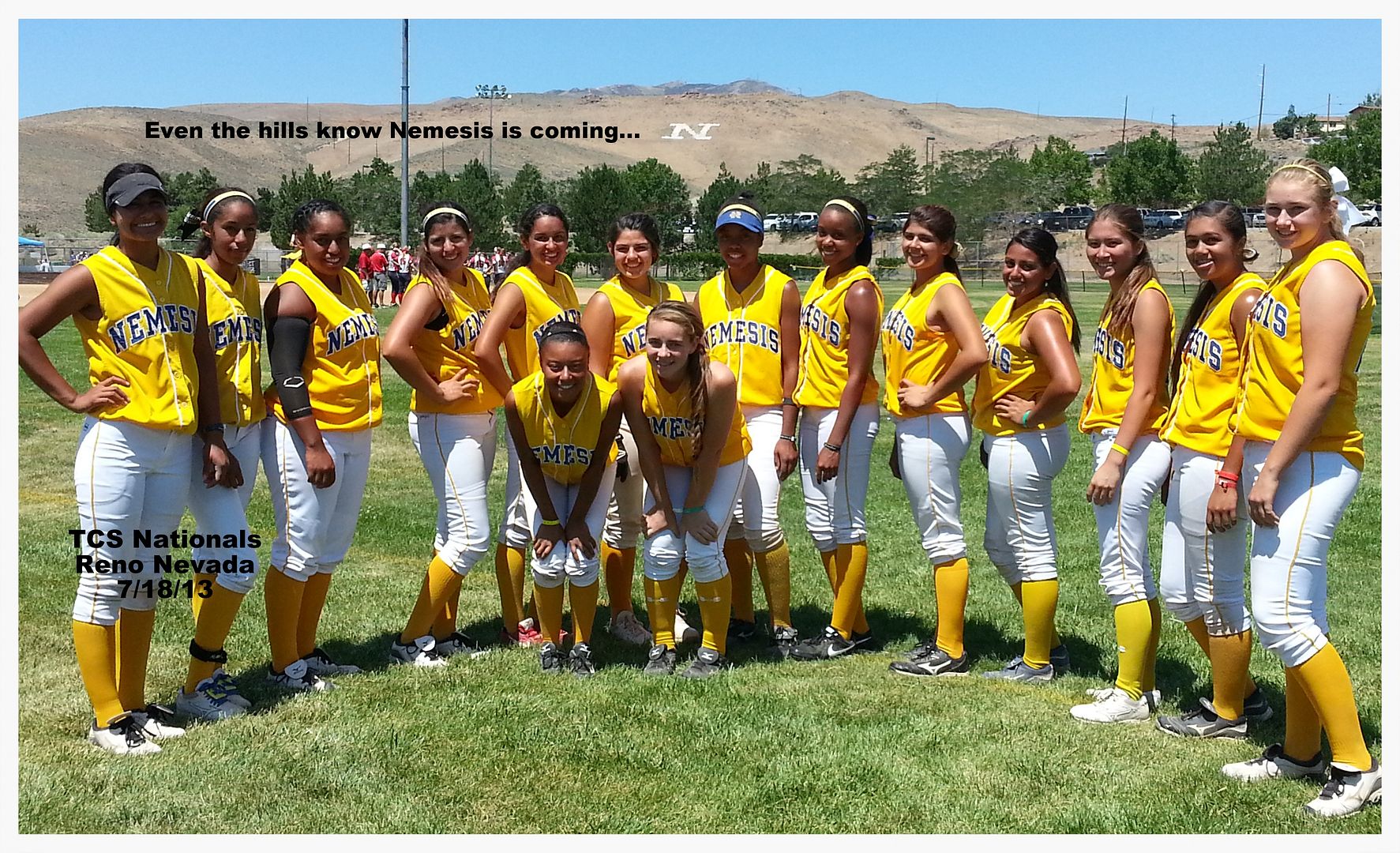 Gut check...on the 6-game day, NE loses the 8am game to a team from New Jersey...3 games later, NE faces the same team at 6:00pm and returns the favor. Girls took it personal.
Champions Cup 7/10-7/14/13 (Irvine, CA)
Team plays 10 games, 6 pool play and 4 bracket. Team finishes in 6th place out of 90+ teams. Many impressive victories.
TCS 18u Gold Nationals 7/15-7/19/13 (Reno, NV)
Invited to participate in this "selective" event due to its on the field performance. NE enters as an unranked team and has to battle through tough seeding and challenging scheduling. NE is one of 2 unranked teams to make the Championship field of 20 teams (the top-tier). Team finishes in top-twenty in a super strong "national" field of 80+ teams. Every team in this tournament was strong...NE amongst the strongest.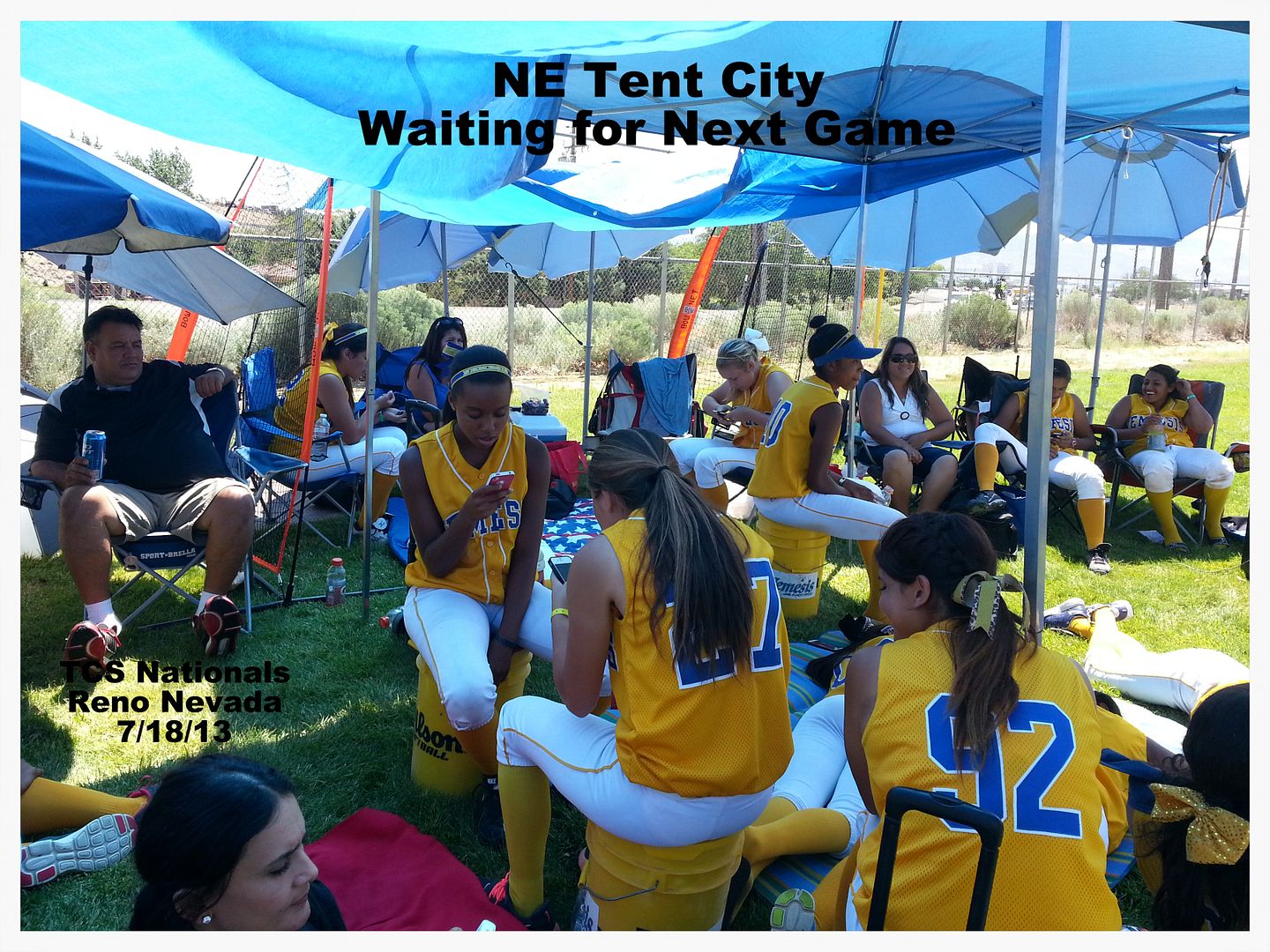 Approximately 100 colleges and universities evaluate NE players during this 3-week period.
Next, is the PGF "Premier" 18u Nationals in Huntington Beach, 7/28 - 8/3/13.
Academics~Softball~College...not just words...deeds.