Nemesis Elite: NE NEws:
Crystal Cano
is now a Fighting Knight
Lynn University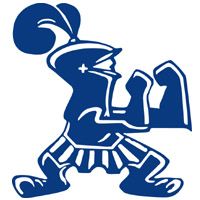 The Nemesis Elite organization congratulates Crystal and her family on her commitment to Lynn University. The Fighting Knights, Boca Raton Florida, are members of the Sunshine State Conference, NCAA DII.
Lynn University hosted the 2012 presidential debate between Obama and Romney on 10/22/12. Why did the debate organizers chose Lynn University when they could have a picked one of the other million venues that applied? Perhaps, they saw what Crystal saw...

How did Crystal and Lynn University build a relationship culminating in a commitment?

More to come...

Nemesis Elite
Academics~Softball~College
...not just words...deeds!