Nemesis Elite: NE NEws:
On Saturday February 2, 2013, the Nemesis Elite organization held it's 2013 Annual Meeting/Picture Day at the Discovery Sports Complex.


After the pictures (see below), Manny opened the Annual Meeting with the introduction of the Nemesis Elite staff (managers and coaches). Next, committed Senior Taylor Glover (CSUN) followed the opening with sound advise to the NE players. After Taylor's speech, Manny summarized 2012 and then followed with a presentation on the 2013 "going forward" plans in the areas of 1.) Academics, 2.) Softball and 3.) College Placement.

Parents and players were once again reminded that the Nemesis Elite organization stands on three pillars, Academics, Softball and College education/placement. These three pillars stand on action/deeds and not just words.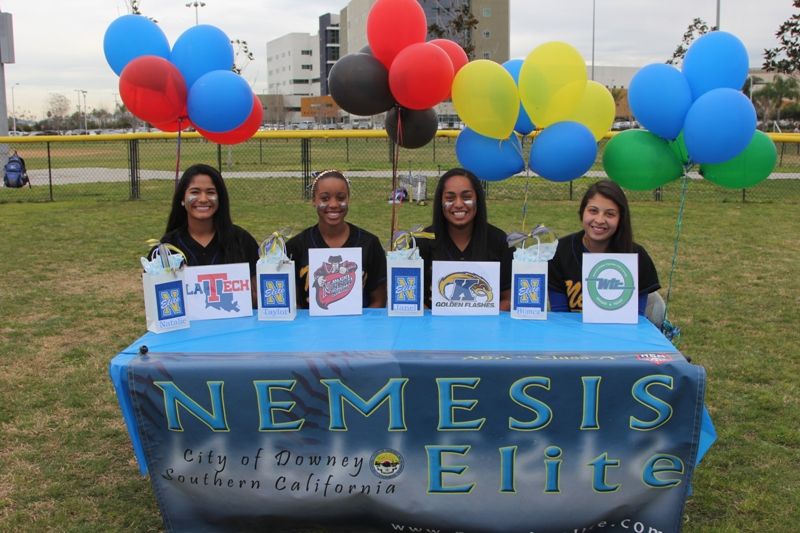 Taylor Glover
Cal State Northridge

Janel Hayes
Kent State University
Natalie Moran
Louisiana Tech University

Bianca Espinoza
Western Texas College

12u Blue



12u Gold




14u Blue


16u Blue



16u Gold

18u Blue

18u Gold