Nemesis Elite: NE NEws: 10.13.12 - Knee Injury Prevention - A Letter from Coach Manny
10.13.12 - Knee Injury Prevention - A Letter from Coach Manny

Last month, while Kimmy was looking back (to see if she could advance to 3rd) as the ball was hit to right field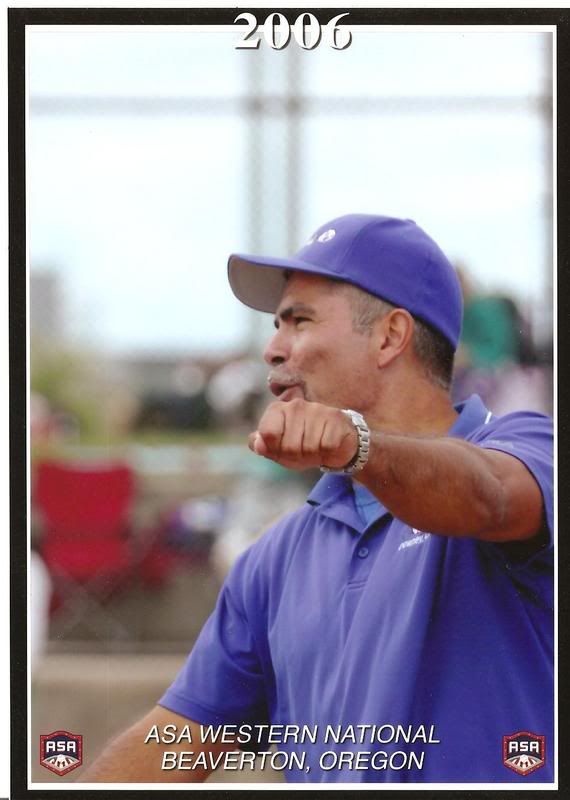 ...Kimmy hit the ground. She immediately grabbed her knee and started to cry. I had a perfect view...the knee gave. Kimmy heard and felt the "pop" associated with knee displacement. Anger is what best describes what I felt. This was a non-contact knee injury to a conditioned athlete. Why? Needless to say...knee injuries scare me.
My first experience with knee injuries was at St. Joseph High School in the early 2000s. I was shocked by the number of female basketball and volleyball players that had ACL/knee type injuries. Too common.
Normally on Saturday mornings, I listen to the "Weekend Warrior" radio show on ESPN LA 710am. Today, 10/12/12, the host Dr. Robert Klapper (orthopedic surgeon) welcomed Dr. Burt Mandelbaum (knee expert) and they talked extensively about ACL non-contact injuries reconstruction and prevention.
Back in 2005 I wrote the following:
Nemesis Parents...

Young female athletes have a significant higher risk of serious "non-impact" knee injuries when compared to male athletes. (this is no longer the case)

Yesterday, Wednesday 3/30/05, we began a new program geared toward reducing the probability of knee injuries. Specifically, knee ligament injuries, ACL/PCL tears. This program is tailored for female athletes in the 14-18 age group.

The Nemesis Links menu section has the link to the program web page. This page contains valuable information and outstanding video segments and lectures. Players are required to study this site and become aware of the injury potential and the steps that each athlete should take to minimize the potential.

Parents, please review the site together with your daughter. Contact Sandy or Manny if you have any questions.
Nemesis Elite coaches, parents and players should learn about the factors that often lead to knee injuries and what can be done to minimize the risk.
The dynamic warm-up and stretching that we do nowdays (in contrast to static stretching) is a key aspect of preventing knee injuries.
To listen to today's radio show, Google "ESPN LA Weekend Warrior"
To learn more about knee injuries and prevention visit www.aclprevent.com then click on the PEP program.
Kimmy...I can't wait to see you in center field doing your thing.
Coach Manny