Nemesis Elite: NE NEws: 10.4.12 - Nemesis Elite Names in the NEws - Mickala Gonzales, Kamryn Watts and Jenevie Rivas
10.4.12 - Nemesis Elite Names in the NEws - Mickala Gonzales, Kamryn Watts and Jenevie Rivas
Nemesis Names in the NEws.
Mickala Gonzales

Who is that young lady working with the 18u Gold squad? It is Coach Mickala...she has been training with the 18u Gold team for about a month and is expected to complete her training this upcoming weekend. She will then be assigned to work with the 16u Blue squad as an assistant coach. A very nice addition to the team.
Mickala is a Junior (Psychology Major) ar Whittier College and plays right field for the Poets. She has been playing since she was 5 years old and attended Vista High School (4 years on Varsity).
Please extend a big Nemesis Elite Welcome and say "Hi" when you see Coach Mickala on Wednesdays!

Kamryn Watts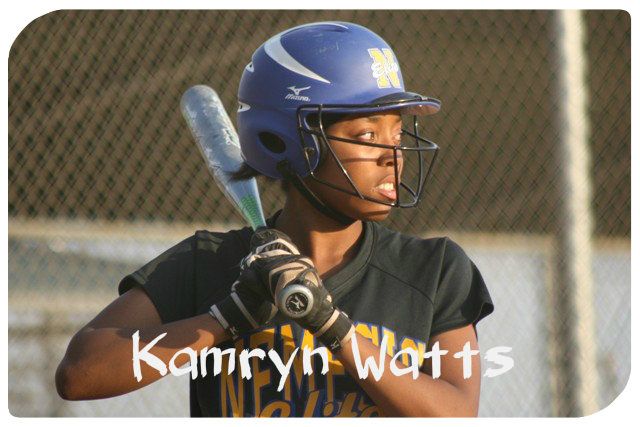 Nemesis Elite 18u Gold shortstop has been invited to participate in a very "exclusive" exposure event, the Elite Futures Camp, 10/18-19/12.
According to event organizers...
"The National Elite Futures Camp is an exclusive invitation-only two day event that brings together some of the finest young softball players in the country. Players from the 2014, 2015, 2016 and 2017 classes are eligible for the National Elite Futures Camp this year. Only 75 players are invited to this unique event, and attending players span the country. Players from as far away as Florida, New Jersey and Texas will join those from California, Arizona and many other states to showcase their skills in front of most of the major NCAA Division 1 programs and representatives of USA Softball. This Elite Futures Camp is widely regarded as the single most important premier recruiting event that is held each and every year."

Kam, show them what you can do!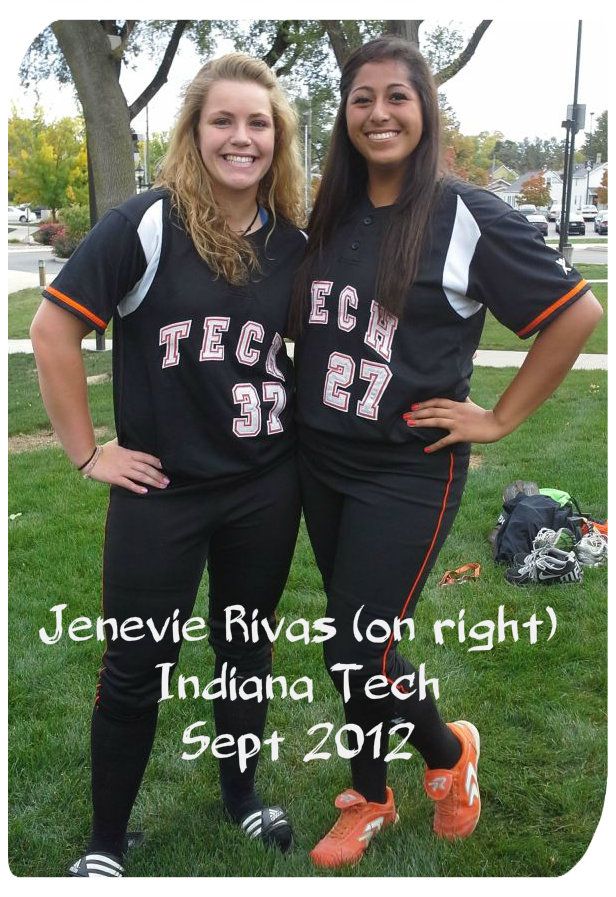 Jenevie Rivas
Nemesis Elite graduate and freshman at Indiana Tech sent us some pictures this past week. Coach Manny recently spoke with Jenevie and she is doing well and getting used to Indiana (wait until the snow arrives). Jenevie played on Nemesis Elite for 4 years and her sister Jazlin is currently playing on Nemesis Elite. Go Jenevie!