Nemesis Elite: NE NEws: 1.14.12 - 2012 Annual Meeting
1.14.12 - 2012 Annual Meeting
TEAMS

18u

16uG

16uH

16uW

14u

12u Blue

12u Gold
On January 14, 2012, the Nemesis Elite organization held it's 2012 Annual Meeting and Picture Day. The meeting was held at the outdoor Amphitheater of the Columbia Space Center Museum, http://www.columbiaspacescience.org/.





Manny opened the meeting with the introduction of the Nemesis Elite staff (managers and coaches) and followed with a presentation on the changing softball landscape and the various organizations competing for participation, ASA, PGF, TCS...etc. Coaches, parents and players were once again reminded that the Nemesis Elite organization stands on three pillars, Academics, Softball and College education/marketing.
Next, Nemesis Elite celebrated the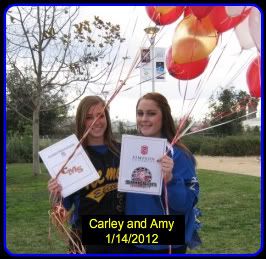 commitment of Amy Rodriguez (Simpson University) and Carley Roberts (Claremont). This was followed by a general presentation about Summer 2012 Championship Play and the upcoming spring organization events (see table below).
Teams then "broke-off" to review their specific spring and summer 2012 goals and schedules.

Special Thanks: Sandy (Amphitheather), Holly & Christina (Pictures), Fran & Holly (Presentaions), Kilie (Space Center).

The table below summarizes upcoming key dates:
Upcoming Key Dates: Spring 2012
| | |
| --- | --- |
| Date | Event |
| March | College Visits - TBD |
| April | Camping/Fishing - Lake Cachuma |
| 5/26-27 | Hell Weekend - College Workshop |