Nemesis Elite: NE NEws: 9.17.11 - College Workshop
9.17.11 - College Workshop
College Workshop Sat 9/17/11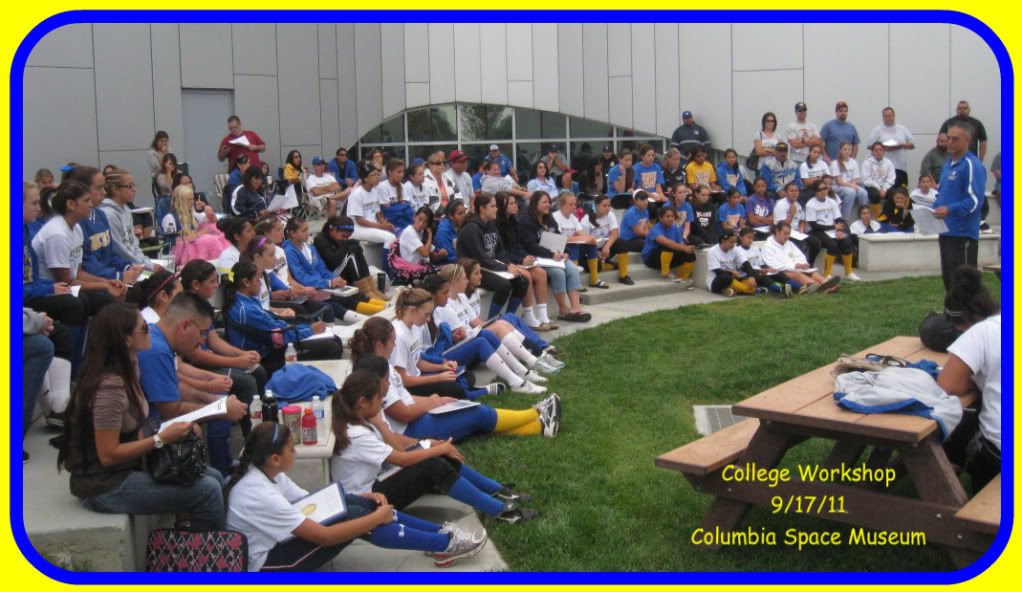 On Saturday 9/17/11 the Nemesis Elite organization hosted a College Workshop. The goal of the workshop was to educate the parents about the college process and to motivate the young ladies to achieve on the softball field but more importantly...academically.
The Nemesis Elite organization stands on 3 pillars...Academics, Softball and College Placement. On this day, all three of these areas were explored by the two main speakers. First Coach Manny spoke about 1. goal setting, 2. the NCAA DI, DII and DIII academic and testing requirements, 3. how to take the softball game to a higher level and, 4. about the college marketing steps that each student should take depending
on their HS grade. Manny was followed by Coach Shelly Whitaker (Head Coach Whittier College). Coach Whitaker spoke in general about NCAA DIII softball, the academic requirements and recruitment. She also addressed the similarities and differences of DIII and DI/DII programs. Concurrent with Coach Whitaker's presentation...the Nemesis Elite ladies spent time with Whittier College softball athletes and learned about college life as a softball player.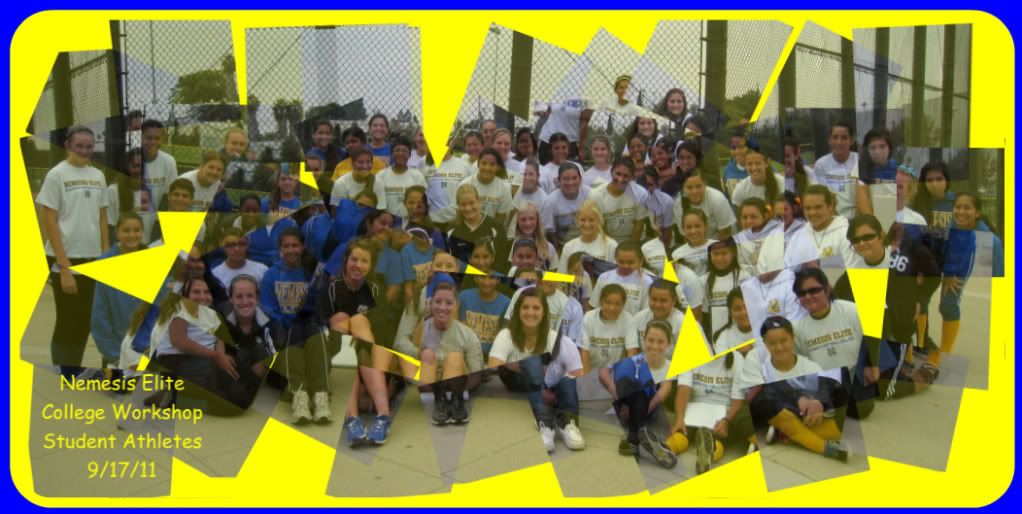 The next College Workshop is scheduled for Saturday 12/17/11...guest speakers to include College Coaches and Nemesis Elite graduates.
Manny
9/20/11