Nemesis Elite: 18u Gold
Nemesis Elite 18u Gold
~Academics-Softball-College~
Follow Nemesis Elite on... for news/pics.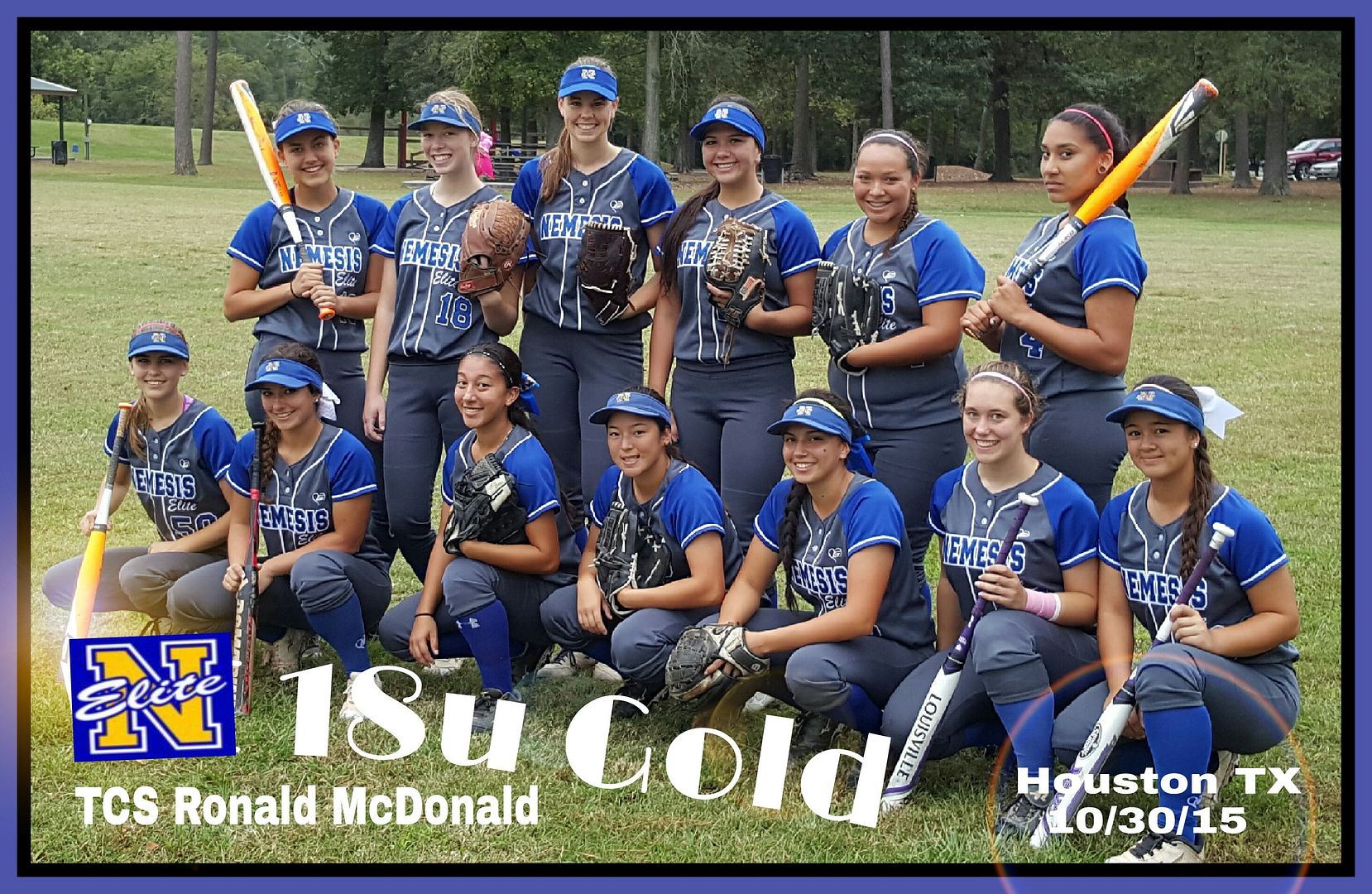 Are you a HS Athlete looking for an organization that can help you meet
your softball and academic goals? Nemesis Elite is hosting and Open House
for HS Athletes (8th graders welcomed) and their parents on Sunday April 10, 2016. Contact us for details.
About The Team
Team Calendar
Team Roster
Tournaments
Playing Time
Its Not Fair...My Coach Has Favorites!
High School & Travel Ball - Striking the Balance
Positive Sports Parenting