Nemesis Elite: About NE
About Nemesis Elite
~Academics-Softball-College~
Follow Nemesis Elite on... for news & pics.
Nemesis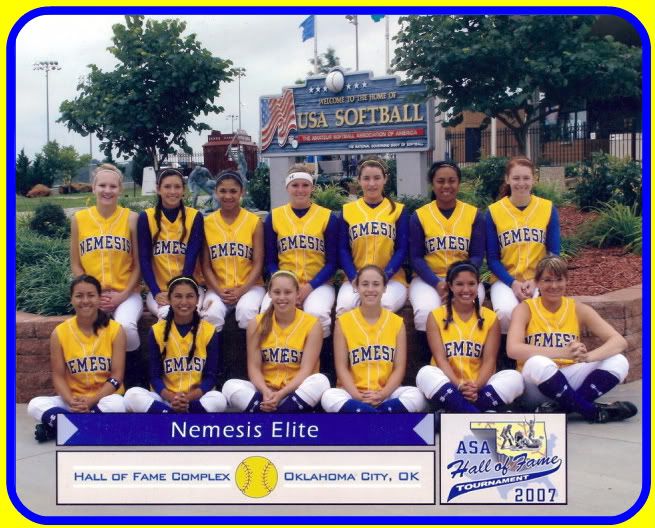 was
formed in 1996 by then Downey Ponytail president, John Bujanowski, in order to offer Downey Ponytail participants a local opportunity to participate at a higher level of competition. Currently, Nemesis is a collaborative effort of Sandy Grana and Manuel Garcia. Together, they focus on continuing the Nemesis tradition, developing a safe, positive and competitive girls' fastpitch softball environment. As the organizational "Leadership" for the various Nemesis Elite teams, Sandy and Manuel are strongly supported by the extended Nemesis Elite family and friends.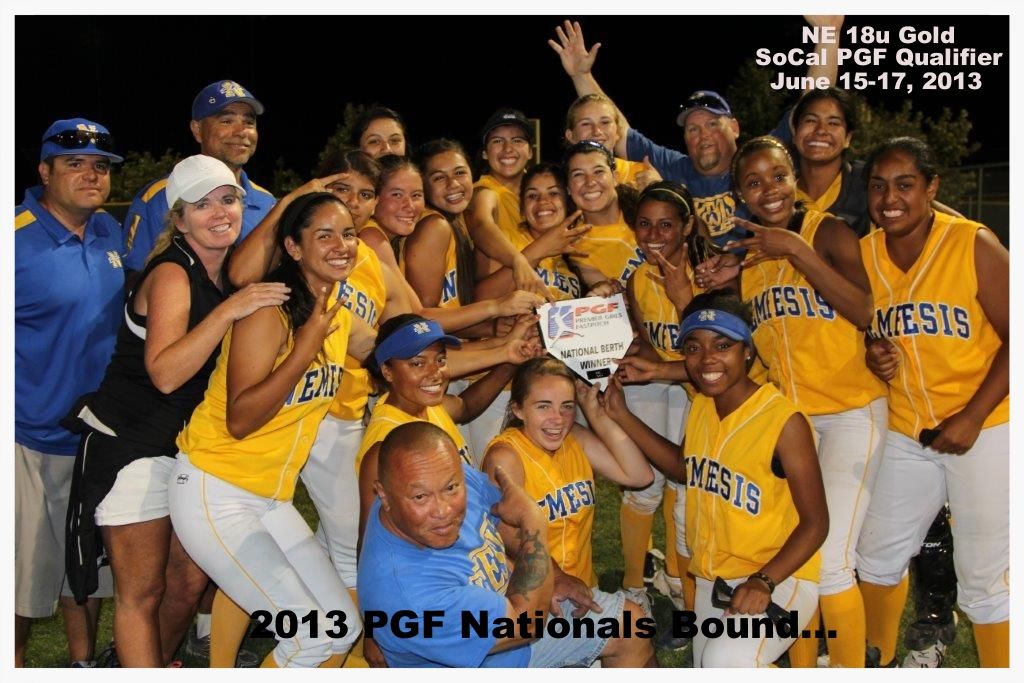 Our Mission Statement
"Nemesis Elite is a college preparatory fastpitch softball program with an emphasis on 1. Academics, 2. Softball and 3. College Placement. Participants (players and parents) are encouraged to carry a 3.5 or higher GPA, work independently to improve mental, physical and skill aspects of softball and take the initiative and "drive" the recruiting process of the student athlete by a focused marketing plan and recruitment activities. The Nemesis Elite organization offers training/educational resources, and exposure opportunities in each of the three aforementioned areas."
1. Academics - Value education.
Annually, the organization conducts 3 college workshops for its members and also visits colleges & universities, The organization also facilitates in-house tutoring and SAT prep sessions.




2. Softball - Find and compete against the best. Develop skilled softball players...gamers.
Nemesis Elite teams participate in the top and most competitive events. Including but not limited to, Zoom-Into-June, CO Fireworks, Champions Cup, ASA Nationals, PGF Nationals, etc. As most colleges are East of the Mississippi, NE teams travelled to Florida (Dec 2013 2 teams) and Georgia (July 2014 3 teams) to exposure events. The Nemesis Elite 18u Gold team is recognized by event organizers and peers as one of the best 18u teams in the country. Nemesis Elite alumni participate at all level of post high school softball, junior college, NAIA, NCAA and even the pros (NPF).

3. College Placement - Effectively promote the academic and softball accomplishments to colleges.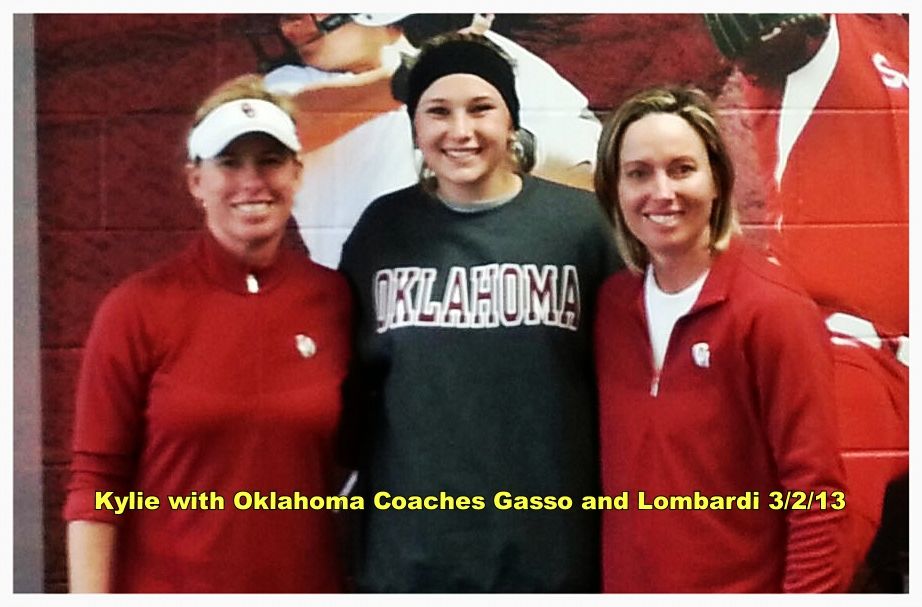 In 2013/14/15 the level of exposure to college programs doubled for players on Nemesis Elite. The NE brand was extensively promoted by the 18u Gold squad at an unprecedented national level. A total of 9 seniors committed in 2014 followed by 12 seniors in 2015 to study and play softball in college. To date, 3 2016 Seniors have committed (Dec 2015)
Previously, in 2012/13 over 200 universities and colleges evaluated Nemesis Elite players at various events and the organization hosted two (2) private workouts for College Coaches at the Discovery Sports Complex. Six college commitments in 2012/13 including two to BCS conferences and softball power houses Big-12 and SEC with one commitment to National Champion, the University of Oklahoma Sooners; 1) Janel Hayes (Kent State University OH), 2) Natalie Moran (Louisiana Tech), 3) Taylor Glover (CSUN), 4) Crystal Cano (Lynn University, FL), 5) Kylie Lundeberg (University of Oklahoma, OK Big-12) and 6) Kamryn Watts (University of South Carolina, SC SEC).
The Nemesis Elite 18u Gold program is recognized by Triple Crown Sports as one of the top-100 clubs in the country, #33 Nationally in 2014 (#10 in SoCal). The rankings is comprised of performance in all major national events (PGF, TCS, ASA, etc.), coaches' poll and players college placement.

Academics-Softball-College...Not Just Words...Deeds and Action!!!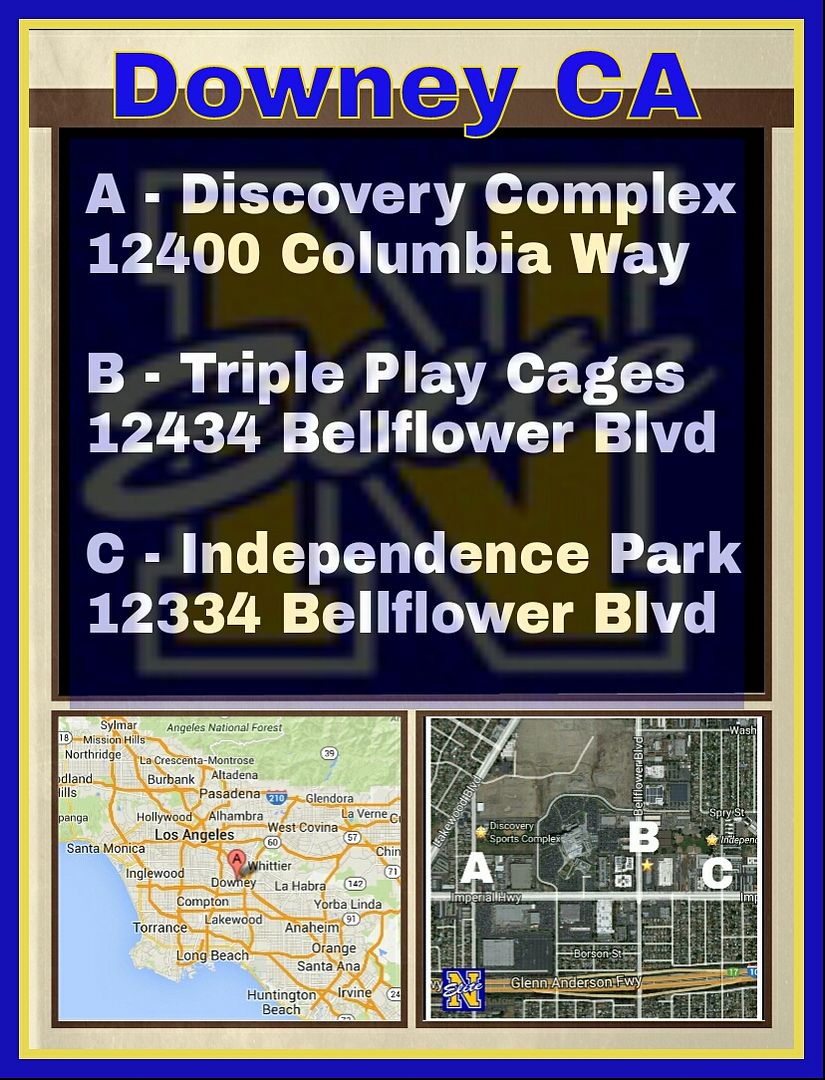 Nemesis Elite practice facilities are centrally located in Downey CA. Teams normally practice on Wednesday evenings and Saturday mornings. The main facilities are:
A. Discovery Sports Complex,
B. Triple Play Batting Cages, and
C. Indepencence Park.

Organization Resources
Outdoor Practice Facilities - Check
Indoor Training Facility - Check
Experienced Leadership - Check
Experienced Coaching - Check
Active Alumni - Check
College Recruitment Workshops - Check
Academic Tutoring - Check
Placement Test Preparation - Check
Skills Videos - Check
Participation in Main Events - Check


The Staff
The 2015/16 Nemesis staff is diverse, experienced and well rounded in terms of group facilitation, team sports, softball and academic achievement. The staff provides organization, stability and consistency. The Nemesis Elite staff is comprised of both female and male leaders with current collegiate athletes playing a key role in the development of our players.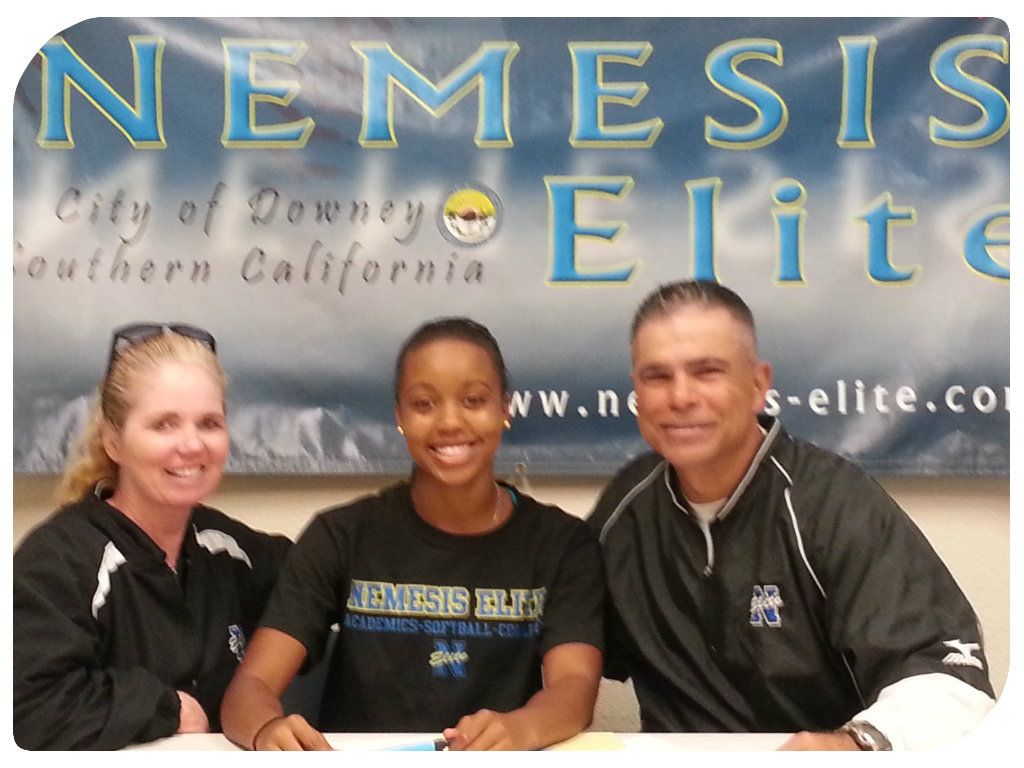 Business General Manager - Sandy Grana
Fourteen years of combined rec/travel league and team management experience. Has managed teams from 10U thru 18u Gold with various ASA nationals and 2 ASA National Championships.
To contact Sandy: Cell 562-413-1665 or sgrana@ca.rr.com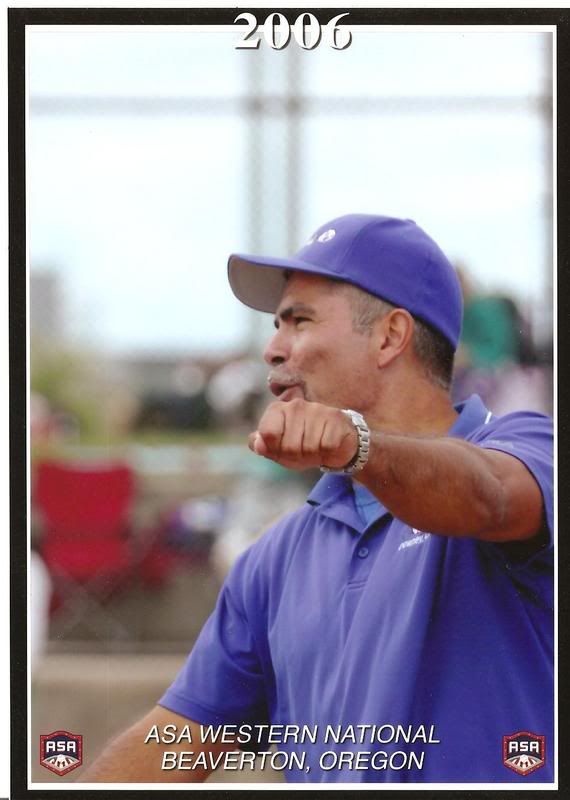 Operations General Manager - Manuel Garcia
Education Graduate Degree (MBA) University of Redlands; 15 years of travel ball experience, Gold, 18U, 16U, 14U and 12U levels; 25+ years of overall team coaching experience, adult, youth rec, middle school and high school.

To contact Coach Manny: Cell 323-997-1564 or mgarcia902@hotmail.com

Are you interested in coaching or leading a Nemesis Elite team
this upcoming year 2015/2016 or in the future? If so, contact Manny.

Nemesis Elite 2011
Hey Brother by Avicii