Naugatuck Hounds Pop Warner Football and Cheer: Welcome
Established 2008 Visit us on Facebook
Upcoming Events
2015 Coaching Info: All head coaches spots are open if interested please Contact Paul McGrath. Would like all applicants in by the April board meeting.
2015 Sign Ups: Sign ups will be posted soon. They will be late May and Mid June. Any questions call or email below.
Paul McGrath :
email: naugypopwarner@yahoo.com
Phone: (203) 525-1170
Next Board Meeting is scheduled for April 2nd 7 pm @ Hop Brook School
---
Congratulations 2013 Pee Wee Bob Boss Champs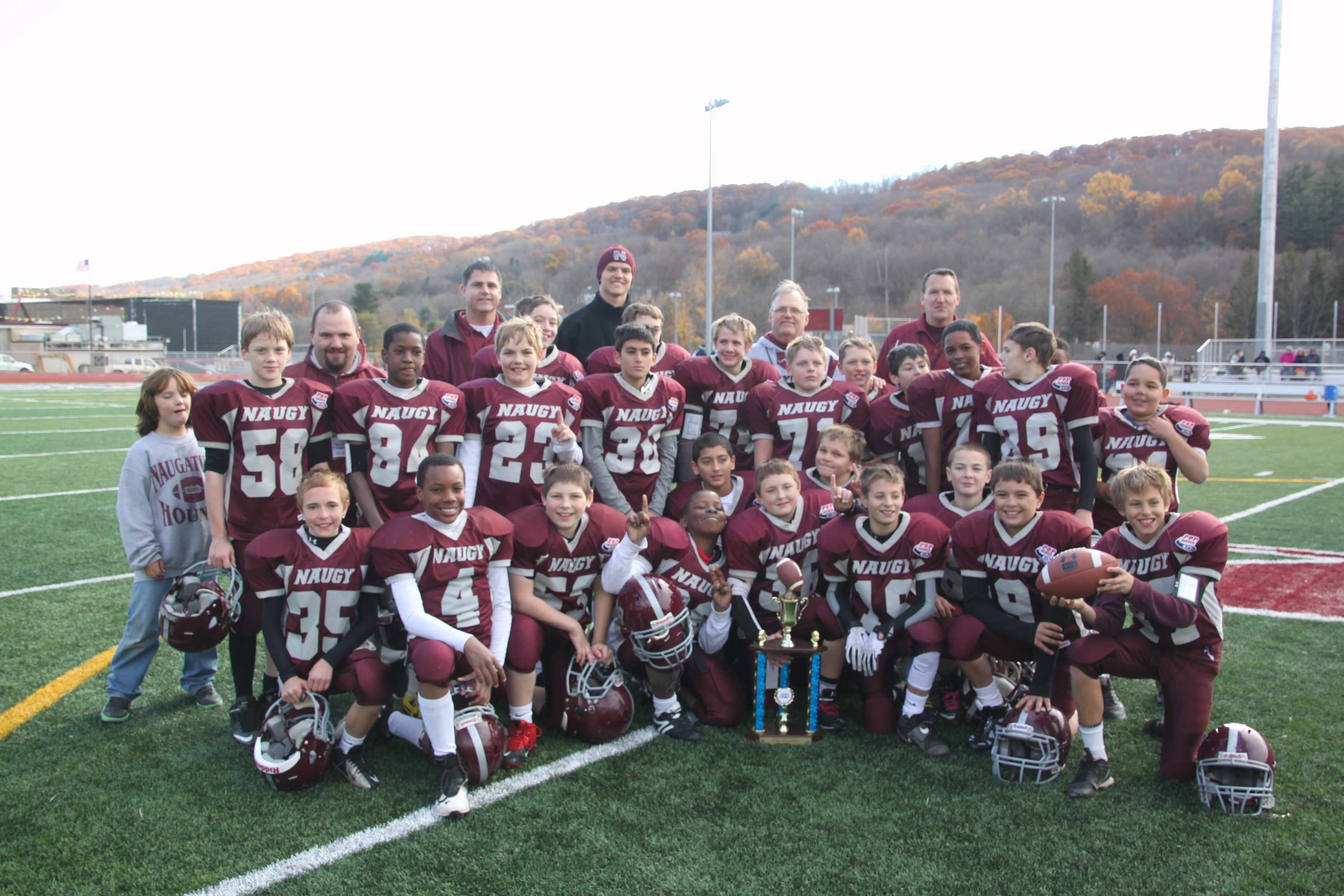 ---
Got Questions?
Contact League President Paul McGrath by phone (203)-525-1170
---