NAISA: Short Stay (Three weeks)

Short Group Stay
Short term stay students visit some of the most famous and exciting places in the United States. Short term students will also participate in fun and exciting activities that will improve their English speaking abilities and enhance their cultural experience. 6 week programs inlcude 4 weeks school program.
Option #1-Three week cultural experience: Students will visit major sites in each state listed. Each group will be accompanied by experienced guides and English teachers that will provide students with an informative and fun interactive American experience. In addition to visiting notable sites student will participate in fun and exciting meals, activities, and entertainment.
Choose From:
A- East Coast: Boston MA-Includes visits to the Freedom Trail, Salem, Nantucket and more! New York NY- Includes visits to New York City, Broadway, Statue of Liberty and more! Washington DC- Including complete tour of all major sites such as the Capital, White House, Smithsonian's and more!
B- Down South:Florida FL- Includes visits to Disney World, Epcot Center and Florida Beach Resorts.Georgia GA- Includes visits to the world's largest aquarium, animal and state parks.
C- West CoastUtah UT- Includes visits to Salt Lake City Temple Square, Park City, The great Salt Lake, (winter visits include skiing/snowboarding lessons), Zion's National Park.
Nevada/Arizona- Includes visits to the Grand Canyon, Las Vegas, Glenn Canyon Dam. California CA- Includes visits to San Diego, Sea World, San Diego Zoo, LA, Universal Studios, Disney Land and more.
3 Week Short term stay Fee: $3500 USD.
6 Week Short term stay Fee: $5500 USD.
Fees include: housing, food, transportation, activities, tour, English instructors, and entertainment.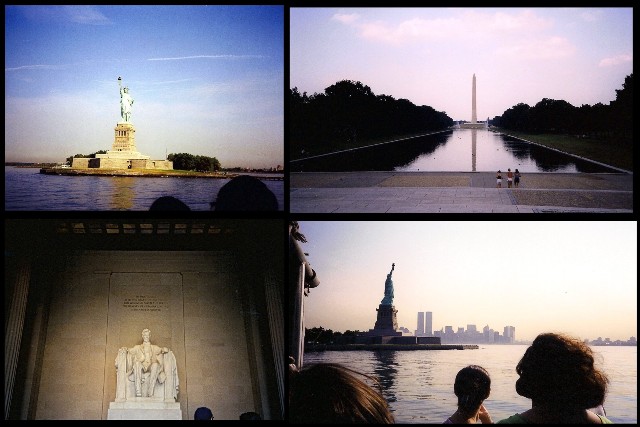 New York & Washington