Moreno Valley Youth Federation: MVYF News
Friday, April 17
Practice Fields Update!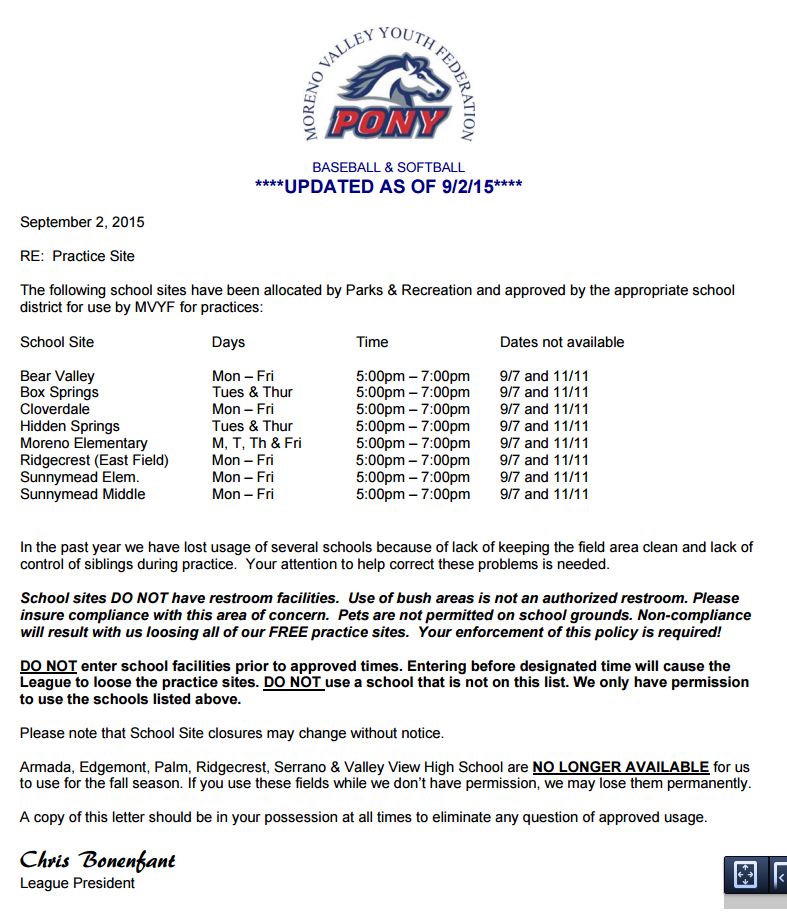 Looking for Snack Bar Volunteers
MVYF Snack bar are looking for volunteers to help this Winter Ball season. If you are interested, please send us a message or contact our Snack Bar manager Debbie at 951-756-2971.
Must be 13 years or older to help out in the Snack Bar!!
---
Practice Fields!
We would like to remind you that our teams are NOT allowed on school grounds prior to 5 p.m. School sites DO NOT have restroom facilities. Use of bush areas is not an authorized restroom. Please insure compliance with this area of concern.Non-compliance could result with us loosing all of our FREE practice sites. Your enforcement of this policy is required!
Once again, DO NOT enter school facilities prior to approved times which is 5 p.m. for all schools. Entering before designated time will cause the League to lose those practice sites.
Support Our Snack Bar!!!!




Help Support our Amazing Snack Bar available
during every game at Morrison park!!
Thursday, September 24
Moreno Valley Youth Federation