Moreno Valley Youth Federation: Welcome
Welcome To The Home of Moreno Valley Youth Federation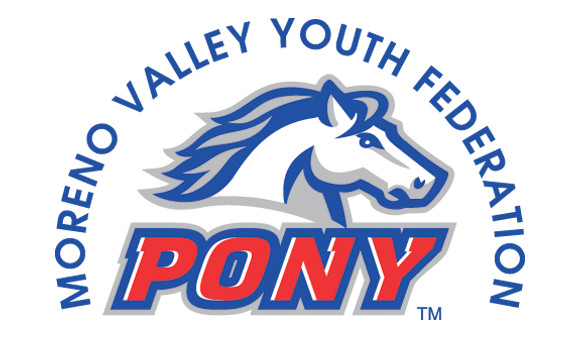 MORENO VALLEY PONY BASEBALL AND SOFTBALL!
---
66ers MVYF DAY!
Tickets for MVYF League day at the Inland Empire 66ers can be picked up on Saturday, April 25th. All tickets that have been purchased, must be picked up by 4 p.m..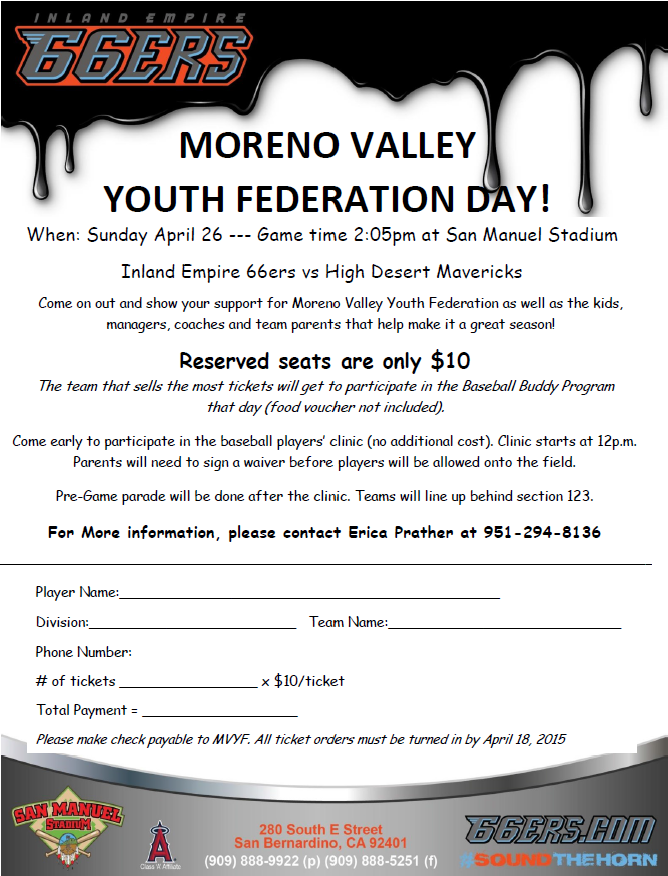 ---
All-Star Nomination forms are due by Saturday April 25, 2015. Forms are available at Morrison park!
---
** Please check our calendar and important dates section for additional information on what's coming up in the league!! **
---
Baseball and Softball Clinic information can be found on our website also!
---
Download our MVYF Mobile App here:
MVYF Facebook Updates