Moreno Valley Youth Federation: Welcome
Welcome To The Home of Moreno Valley Youth Federation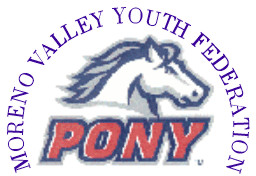 Spring Ball 2014
---
All-Stars will be here soon, If you are interested in managing an all-star team, applications must be turned in April 19th.
---
Candy Winners will be annouced
April 25th at 7pm at Morrison Park
---
Scores and Standings will be updated every Tuesday!! Please make sure the scoresheets are filled out correctly before turing them in!
---
Baseball Song by Kenny Rogers
Monday, March 11
Moreno Valley Youth Federation