Moreno Valley Youth Federation: Welcome
Welcome To The Home of Moreno Valley Youth Federation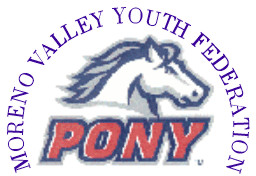 MORENO VALLEY PONY BASEBALL AND SOFTBALL!
---
Winter Ball 2014 Season has officially started. Good Luck to all of our teams!
---
"A HUGE Thank You to all of you that participated and donated to our 1st Annual Take a Swing at Breast Cancer HR Derby. We had a great turn out for all ages and would like to extend our appreciation to all that were involved."
Baseball Song by Kenny Rogers
Monday, March 11
Moreno Valley Youth Federation