Monte Vista Cross Country: Welcome

MONTE VISTA CROSS COUNTRY: MVXC 2015


"Coming together is a beginning. Keeping together is progress. Working together is success" Henry Ford, American Industrialist

2014 photos courtesy of Coach Davis, Benita Smiley and Courtney Corda
---
2015 Pre-Season News:
- New to Cross Country? Interested in finding out more information on the Monte Vista Cross Country Program? Click on this link to open important handouts including how to sign up for our "xcstats" program.

Looking for summer training information. Click here to be directed to the Summer Running page. Lots of good material is located there - take a minute to read through it. Any questions on what you should be doing, please reach out to Coach Davis or Coach Mandee directly.

IMPORTANT SUMMER DATES FOR MVXC:
- July 6th: Summer Running Club starts (M-W-F) at 6pm at MV parking lot/Oak Hill Park
- July 26th: HSU Running Camp (returnee's only)
- August 15th: 10th Annual Alumni Race 9am at Oak Hill Park
- August 17th: Official Start of Practice (6pm at the MV Stadium)
- August 22nd: Annual Mt Diablo Challenge Run (9am from Macedo Ranch Staging Area)

- Beginning 2015-16 school year, all athletic forms will be filled out electronically. The link to the forms can be accessed at http://www.mvhs.schoolloop.com/ - you will see the link in the upper right hand corner. The fall sports forms are due by July 31st.
- The 32nd Annual MONTE VISTA INVITATIONAL will be held on Tuesday, Sept 8th, 2015. Coaches can find details on entering this early season classic by clicking on the MV Invite Link. 6/18: We are already full for the 2015 edition (20 teams not counting MV).
---
MVXC 2014 Season News:

Nov 29: It's the State Meet!
Mustangs wrap up amazing season at the State Meet in Fresno, held on the historic Woodward Park 5K course. Boys finish 19th in Div 1, paced by Junior Tim Chrisman (16:28 - 82nd). Girls finish 15th in their Div 1 final - paced again by Soph Meredith Corda (18:44 - 27th place). Full results can be found here. CONGRATS ON AN EPIC SEASON!
---
Nov 22: North Coast Section Championships - It's on to STATE for both the Boys and Girls teams! Girls are NCS CHAMPIONS AGAIN! Boys rise up to take 2nd in the Section!

Historic results at the North Coast Section meet as both Boys and Girls teams qualify for state - first time in school history!!!

Boys are 2nd in the D1 Championship race, earning the coveted State Meet spot. Soph Daniel Maneloveg paces the guys with his 6th place finish. Miller, Vomund and Chrisman are in the top 14! Ben Smiley seals the deal as 5th man in 37th place! Peter Davis (66th) and Will Jones (76th) round out the amazing effort. Team outpaces James Logan by 12 points, losing to only State ranked De La Salle.

Girls team repeat as NCS Champions, turning in a strong 57 point score to out distance SRV and Amador Valley for the back-to-back Section titles. Soph Meredith Corda is the D1 NCS Champion, pulling away in the last mile for the victory. Jr Brooke Starn is 3rd overall today, while Sr Caroline Carey is 13th. Girls have all five scorers in the top 20 (Fr Alex Wilson in 19th, Fr Audrey Coney is 20th). Jr Madi Jeha (34th) and Soph Cat Kiser (47th) complete the winning team.

Woodward Park, Fresno - here come the 'Stangs!

Story, results on Cross Country Express and Cal Prep Track


---
Nov 7: EBAL Championships at Shadow Cliffs Park
Varsity Girls are league champs! Varsity boys are runners-up! Girls sweep all three titles today, as the Frosh Soph, Junior Varsity and Varsity squads all take first place - undefeated in league competition! Boys Frosh Soph are 4th, JV Boys are 5th, wrapping up a great showing for the Mustangs today! Results posted here!
Photos from Chris Scott of CalSportsPhoto of the JV Girls and both Varsity races can be viewed here.
---
MVXC Coaching Staff for the 2015 Season
Head Coach & Varsity Coach: Mike Davis mike.davis@sbcglobal.net 925-437-8360
Girls Team Coach: Mandee Starn mandeejstarn@gmail.com
Asst Coach: Open
Asst Coach: Open
Team Parent: Courtney Corda cjcorda@yahoo.com 925-698-8769
---
PHOTOS?
Yeah, we got THOUSANDS of 'em! Access the
MVXC Photobucket site
to find this years photos as well as previous seasons.
---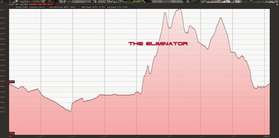 KNOCK KNOCK. WHO'S THERE? THE ELIMINATOR! 2015 MONTE VISTA INVITATIONAL
Monday, June 15
2015 MVXC SUMMER TRAINING OVERVIEW - CLICK HERE!