Mockingbird Girls '92: Welcome
Tuesday, February 19
Welcome to the home of the Mockingbird '92 Girls!
State Champs & Supporters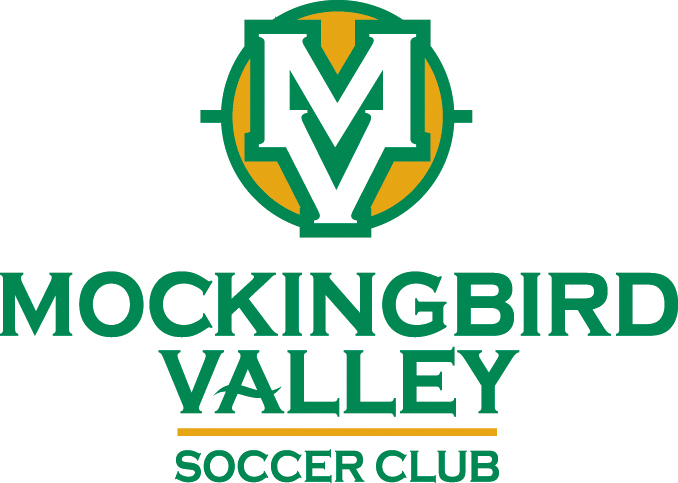 Welcome to the Mockingbird '92 Girls website. We are a girls' premier level "travel team" associated with the Mockingbird Soccer Club , in Louisville, KY. Our team was essentially formed in the fall of 2003 as the girls came together from several different directions and various parts of the greater Louisville area. The team won four consecutive state championships from their U14 through U17 seasons and competed in the Premier division of the Midwest Regional League from 2007 through 2010. All the team members are now in college and nearly all are playing and representing their respective schools on the pitch.

Read more about this great group of young ladies, their coach, Larry Raible, who has led this team since U11 for every year except their U17 season. That year they were coached by Ben Schneweis, who has returned to graduate school in his native North Dakota. The team history, their accomplishments, on the field and tournament record can be found on the pages of this web site.
- Visitors since Februay 2005
Monday, May 30
Mockingbird takes down Javanon for fifth State Championship

The ladies gathered one last time to return the Kentucky '92 Girls state title to its proper place. Over Memorial Day weekend they trounced LSC 10 - 1 in a match that wasn't that close. When Javanon also took down LSC, that set up the state championship match. One interesting factoid, this was the only time these two in town arch rivals met for the state championship.
As with last year's semifinal match, Javanon came out very active in the first fifteen minutes aided by a strong tailwind. They had several solid chances but eventually the Mockingbird girls began to take control of the match and took a 1 - 0 lead on a slow roller by Chelsea about 35 minutes into the match. Javanon countered strongly for the next several minutes but eventually wore down.
The second half was pretty much all Mockingbird with the wind now at their backs. Mock had several excellent chances but couldn't convert about around the 70 minute mark. Two late goals made for a 4 - 0 final and the fifth state championship.
Sunday, November 7
Kaitlin Updates
Recent update from Judy, "Kaitlin is still doing well, they finally put her up front. She scored 2 goals in her first game back as a forward (but we lost 3-2). We are still struggling but managed to win our first round conference game. Here is a link an article the Evansville paper did on Kaitlin.
Also Kaitlin has earned All Conference Honorable Mention and was named to the All Freshman team for the Missouri Valley Conference. Here is the article.
Thursday, July 15
General Reference Information
Three pieces of information for those who might be interested or have way too much time on their hands:
Here's the link to the book if you want to purchase another copy: http://www.blurb.com/bookstore/detail/1432386
Game data base. Results of all 297 games played
Game reports. Copies of all the "game reports" published on this site over the years
Thursday, October 7
Injury Update - Shelly and Chloe
Message from Dean Holland on October 5:
"Shelly will be redshirting this season. She attempted to come back last week, but her foot simply was not up to the strain. She concluded it was too painful to carry on and not enough time left in the season to let it fully heal. She and the coach met yesterday and came to this mutual agreement."
Also for those who don't know, Chloe injured her knee in the second game of the season and has not been able to play since. After several different diagnoses by various trainers and two team doctors she finally got an MRI last Wednesday which showed a bone bruise and some fluid on the knee. They let her return to practice this past Monday (October 4) but sat her back down again on Tuesday. So we're back to rest, ice, electrical stimulation hoping to salvage a few games at the end of the season.
Thursday, June 17
Jessie Russo Update Article - June 17
Link to Jessie Russo CaringBridge website.
Here's a link to a recent article (June 17, 2010) on
Jessie Russo's status and recovery
.
Friday, April 16
Alabama crash kills Northern Kentucky teen, five others injured
Link to Jessie Russo CaringBridge website.
Megan Berberich plays for Classics Hammer and also Notre Dame Academy. Katie Russo used to play for Kings (formerly NKU Cobras). The articles say seven girls were in the vehicle but only name five so one or both of the other two may play for Hammer also.
Thursday, October 7
Cate Simmermaker - HCAC Player of the Week
Cate was recognized as "Player of the week" in the Heartland Collegiate Athletic Conference in a news release dated October 4.
"Earlham College sophomore Cate Simmermaker (Louisville, Ky./DuPont Manual) scored a pair of goals as the Quakers defeated Wilmington and Anderson during the week and has been named the Heartland Collegiate Athletic Conference Women's Soccer Player of the Week. The sophomore scored the game-winner from 35-yards out as the Quakers defeated Wilmington 2-0 and added a second goal in a 5-1 victory over Anderson. Earlham (6-3-1, 1-0 HCAC) has not lost since September 12 and will face Bluffton and Mount St. Joseph this week. Standings October 5,2010 HCAC "
Congratulations Cate!
Friday, September 3
D3 Opening Day - September 1
All of our D3 players opened their seasons on Wednesday, September 1.
In alpahbetical order:
Later in the season, Hanover will play Centre on September 18 and Earlham on October 16 while Centre and Olgelthorpe meet Septebmer 26 in Danville. Hanover and Earlham will be a Heartland Collegiate Athletic Conference (HCAC) contest while the Centre / Olgelthorpe match will be part of Southern Collegiate Athletic Conference (SCAC) league play.

Thursday, July 15
College Season Updates
A couple of you have asked if I would keep updates on everyone's college soccer seasons and compile them here. I will post updates here for a couple of weeks. If there are enough page views, I will keep updating throughout the fall.
August 29, 2010 Update. I hadn't seen Shelly's name in any of the box scores at Richmond so I suspected she was injured. Dean sent me this note earlier today unfortunately confirming.
" Shelly suffered an injury in the very first pre-season training session as a result of an overzealous freshman teammate who tackled her from behind and injured her fragile right foot. Initial diagnosis was a fracture and bone chip, but it could be calcium deposit chip, as well. She was placed in a boot for a few weeks and continues to train at the trainer's direction (when the team is practicing, she is riding a stationary bike and juggling a ball). She is keeping her fitness up and getting stronger daily. The foot continues to give her a lot of pain and they said it always will, but expect to tape and support it once she is ready to get back on the field. Post-season, she may need surgery to remove the bone chip. She is day-to-day, but realistically may not see the field again until mid-September, and then she has to start all over again to compete for a spot. This is the same injury she suffered last December in Memphis with Mock that took 6 – 8 weeks to get over before she was back on the field, so I suspect this will be a similar recovery period. On the bright side, the University of Richmond Spiders have started out 1-1-1 through Aug. 27 and have two shutouts, and she is absolutely thrilled with her school choice and loving life as a college freshman so far."
August 26, 2010 Update. I obviously haven't gotten around to posting updates as I promised. Click here for a very rough start. This is simply a Google app that pull's RSS feeds from the various collegiate athletic websites. Sometimes I get soccer only, sometimes there's no filter and all athletic news comes through. I will try to clean up at some point.
The D1's already have a game or two under their belts. The D2 girls at Bellarmine finished their preseason last weekend with Lauren, Christina and Chelsea all contributing in major ways to a 4-0 win over Georgetown College. Our D3's (Cate, Chloe, Maddie, Spenser) are in preseason with scrimmages coming up this weekend. All will have their first official collegiate match on Wednesday, September 1.
August 4, 2010 Update. By now most of the D1 ladies have / are heading off to college and begun practice. Kaitlin has started a blog about her experiences at Evansville.
Thursday, August 12
Battle of the (mini) titans!
Evansville faced off against Lipscomb Wednesday, August 11 and featured a one on one battle between Kaitlin (on defense!) and Jenna in her usual attack position.
Here's Judy's report from the front:
"Well, Kaitlin made it to her first college game last night. She started out optimistic because she started at Offensive Mid but was soon put on left back. While our offense looked good on the score board last night, I was not overly impressed with the play. I know I am completely unbiased when I say Kaitlin could have done as well or better up front. But she said when the coaches put some of the other forwards in midfield or defense, they pretty much just stood there and didn't play. You know that is just not Kaitlin. I hope she doesn't stay back there but she started and she played the entire game so she must be doing something right! She played a great game. All but a couple of passes were exactly where they needed to be. She was tackled a couple times but held her own and had a few tackles herself. Evansville won 5-1. Jenna had a pretty good game herself. She played forward for Lipscomb. She had the assist on their one goal. Kaitlin defended Jenna and it didn't go so well for Jenna after that. Lol. Apparently they have several injuries and only rostered 13 for the game. I included a few pictures if you want to use them for the web. Somehow I got more pictures of Jenna than Kaitlin! I haven't checked Lipscomb's website but I know Evansville has the story up."
Here's Evansville's game report. As of late Thursday night, no report from the Lipscomb side but here's a preseason report from the Lipscomb coach. Jenna gets a shout out.
Wednesday, February 3
Signing Day!
Bottom row l-r: Alex, Sophie, Maggie, Christina
Middle row l-r: Shelby, Jenna, Lizzy, Sydney, Kaitlin, Chloe
Top row l-r: Jordan, Maddie, Spenser, Michelle, Chelsea, Lauren, Kayla, Larry

Members of the four time state champion Mockingbird '92 girls' soccer team gathered before a recent practice in the spirit wear of their college choices.
Over the last four years this team has travelled nearly 30,000 miles to play matches against teams from twenty-six states and three Canadian provinces. They have been as far north as Green Bay, WI; west to Sioux Falls, SD, south to Orlando, FL and east to Raleigh, NC. This week, ten of the ladies plan to sign National Letters of Intent to play collegiate soccer at the Division 1 or Division 2 level while most of the others plan to continue on the pitch at their chosen schools next fall.
The team members, along with their college plans, include:

| | | |
| --- | --- | --- |
| Lauren Boyd | Bellarmine University | Nursing |
| Maggie Cohen | Campbellsville University | Nursing |
| Sophie Cummins | St. Louis University | Pre Med/Athletic Training |
| Sydney Golden | Radford University | Education |
| Alex Hoar | University of Cincinnati | Criminal Psychology |
| Jordan Hodge | Gardner-Webb University | Sports Administration |
| Michelle Holland | University of Richmond | Pre Med |
| Chloe Hutchinson | Hanover College | Exercise Science/Physical Therapy |
| Christina Kapsalis | Bellarmine University | Pre Med |
| Kayla King | University of Kentucky | Agricultural Bio./Pre med |
| Spenser Knauss | Oglethorpe University | International Affairs |
| Lizzy Lemons | Marshall University | Nursing |
| Chelsea McCarty | Bellarmine University | Psychology |
| Maddie Pitt | Centre College | History |
| Jenna Price | Lipscomb University | Pre Med |
| Kaitlin Robinett | University of Evansville | Exercise Science/Physical Therapy |
| Shelby Thompson | Eastern Kentucky University | Physical Therapy |
Rounding out this year's squad, but not pictured, is Cate Simmermaker currently a freshman who is majoring in Biochemistry and continuing her soccer career at Earlham College. The core of this team has played together for seven years since being formed in the fall of 2002.
Larry Raible has coached this team for six of these years. During his coaching career, Coach Raible has been named Kentucky High School Soccer Association Coach of the Year and also Kentucky Youth Soccer Association Coach of the Year. During their U17 season, the girls were coached by Ben Schneweis while he also was General Manager of the Mockingbird Valley Soccer Club. Ben left to begin graduate school at the University of North Dakota.