Click here for appointment!
MVP Student Josh Judy joins Indiana Tech
Josh Judy signs 4 year scholarship with Indiana Tech
University High's Josh Judy signs to play baseball at NAIA Division I powerhouse Indiana Tech, on Saturday, at Mylan Park. Josh becomes the first player from West Virginia ever recruited by Indiana Tech. Indiana Tech had been to the NAIA World Series 6 years running, until this year when the bowed out in the Super Regional, getting one game away. Tech was the WHAC Conference Champions this past season with a record of 16-4. Indiana Tech is also ranked in the top 5 nationally with their Engineering Department by US News. Josh will be attending Indiana Tech on a 4 Year Athletic Scholarship and Majoring in Computer Science. Judy was the winning pitcher against Jefferson High in the victory that sent UHS to the state tournament. He also went 8-1 to help the Morgantown Post 2 American Legion Baseball Team reach the American Legion Regional Tourney this summer. His Pitching Coach Joe Testa and his parents, Steve and Bernie Judy, join him in the Photo.

MVP Student has a day to remember versus Knights
BY ANDREW WOROB

The Dominion Post

In his first start of the season Friday, Morgantown High pitcher ...

Team MVP Player a National Wrestling Champion!

Cameron Gallaher pitching in last year's 12U World Series
Cameron Gallaher,the starting shortstop, pitcher for Team MVP U13 and three-time West Virginia state champion in wrestling, has added a national Wrestling title to his resume.

Gallaher, 12(will turn 13 this summer), won the schoolboy 102-pound weight class at the 12th annual Ohio Tournament of Champions in Columbus, Ohio, over the weekend. This tournament is advertised as the largest one-day amateur wrestling tournament in the world.

It would be hard to argue with the assertation, considering it featured 3,375 wrestlers on 30 mats.

There were 36 entries in Gallaher's division including wrestlers from Tennessee, New Jersey, New York, Michigan, Ohio, Virginia, Pennsylvania, Maryland, Delaware, wrestling-mad Iowa and West Virginia.

To win the title Gallaher, undefeated in 65 middle school matches during his two-year career, had to win six consecutive matches.

He opened with a 4-0 victory over Pat Gibbons of Solon, Ohio, then defeated James Mees of North Ridgedale, Ohio, in a fall.

Gallaher dusted off Dustin Osterloh of Frankfort, Ohio, 10-3, and eased past Angelo Malvestuto of Niagra Falls, N.Y., 11-0.

The semifinals produced a 9-0 victory over Bryce Rush of Tridelphia and in the finals he had tough match against Ryan Kemmerer of East Greenville, Pa., winning 4-2.

Other wrestlers from north central West Virginia and wrestling under coaches Ray Robe and Rickey Bailey of the East Fairmont Junior Wrestling Club who placed were Erick Hinerman, second at schoolboy 150 pounds, and Mason Bailey, fifth at schoolboy 96 pounds.


MVP Student Josh Judy hurls Hawks past Bucs, 5-2
Josh Judy scattered three hits in pitching an earned-run shutout, striking out 11, and Cory Hess homered to back ...

UHS and MVP Student Deana Groves Move on to Regional Finals
Give University High's Sherry Finkel a choice between hitting a triple or striking somebody out and right now she'll ...

Nathan Meador, an MVP Student, comes thru for FSHS!
By Andrew Manzo

It looks as though the high school spring sports season will be able to start anew this ...

MVP Student Nathan Meador Moves to 3-0
It took four days but West Fairmont's baseball team finally made it back out on the diamond for a make-up game ...



MVP Adds New Lines of Equipment and Apparel


MVP is proud to announce that we have added new lines of equipment and apparel. MVP is now offering Team Uniforms through Latrell Sports and Rawlings Uniforms along with Hats from Outer Cap. MVP is also now offering equipment through Diamond Sports, Champro, Rawlings and Glovesmith. MVP is now supplying Baseball and Softball through Diamond Sports and Rawlings. MVP now carries a full line of gear to enable us to supply all of your Team or League needs, everything from uniforms, hats, gloves, bats, balls and even field and training equipment. Give us a call at 304-225-4MVP and find out how much money your league or team can save by ordering from MVP!!!




MBA on Board for Upcoming Coach's Certification Clinics


MBA and MVP reached an agreement to establish Mandatory Coach's Certification over the next three seasons. MBA will be instituting, at the urging of BOPARC, MVP's Coach's Certification Program with the next two years being voluntary and the understanding that the third year will become mandatory for all Head Coach's. "We believe this is a step in the right direction and that a process was needed for the Morgantown Baseball Association", said Mark Wise, BOPARC. MVP looks forward to working with MBA and helping assist them in initiating this program. MVP will be posting dates for the upcoming clinics in our Event Schedule. Please call MVP at 304-225-4MVP with questions.



Some of the Morgantown Fall Ball Players at the Year End Picnic
MVP Closes Out 1st Annual Fall Baseball League
What a great way to end a great season!!!
On Sunday October 26th MVP closed out the 1st season of Fall Baseball with a picnic at the Indoor Facility including Food, Skills Competition and most of all FUN. This years League was comprised of players from both Morgantown and Clarksburg with participation over 100 strong in just our first year. Morgantown hadn't offered Fall Baseball for over five years and Clarksburg grew their league from under 40 to over 60 in just one year. "MVP is proud to have been able to be involved with Clarksburg Pony and that we were able to offer Fall Baseball to our kids in Morgantown this year, we look forward to next year" said Owner, Joe Testa. A special thanks goes out to the parents and volunteers for their help in making this season a success. Thank you Mrs. Mahoney (aka Keegan's Mom)for all the help organizing the picnic. This year's fall league began the beginning of September and ran through the end of October. With an emphasis on Instruction the league practiced twice a week with games on Sunday's. "We had the best group of kids and I had the most fun anyone could have coaching, I saw such an improvement in play throughout the season" said Jason Graham, Senior Hitting Instructor. MVP thanks you for all your support and hopes to see you this winter for our "All-Star Attitude" Camps beginning January 2nd.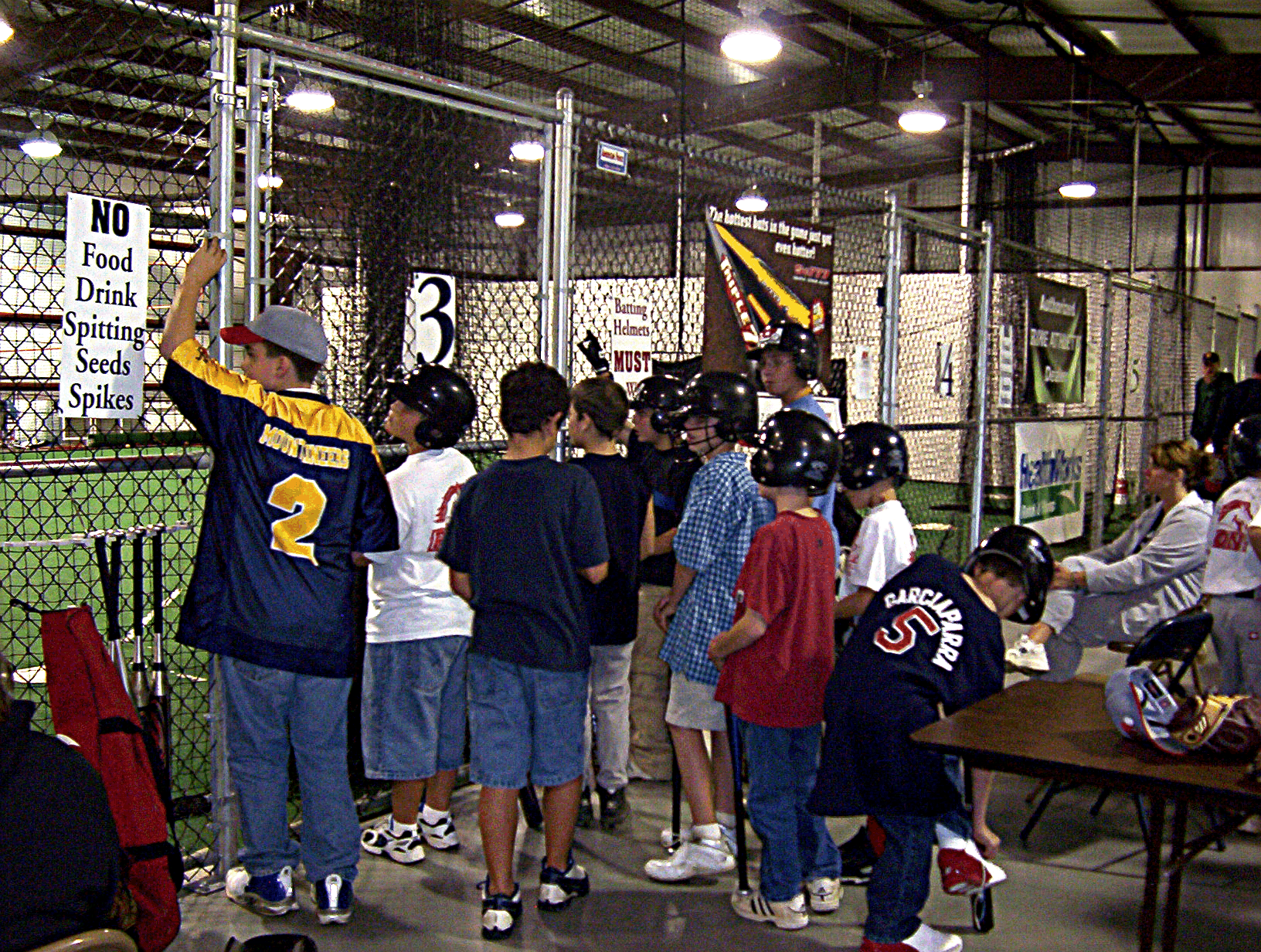 Waiting their turn for the Hitting Competition




MVP now a member of the National Pitching Association!


The National Pitching Association was formed by leading coaches, athletes, and management teams to help pitchers of all ages safely develop to their fullest potential. In today's non-professional baseball programs, (youth, little league, college, etc.), too many pitchers get injured thus limiting their opportunity to continue playing baseball. Many times the desire to win has superceded what is best for a young athlete's development and future potential. This combined with general misinformation about what is good, better, or best for the development of young pitchers has seriously impaired or injured pitchers beyond rehabilitation. With this in mind, the National Pitching Association was formed to:


Gather the best research and perform new research
Change what we know and believe about what is best for pitchers
Share what we've learned and teach others to learn and use everyday

They have brought together the best advisory team and faculty available to help us learn more about how and when to pitch. Through scientific research, they are continually updating the basics of pitching. They focus on teaching: the mechanics of pitching, strength and conditioning requirements, nutritional necessities, as well as, the mental and emotional elements of the sport. They help develop the support group that the pitcher requires, including their parents and coaches. What they provide is unique and valuable; for the pitcher, the parents and the coach.



MVP of WV Partners with Clarksburg Pony



MVP and Clarksburg Pony a Partnership in Instruction
MVP is proud to announce a newly formed partnership with Clarksburg Pony League Baseball. MVP will be facilitating the instructional portion of this years Fall Baseball League to include all weekday practices. Clarksburg Pony is in its first season as a Pony League organization after having been a Little League for 50 years. We are proud to be associated with this venture in providing better skills instruction during the fall season. We have over 60 player participating in this year's league and look forward to growing that number in the future. We would like to say a special thank you to Anthony Secret who as Vice President of the league was instrumental in placing an emphasis on skills instruction during this year's Fall Baseball Season. The season will also include inter-league games with MVP's Morgantown, WV Fall Baseball League. We look forward to the season and "lets play ball"!!!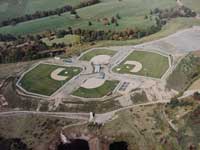 Games will be played at Mylan Park!
Frank Sutton to play at Frostburg State University
One of the top Division III programs since 1990
Frankie "Big Show" Sutton will be continuing his Baseball career this fall at Frostburg State College. Frankie has been one of our hardest working students this last year in bettering his record as senior to 6-3 from his junior mark of 3-5. Frankie is a 6'4" 225lb. pitcher that Frostburg State Head Coach, Chris McKnight, said he is expecting big things from as a freshman. We here at MVP would like to wish Frankie all the best as we follow his college career. Frankie is a fine roll model to all of our students in showing benefits in hard work and dedication both on the field and in the classroom. GOOD LUCK!

Baseball Among Winningest Programs Since 1990

Frostburg State University is among the winningest NCAA Division III baseball programs since 1990 according to a recent release.
The Bobcats are 311-167-2 over the last 14 seasons, and their .650 winning percentage ranks 31st in the nation.

Johns Hopkins is the only other Maryland Division III school among the top 50, ranking 11th with a .7299 winning percentage (409-151-1).

FSU's 311 wins since 1990 ranks 43rd among Division III programs. Only two other Maryland schools are listed in the top 50 — Johns Hopkins is 15th and Salisbury (337) is tied for 31st.

The Bobcats have seven 20-win seasons since 1990, including two 30-victory campaigns. Frostburg State posted an impressive 31-12-1 record this past season.

"The success FSU baseball has enjoyed over the last decade goes to show the quality student-athletes we've been able to attract to the university," said Bobcat fourth-year head coach Chris McKnight. "Also, our facilities are among the best in the region."




MVP now providing Uniforms
MVP becomes a Teamwork Uniforms and Richardson Hats Dealer


MVP is proud to announce their ability to fill all your team uniform needs. As of this fall MVP has become a Dealer for both Teamwork Uniforms and Richardson Sports. "These are two great product lines with lower than average cost, and we are excited to help the local leagues save money on their uniforms." says Joe Testa, owner. MVP will be placing orders for this upcoming season prior to the end of the year and encourages all Leagues, Board Members and Coaches to place their order as soon as possible. For ordering information call (304) 225-4MVP.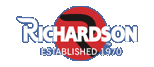 Richardson Hats...the best!



MVP Now Carries Wickid Gear
MVP is proud to announce we carry Wickid Wear.

What is Moisture Management Active System?

WICKid's Moisture Management Active System offers active people wicking performance & comfort which keeps them cool, fresh, energized, light and dry.

How does it work?

As the body temperature rises and sweat forms, WICKid's moisture management active system pulls moisture off the skin to the outside of the fabric which allows it to evaporate quickly.
Moisture is pulled away from the skin to the outside of the fabric by the combination of WICKid's micro-fiber fabric weave and finishing solution called Tempra-Dry
Wicking tests have proven products featuring MMAS to release more moisture then cotton
WICKid's MMAS allows active people to stay cool, fresh, energized, light and dry during those activities that require the best active people have to offer.
WICKid's MMAS allows body temperature to stay regulated in all climates and conditions.
Once your customers have experienced the coolness of WICKid they will never want to sweat in cotton again!