Montana District 2: Dale Clawson Spirit of LL Award
Honoring a Pioneer and Recognizing Great Volunteers
The tradition and spirit of volunteerism has long been the foundation of which the success and growth of the Little League program in Montana District 2 has relied upon. Of the many volunteers, no one better exemplified the spirit and principles of Little League more than Dale Clawson. Dale was a true pioneer in Montana District 2 Little League. Since 1950, he was essential in not only helping to build the Little League programs in Missoula, but he was a leader, role model, and friend to the entire Ditrict 2 Little League Family. His dedication and commitment to helping our youth grow to be productive citizens is the example that all those involved in youth sports should aspire to. Following his passing in 2006, the Presidents and Officers of Montana District 2 saw it only fitting that each year, we recognize those people that give of themselves on behalf of our young athletes in the same spirit as Dale did, thus they created the "Dale Clawson Spirit of Little League Award".
The "Dale Clawson Spirit of Little League Award" is awarded to a deserving individual every year at the annual District Conference. The recipient is selected by the officials in the host city and honored for his or her work at the District Banquet. The honoree is awarded an individual plaque as well as having his or her name enshrined upon the perpetual plaque that hangs proudly at Mount Sentinel Little League's Dale Clawson Complex in Missoula. We are honored and blessed to have the opportunity to recognize and benefit from the work of Dale and these fine individuals.
The 2012 award was presented at the annual District Banquet to Daurine Spritzer. Daurine was a colleague of Dale's who today, continues to exemplify the pioneer spirit and volunteer example established by Dale. Daurine currently holds the position to District Secretary and President of Garden City Softball Little League, the first consolidate softball program in Montana. Daurine has also served as the President of Mt Jumbo Little League and Mt Jumbo West Little League, as well as in many other volunteer positions. Most important, Daurine has served as a mentor to almost every member of the leadership team of Montana District 2, especially DA Keith Miller.
In 2009, the field built at Hellgate Elementary in Missoula was named "Spritzer Field" in honor of the the years that Daurine dedicated to being a leader and mentor for young girls and boys in Missoula. Her work allowed those children to learn postive life lessons through participation in Little League Baseball and Softball. She tells her collegues that the reward from her volunteerism comes when former players come back to see her and she gets the opportunity to see and hear how their participation in Little League helped them. Her influence in the lives of young men and women stretches across all of Montana District 2. She is the first to step up and help Little Leaguers whether they are from Missoula, Butte, Great Falls, and all points in between.
Montana District 2 is proud to award its Dale Clawson Spirit of Little League Award to Daurine Spritzer. We're also sure that Dale himself will agree that there is no one else more deserving!
Past Winners:
2007 Ned Ellingwood - Butte
2008 Bob Weigum, Sr. - Great Falls
2009 Hal Karl - Missoula
2010 Joan O'Neill - Butte
2011 Kent Seaton - Great Falls
2012 Daurine Spritzer - Missoula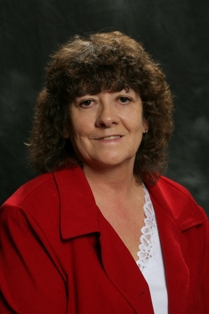 Daurine Spritzer - 2012 Recipient