Mt. Seymour Little League: Martin Leonard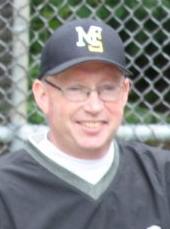 Martin Leonard
President
Martin Leonard
Position:
President
Email:
president@msll.ca
Profile:
Tom Murphy has been a coach or assistant coach for the past six years, from
T-Ball through AAA. He's also coached in the post-season, further proving to
son Owen that he really does know how to do more than hit grounders.

Some people know Tom from those activities. Others know him as the husband
of our Majors Tournament Director, Doris Pfister-Murphy.

Although he hails from Whittier, CA (yes, the hometown of another president,
Richard Nixon) the MSLL president with American roots operates a company
that sells Canadian souvenirs.