Millstone Roosevelt Little League: Sponsors
SG Heating and Air Conditioning, LLC
PO Box 1015
Hightstown, New Jersey
08520


Tim Hawkes

Technical Services Manager

Cell 609-817-2475





thawkes@sghac.com
Phone: 609-448-1273
Fax: 609-448-8164
DR. HOLLI ALSTER
600 Bridge Plaza
Manalapan, New Jersey
07726


FAMILY FOOT & ANKLE CENTER of Central Jersey

Phone: 732-851-1617
Fireball Mountain Paintball

Prudential
222 Millstone Road
Millstone, New Jersey
08510



Phone: (732) 446-4959
New Paradigm Dentistry
GOLDEN GAIT FARM
323 Sweetmans Lane
Millstone Township, New Jersey
08535



Phone: (732) 616-3355
Lakewood Blueclaws
Pallante Design
21 Fulton Street
Suite 402
Parsippany, New Jersey
07102



Phone: (973) 494-9001
McGinn's
71 Monmouth Road
Jackson, New Jersey
08527



Phone: 732-987-9588
Kumon of Clarksburg
441 Millstone Rd. Unit D
Clarksburg, New Jersey
08510


Academic Enrichment

Pre-K — 12th Grade


Phone: 609-259-2555
South Brunswick Animal Hospital
879 Georges Road
Monmouth Junction, New Jersey
08852


South Brunswick Animal Hospital is a full-service veterinary medical facility, located in Monmouth Junction, NJ . The professional and courteous staff at South Brunswick Animal Hospital seeks to provide the best possible medical, surgical and dental care for their highly-valued patients.

Phone: (732) 821-0040
Fax: (732) 821-5759
Schneider Electric

Gabowitz TV & Appliance
261 Route 18 South
East Brunswick, New Jersey
08816


Celebrating our 78th yeat in business! Family owned and operated for over 3 generations.
info@gabowitz.com
Phone: 800-257-7846
Fax: 732-257-2151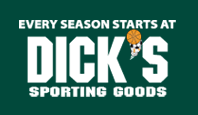 Dick's Sporting Goods
366 Woodbridge Center Drive
Woodbridge, New Jersey
07095


Every season starts at Dick's Sporting Goods.
Phone: 732- 621-8400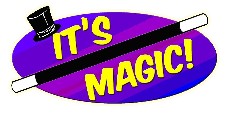 It's Magic!
It's Magic is the only brick and mortar magic store in the Central Jersey region. We carry easy magic tricks for beginners up to tricks for the experts. Along with the store, we host Magic Birthday Parties that includes a 45 minute magic show from some of the best magicians in the area. If your child also would love to learn magic we offer magic lessons by the hour.

Check out our website at www.itsmagicnj.com, our phone number is 732-917-6870 and we are located at 109 Mercer Street, Hightstown, NJ right in the center of town inside the building shared with Castle Consulting, LLC.

Phone: 732-917-6870

M. Robinson & Son Inc. - Landscape and Nursery
M.Robinson & Son located in Freehold has been celebrating over 75 years in the Green Industry. We grow a wide selection of perennials including ferns, grasses, daylillias, etc. We've been landscaping commercial and residential properties for three generations, starting in Union County and now building a reputation in Monmouth County.
Phone: 732-625-0257
Millhurst Mills
Sweetmans Lane
Freehold, New Jersey
07728


Helping build beautiful homes since 1925
Millhurstmills@gmail.com
Phone: 732-462-2000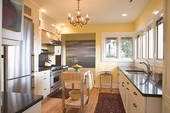 Diamond Home Renovations, LLC
Diamond Home Renovations, LLC, is dedicated to the quality and care of each project. We believe that high quality is the benchmark for all our services. We specialize in all areas of home improvements including:

Kitchen and Bathroom Remodeling
Additions
Cabinet Installations
Interior and Exterior Trim Work
Basement Finishing
Decks and Porches
General Repairs
DiamondRenovations@ymail.com
Phone: 908-415-8406
Acquired Title Services, LLC
Courteously and professionally servicing all of your NJ commercial and residential title needs for over 15 years.

Contact: Steve Noto

Phone: 609-409-9409
Commsult
Heilbrunn & Pape
Manifold Labs
Millstone Township Uniformed Firefighters Association
Vesuvios
TLP Climate Control Systems Inc.
AK Printing
New Wave People Inc.
Lux Industries Inc.
Edward Leske Company
Sports Zone
Rising Stars Acadamy
Atlantic Coast Fibers
John Kuchar, Support Our Troops
Steve Anderson, BKCE
ServPro of Freehold
Corning
Blue Waters
Diamond Plumbing & Drain Cleaning, LLC
Scholes Electric & Communication
1021 Centennial Avenue
Piscataway, New Jersey
08854



Phone: (732) 562-1900
Fax: (732) 562-0900
ADCO Electrical Corporation
201 Edward Curry Avenue
Staten Island, New York
10314



Phone: (718) 494-4400
Fax: (718) 983-7519