Welcome to Moosup Little League: My Site News
Wednesday, June 22
CONGRATULATIONS TO ORIOLES FOR BEING THE CHAMPIONS OF THE PLAYOFFS
Wednesday, June 22
CONGRATULATIONS TO THE JAYS FOR BEING THE CHAMPIONS OF THE REGULAR SEASON
Wednesday, June 8
LITTLE LEAGUE PLAYOFFS
Tuesday, May 31
The 2016 RUN TO HOME BASE
Help support our veterans by donating to my "Run to Home Base presented by New Balance" race entry. The 2016 RUN TO HOME BASE presented by New Balance is a unique and special event that celebrates our Military Heroes and raises necessary funds for Home Base, a partnership of the Red Sox Foundation and Massachusetts General Hospital. Home Base is committed to serving the needs of Veterans with combat stress and/or traumatic brain injury and their Families, but we need your support. Your support to Home Base will help to ensure that Service Members and Post-9/11 Veterans who served our country receive the clinical treatment they need for combat stress and/or traumatic brain injury, and that their Families get the guidance and support they need. Home Base also seeks to advance innovative treatments that hold the most potential for helping Veterans with combat stress and/or traumatic brain injury and their Families.
SATURDAY July 23rd, 2016 8am
(PLEASE HELP SUPPORT ONE OF OUR MOOSUP PARENTS!!)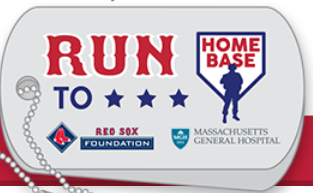 Please click on image to Donate
Monday, March 7
MOOSUP LITTLE LEAGUE IS JOINING FORCES WITH SOLARCITY
We've joined forces with SolarCity to help lower your utility bills and your carbon footprint—all while helping us raise money. Going solar with America's #1 full-service solar provider is easy and affordable. SolarCity's in-house team will take care of your entire solar power project from start to finish. Make the switch and you can:
• Get a solar energy system with no upfront costs.
• Save money on your utility bill every month with predictable energy rates guaranteed for years to come.
• Rest easy thanks to 24/7 monitoring with warranty and repairs at no additional cost.
• Use the MySolarCity app to optimize your energy use so you can save even more.
• Feel good knowing that you're generating your own clean energy. For every supporter that switches to SolarCity, our organization will get $200. It's good for you, good for us and good for the planet.
Please contact Timothy Lanctot, 401.749.0530, tlanctot@solarcity.com or click on the Headline and enter your contact information,