Montshire Baseball: Welcome
Playoffs!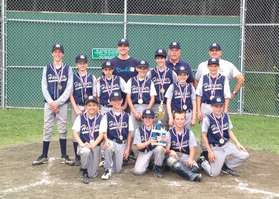 Hanover Bulldogs, 2013 Majors Champions
Sunday, June 16
Hanover Bulldogs Win Majors Championship!
Today, the Hanover Bulldogs defeated the rival Hanover Green Machine at Thompson Terrace, 3-2, for the 2013 Majors division championship of the 2013 MCRL season. Jackson Satterlund of the Bulldogs was named tournament MVP.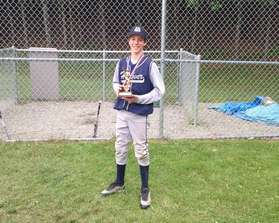 Jackson Satterlund, tournament MVP
Saturday, June 15
Hanover Navy wins Minors championship
Congratulations to the Hanover Navy team, who captured the minor division championship today at Girard Field with a victory over Hanover Green!
Doctors warn against kids specializing in one sport
Youth Arm Injuries on the Rise