Mobile Panthers: Welcome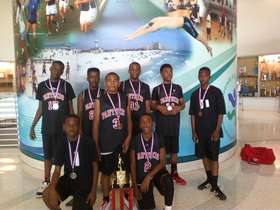 7th Graders Showcase Champions
Monday, June 18
WELCOME TO THE OFFICIAL SITE OF THE MOBILE PANTHERS
On 6/17/12 The 5th and 7th grade Panthers won "The Panthers Showcase Tournament". This is the 5th Tournament the 7th Graders have won and the 2nd for the 5th Graders this year.
The MOBILE PANTHERS based in Mobile,Al. The official site is design to communicate pass and future events to parents and friends. PANTHERS BASKETBALL is dedicated to teaching fundamentals and sportsmanship.
Panthers Showcase Tournament June 15-17
The Panthers would like to thank all the teams and parents that came out to make this tournament a success.
Tournament Champions:
4th GRADE: LEGACY
5TH GRADE: MOBILE PANTHERS
6TH GRADE: THUNDER
7TH GRADE: MOBILE PANTHERS
8TH GRADE: HARMON MAVERICKS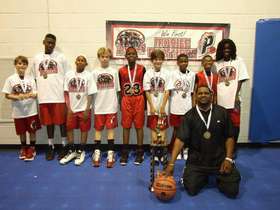 5th Grade Showcase Champions