Mississauga Terriers Midget AA 2010-2011: News 07/08
Wednesday, August 15
Richmond Hill Star - Early Bird Tournament
First Tournament For a New Season! September 7,8 & 9
Handout available here for Schedule and Maps
Handout:
Richmond Hill Star - Early Bird Schedule & Maps
Monday, August 20
Mississauga Early Bird Sept 10 - 16
Schedule now Available!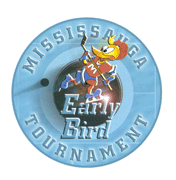 Click Logo For Schedule
Sunday, October 7
Terry Terrier Tournament Champions!
One of our first tournaments of the year was our own Terry Terrier. It has special meaning to us because it is the only time we get to play a tournament at our home rink where all of our friends and family come to watch.
We won every game in the round-robin portion of the tournament. We were able to defeat some tough teams from Richmond Hill, Burlington, Buffalo and the GTHL Ted Reeve Thunder.
The tightest game was against the Buffalo Bison, who we ended up defeating in the championship tournament. It was a great win for us and gave us confidence as we headed into the season.
Wednesday, January 2
Vic Teal Tournament, St. Catherines
We returned to this Tournament, having won it 2 years ago. We won our first 3 games but lost in the final for another learning experience.
They have a nice 4 rink facility there and hold a good Tournament.
Saturday, December 15
Trip to Lake Placid
Our trip started out memorably with a 5 hour stop in an Oshawa Diesel repair shop, having the Bus brakes repaired. Just so you know, pizza tastes better in a diesel fume atmosphere.
We finally arrived at our hotel at midnight and were greeted by our Coaches. I am sure that somehow they knew not to take the bus…
The Hotel was very accommodating, giving us the run of the place, moving other Guests to keep them away from our "celebrations".
We did the Tourist thing, toured the Olympic ski jump facility and took the Gondola ride up White face Mountain and shopped the Main Street for "bargains".
The first 3 games were no contest; we won them with no goals against and were looking forward to the final.
If you recall the movie "Miracle on Ice" you can guess what happed in the final. We found ourselves behind 3 – 1 but managed to tie the game in the 3rd.
Overtime did not find a winner and in the shoot-out we could not get the puck past the Burlington Goalie. Their 4th shooter won it for them.
It was disappointing result but still a great Hockey weekend with many good memories.
Sunday, March 9
Proof Positive Terriers have FUN!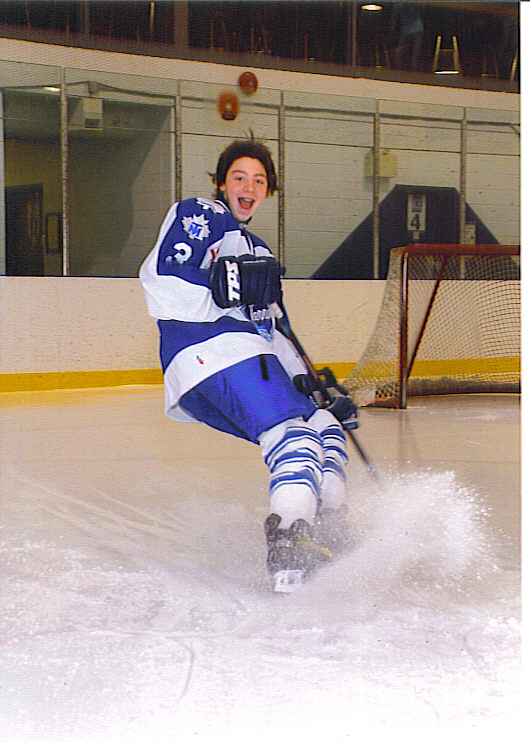 Woody being serious!