MISL: Marlborough Adult Softball Leagues
Marlborough Women's Softball League

Contact: Tiffany O'Hearn, League President
Phone: (774) 249-4063
Email: tiff1103@gmail.com
Address: 239 Concord Rd, Marlboro MA 01752
A division of the MISL, the Marlborough Women's modified fastpitch league provides women in the Marlboro area the chance to play competitive softball. All experience levels are welcome. Typically teams play a 14 week season running from the beginning of May til the end of August. Games are played on Tuesday and Wednesday nights with all teams playing at least once a week, and sometimes twice.
Marlborough Senior Softball Association

Contact: Fred Scerra, League Director
Phone: (508) 485-9503
Email: marlsrsoftball@comcast.net
Address: 99 Mt. Pleasant St, Marlboro MA 01752
The purpose of the Marlboro Senior Softball Association is to provide the seniors 55+ in the Marlboro area a chance to play softball. We welcome seniors of all talent levels and physical disabilities to come down and play. We have different levels of play which can accomodate all seniors. The program will consist of three traveling teams that play an 18 week schedule that runs from the beginning of May to the end of September. Each date is a doubleheader. We travel to Worcester, Tewksbury, Quincy, Scituate, Shrewsbury and Wayland.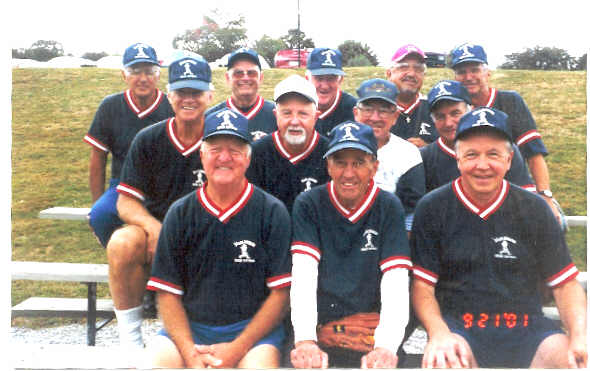 Original Senior Team 2001
Marlborough Co-Ed Company Leagues

Contact: Simela Perdikomatis, Marlborough Recreation Department
Phone: (508) 624-6925
Email: sperdikomatis@marlborough-ma.gov
Address: 239 Concord Rd, Marlboro MA 01752