Mercer Island Select Baseball: Champions
Champions
Monday, May 4
MI Thunder 12U and 9U Win May Day Mayhem Tournament in Yakima
Wednesday, October 9
MI Select Baseball Information Night Presentation
Handout:
Information Night Power Point 2014
Monday, June 3
10U Thunder Win Bend Elks Memorial Day Tournament
Tuesday, April 30
Mercer Island Select Dominates Yakima May Day Mayhem Tournament
10U Thunder 2013 Yakima 1st Place
Several Mercer Island Select teams participated in the annual May Day Mayhem tournament in Yakima over the April 27-28 weekend, bringing home trophies in all 4 age groups. Placing first in their brackets were the 12U Thunder and 10U Thunder teams. The 10U Lightning and 9U Thunder teams both placed second. The 11U Thunder team took home 3rd. Congratulations to all the players and coaches!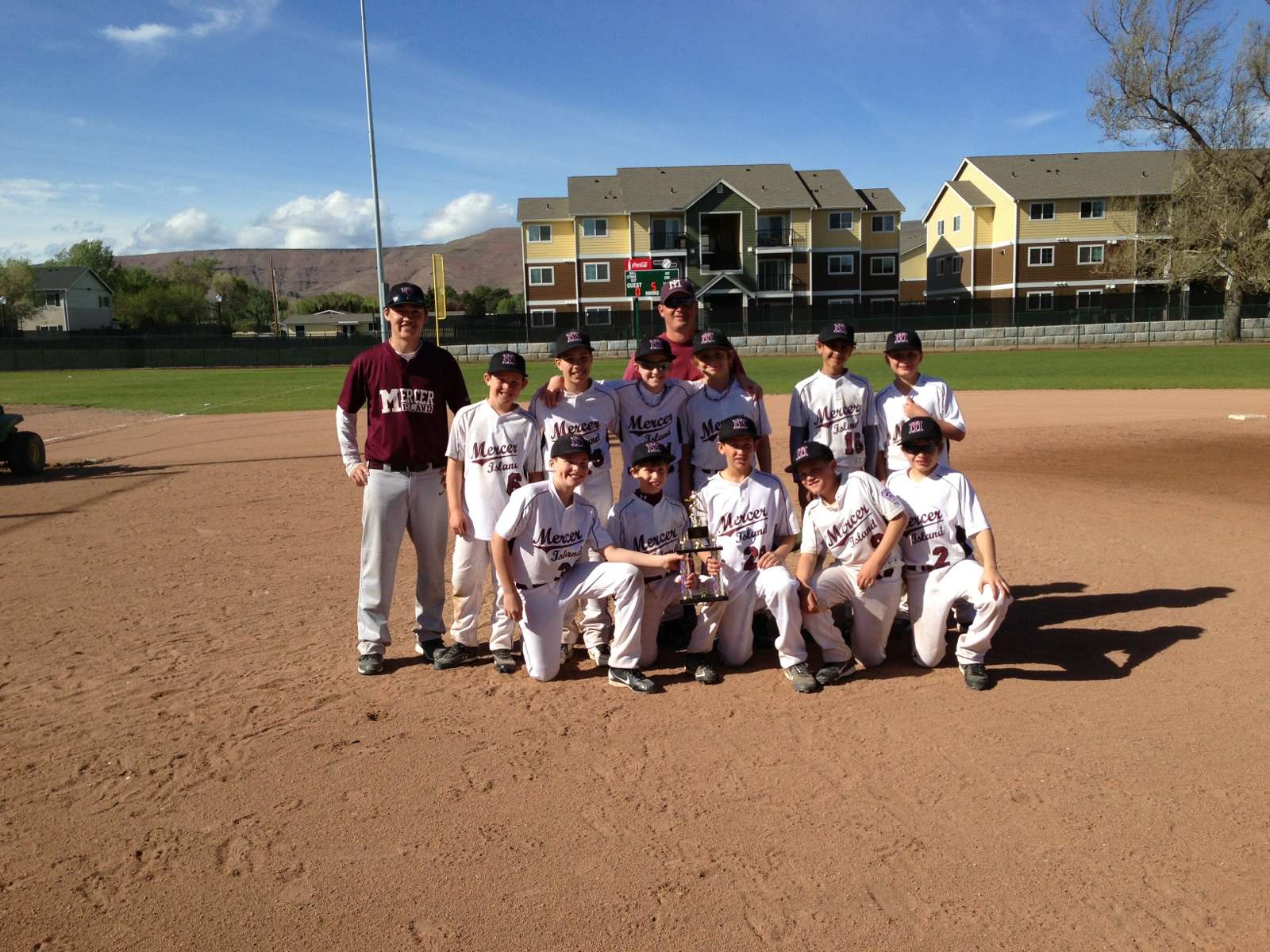 11U Thunder 2013 Yakima 3rd Place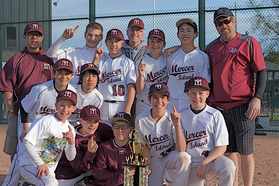 12U Thunder 2013 Yakima 1st Place
Wednesday, May 1
Yakima Tournament Photos
9U Thunder 2013 Yakima 2nd Place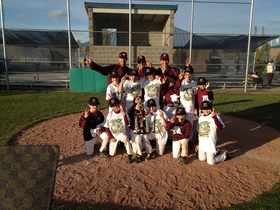 10U Lightning 2013 Yakima 2nd Place
Tuesday, May 7
Letter to 10U Parents
Parents of 10U Parents. Click on the handout below to read about the upcoming 10U season which, like last years 9U class, is larger than 12 months. Please review the letter and let us know if you have any questions.
Handout:
Letter to 10U Parents
Our Mission:
Provide Mercer Island's most talented 8-12 year olds opportunities for higher level skill development and competition.
Create a well rounded baseball player. Develop physical, mental and emotional skills as well as teach fundamental game strategies.
Prepare our kids to play competitive baseball after age 12.
Provide the MI community (kids and families) with a unique on-island opportunity to support and celebrate Mercer Island baseball.
We typically have 8 teams each season:

9U Thunder/Lightning

10U Thunder/Lightning

11U Thunder/Lightning

12U Thunder/Lightning

The Thunder teams typically play the highest level of competition while the Lightning teams play at a slightly lower skill level but are still very competitive.
Friday, April 22
11 Thunder Wins Lacey Tournament
Friday, June 3
10 Thunder Wins Pasco Tournament
Tuesday, June 28
8U Tournament Team Claims 2nd Place at Mt. Si
Tuesday, September 18
Off Season Training
Wednesday, May 2
MI Select Dominates Yakima
All 8 MI Select teams particpated in the MayDay Mayhem baseball tournament in sunny Yakima over the weekend and our Mercer Island teams earned 3 Championships and one 3rd Place finish. All teams performed well and are continuing to improve their physical and mental skills as well as their baseball IQ. Congratulations to all teams as your hard work is paying off!
---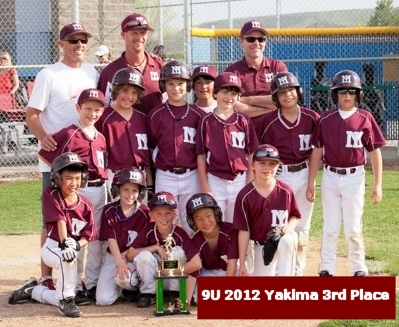 ---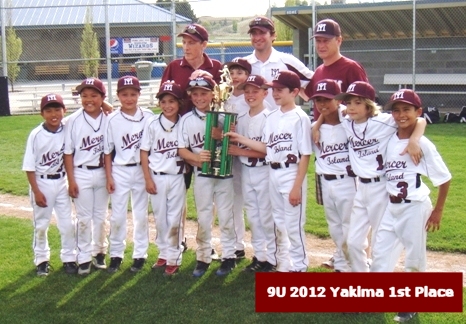 ---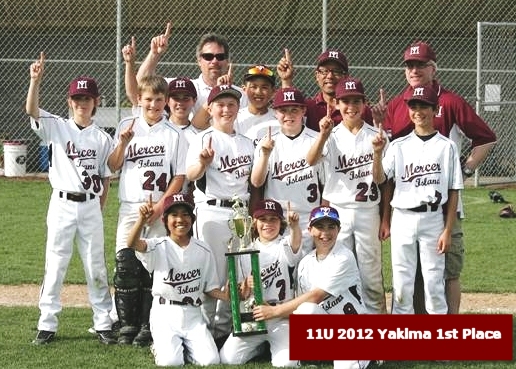 ---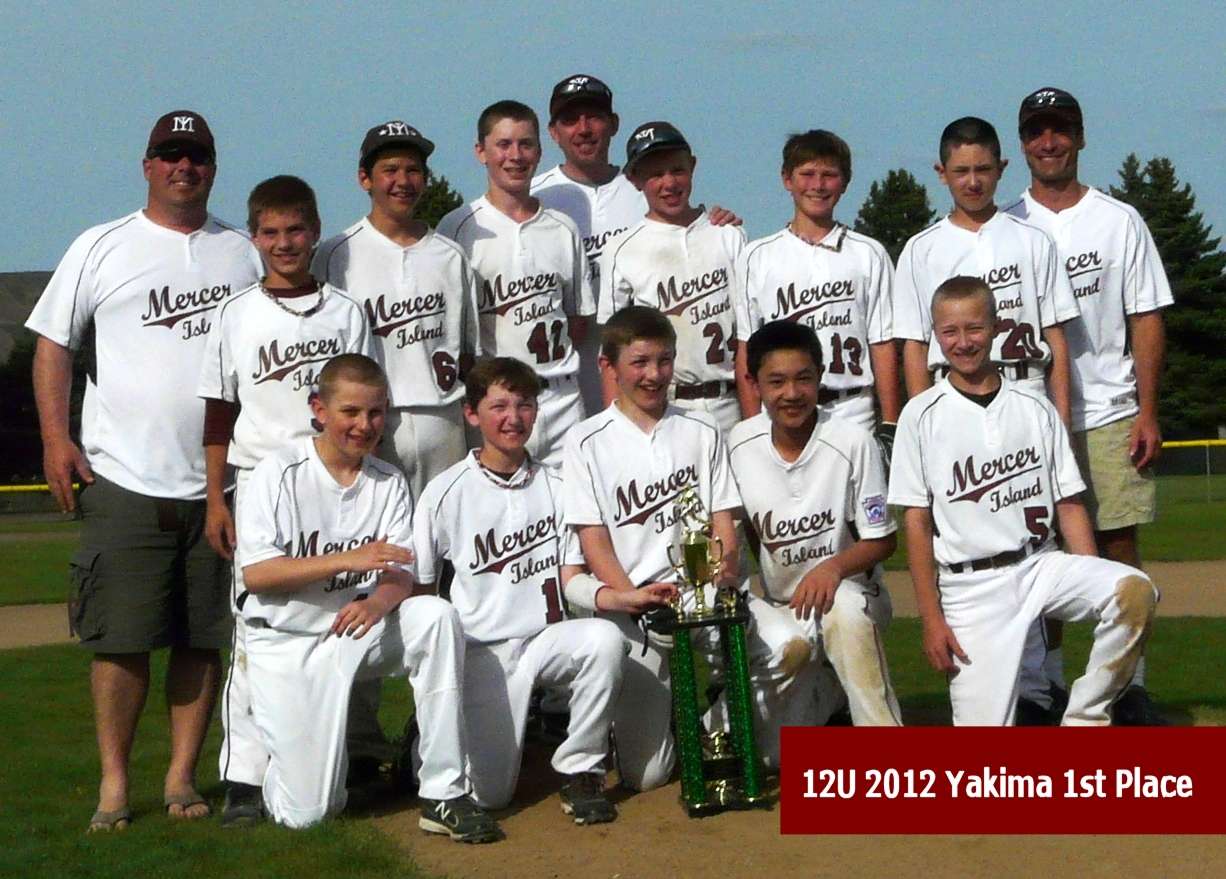 Sunday, February 10
2013 9U Select Rosters