Milford Softball: Welcome
CLICK THIS BUTTON TO REGISTER
FOR THE 2015 IN TOWN SEASON
Welcome to Milford Girls Softball League
MGSL is a girls fastpitch softball league for residents of Milford MA. This is a recreational and travel league for players in grades Kindergarten through 12th.
All inquires can be submitted to : milfordsoftball@gmail.com
---
Milford Softball Leagues
Saturday, January 3
IN-TOWN RECREATIONAL SOFTBALL LEAGUE REGISTRATIONS NOW OPEN
We are now taking registrations for the in-town softball league. The divisions are as follows:
Minors - Kindergarten
PeeWee 1/2 - 1st & 2nd Grade
Peewee 3/4 - 3rd & 4th Grade
Juniors - 5th & 6th Grade
Seniors - 7th & 8th Grade
To sign-up, either download the "Handout" form below or click on the "Register Now!" button at the top of the page.
**FORMS MAILED AFTER MARCH 15TH REQUIRE A $10 LATE FEE**
The league starts Monday April 27th!!
Handout:
2015 Registration Form
Monday, January 19
FASTPITCH SOFTBALL PITCHING CLINIC
Clinic Begins Saturday February 21st, 2015
What: This is a clinic to teach the proper fundamentals & mechanics of the windmill pitch.
Who: Grades 2nd – 8th, Beginning to Intermediate Ability
Where: Milford Stacy School Gym, 66 School Street, Milford MA (DUE TO A CONFLICT THE FEBRUARY 21ST SESSIONS WILL TAKE PLACE AT THE MILFORD HIGH SCHOOL GYM)
Requirements: Glove and sneakers (no cleats). Each participant must bring someone (relative, friend, etc.) to catch for them. All catchers under 18 years old must wear face protection
Cost: $75 for 1 Child / $130 for 2 Siblings
6 Saturday Sessions
1st Session / 12:00 PM – 1:00 PM (Grade 5th-8th) 2nd Session / 1:00 PM – 2:00 PM (Grade 2nd-4th)
NOTE: Each of the two sessions will be limited to a maximum of 12 participants.
Clinic Dates: February 21st (MHS GYM), 28th; March 7th, 21st, 28th; April 4th (No session on March 14th)
**Clinic Conducted by Ohio University Pitcher Kate (Mallette) Gauthier**
Kate is a 2007 graduate of Ohio University where she was a starting pitcher for the University's Division I softball team. There she earned a Bachelor of Science in Hearing, Speech and Language Disorders. Kate was a member of the Taunton High School Tigers' varsity softball team for all 4 years. During her 2002 and 2003 year, she captured back to back State Championship titles posting a career record of 46-2. She also had the honor of receiving Gatorade Player of the Year during her last year there. MGSL is honored to have Kate's instruction for this clinic.
To register, download the "Handout" form below.
PARTICIPATION IS LIMITED SO SIGN UP NOW!!
Handout:
2015 Fastpitch Pitching Clinic Registration Form
Saturday, January 31
MILFORD FASTPITCH 10U & 12U SOFTBALL TOURNAMENTS
Come Join Us at Our Annual 10U & 12U Summer Tournaments!
10U will take place July 17th-19th, 2015
Accepted Teams (accepting 12 teams):
Milford Hawks (paid in full)
Bellingham Blaze (paid in full)
Charlton Wildfire (pending)
Dracut Dominators (pending)
Nipmuc Warriors (paid in full)
Norton Nitro (pending)
Tewsbury Redmen (pending)
12U will take place July 24th-26th, 2015
Accepted Teams (THIS TOURNAMENT IS FULL-WAIT LIST AVAILABLE):
Milford Hawks Red (paid in full)
Milford Hawks White (paid in full)
Appponaug Pride (pending)
Bellingham Blaza (paid in full)
Charlton Wildfire (pending)
Clcf Bombers Pink (pending)
Franklin Tornadoes (paid in full)
Nipmuc Warriors Green (paid in full)
Nipmuc Warriors Gold (paid in full)
Taunton Tornadoes (pending)
Tewksbury Redmen (paid in full)
Worcester Cyclones (pending)
The registration form is below.
Handout:
2015 Fastpitch Tournament Registration Forms
THE 2014 MILFORD HIGH SCHOOL SCARLET HAWKS Softball Link
Support the Milford Scarlet Hawks girls softball team by attending one of their games.
CONGRATULATIONS TO THE MILFORD SCARLET HAWKS!!
2012-2013
BACK TO BACK DIVISION ONE STATE CHAMPIONS
50-1 Record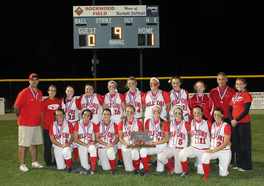 2012 Championship Team