Milford Softball: Welcome
CLICK THIS BUTTON TO REGISTER
FOR THE 2015 IN TOWN SEASON
Welcome to Milford Girls Softball League
MGSL is a girls fastpitch softball league for residents of Milford MA. This is a recreational and travel league for players in grades Kindergarten through 12th.
All inquires can be mailed to: Milford Girls Softball, P.O. Box 651, Milford MA 01757
or emailed to : milfordsoftball@gmail.com
---
Milford Softball Leagues
Wednesday, October 28
2016 SEASON - MILFORD TRAVEL TEAM TRYOUTS
THERE WILL BE NO TRAVEL TRYOUTS ON WEDNESDAY OCTOBER 28. IF YOU ATTENDED AT LEAST ONE TRYOUT OVER THE WEEKEND YOU DO NOT HAVE TO TRY OUT AGAIN. IF YOU HAVE NOT TRIED OUT AT ALL AND YOU WOULD LIKE TO, PLEASE EMAIL THE LEAGUE AT milfordsoftball@gmail.com TO REQUEST A TRYOUT. WE HAVE A MAKE-UP SCHEDULED FOR SUNDAY NOVEMBER 1ST AT 2:00 PM AT THE MILFORD HIGH SCHOOL.
Milford Girls Softball has a travel program for girls ages 8-14 that offers players a chance to play at a higher competitive level. Milford fields teams at the 10U, 12U & 14U divisions. Opportunities exist to field multiple teams for each division. The program may consist of 2-4 monthly indoor practices in the off-season (September – March); during the season (April – July) 2-3 practices per week, 10 Twin Valley League games (2x per week) and/or 3-6 weekend Tournaments, which may include holiday weekends. All travel players are required to participate in the in-town program, which runs 2 nights per week from late April until mid June.
Tryouts for all age groups will be held:
Saturday October 24th & Sunday October 25th
A makeup session will be held on Wednesday October 28th from 6:00 - 7:00 PM for all ages
Times for each age group on each day will be: (Each age group is based on the child's age prior to January 1, 2016)
14U 2:00 PM – 3:00 PM
12U 3:00 PM – 4:00 PM
10U 4:00 PM – 5:00 PM
Each player is required to fill out a registration form prior to the start of the tryout so please arrive 20 minutes before the scheduled start. Players should attempt to attend as many sessions as possible. For those unable to attend any of the dates provided, please email milfordsoftball@gmail.com by no later than October 23rd to request an individual tryout.
Location: Memorial School Softball Field, 12 Walnut Street, Milford
What to Bring: Players should bring their gloves and sneakers/cleats. Bats & helmuts will be provided, however, if a player is more comfortable with her own bat and helmut, bring it.
Cost: The fees for participation on these teams will be determined by the number of players selected for each team, Twin Valley League participation, as well as the number of tournaments each team decides to participate in.
PARENTS: Please make sure that each player understands the commitment it takes to play softball at the travel level. It is not fair to a team to select a player or cut others if an individual is going to be unavailable for practices or games during the weekdays and/or weekends.
Friday, June 12
Calendar Raffle Winners
June 1 - Bree Fay
June 2 - Gloria Linnell
June 3 - Vicky Houston
June 4 - Aimee Pellegrine June 5 - Brian & Lisa Blackwell June 6 - Jessica Douglas
June 7 - Katie Maloney June 8 - Nara Paccico June 9 - Tom Tate
June 10 - Dexter Kane June 11 - Rhea Comolli June 12 - Olivia Marshall
June 13 - Rosemary Thomson June 14 - Jake Ferreira June 15 - Jessica Douglas
June 16 - Jillian Michelson June 17 - Gretchen Peterson June 18 - Vivian Whitehead
June 19 - Lawrence Family June 20 - Dave Ferreira June 21 - Sue DiBlasi
June 22 - Julie Farrer June 23 - Patrick Young June 24 - Leslie Lobisser
June 25 - Myrna Santiago June 26 - Tillie Stivala June 27 - Nicolette Macchi
June 28 - Brent Hamilton June 29 - Tammy Rossi June 30 - Brent Hamilton
CONGRATULATIONS TO ALL OF THE WINNERS!!
THE 2014 MILFORD HIGH SCHOOL SCARLET HAWKS Softball Link
Support the Milford Scarlet Hawks girls softball team by attending one of their games.
CONGRATULATIONS TO THE MILFORD SCARLET HAWKS!!
2012-2013
BACK TO BACK DIVISION ONE STATE CHAMPIONS
50-1 Record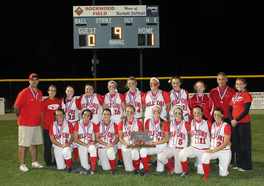 2012 Championship Team